TruVision, also known as TruVision Health is one of the many supplements you will find in the market claiming to balance out the body's chemistry. It uses a two-pill regimen claimed to be beneficial to a variety of body systems.
Now, such claims are weighty, so we had to investigate. Though some if is components are backed by research, there is not enough evidence that the two major ingredients will benefit all the body's systems.
In addition to the lack of enough evidence, it also came to our realization that some of the ingredients had reported serious side effects. We embarked on a journey to unearth the science and ingredients behind TruVision and if indeed they were worth wasting your time and money.
With our findings, we strongly believe that a product like PhenQ would be a great choice for anyone considering TruVision.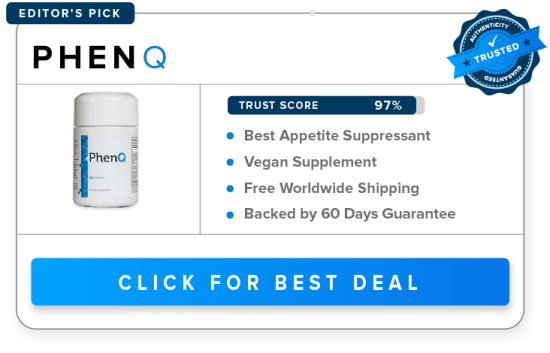 Pros & Cons of Truvy
Pros
Short term energy due to high caffeine content
May lead to more weight loss
May reduce cravings for food
Cons
It contains Octodrine – this is a banned supplement by many sporting agencies
No solid evidence that it can affect metabolism change as claimed
Stomach upsets
No money back policy
It is recommended that you should take both TruFix and TruControl for better results
Vomiting
Contraindicated for pregnant and breastfeeding mothers
Truvision AKA Truvy Review: Is It Genuine?
TruVision is a weight loss supplement. It is claimed that it is a natural supplement with the right formulations to restore your body's chemistry back to the state of equilibrium.
The pill contains two main regiments and it is primarily marketed as a supplement that will help in boosting the rate of metabolism, enhance mood, and also suppress appetite.
There are claims that the product can indeed help to lose weight. There are also claims that it is made from 100% natural ingredients, hence, it safe for use and will give exemplary results to anyone who desires to lose weight.
However, the problem is that there is very little scientific backing to all these claims. There is simply not enough evidence to support such claims.
Besides, the side effects reported by past users (who abandoned it for alternatives like PhenQ) give very little credence to its efficacy.
With better supplements in the market today, with solid research and results, TruVision won't get a top spot on my list of preferred supplements if I desired to lose weight through this route.
TruVision is a diet supplement formulated and manufactured by TruVision Health LLC, based in Draper, Utah.
The supplement is sold on a multi-level marketing platform, and as such, it is marketed not just as a supplement but also as an income opportunity for those who would like to make some money on the sides.
The supplement is claimed to be made from 100% natural ingredients that have been carefully selected to make it easier for the body to lose weight.
It is claimed that it is specially formulated to do three of the most important things that the body must do before anyone can lose weight: provide physical energy to the body, increase the rate of metabolism, and decrease cravings for food.
The supplement is a combination of two proprietary supplements by TruVision known as TruControl and TruFix.
TruVision Ingredients
TruFix comprises of plant-based extracts featuring the following-:
Caffeine – the inclusion of caffeine in this formulation is from the fact that caffeine can usually provide short term energy to the body. With this, the need and the purpose of exercise for weight loss can then be negated.
Iron – Iron is an essential mineral that helps the body in converting the consumed food into energy. It is also vital for the health of the blood cells, especially the red blood cells that are required to transport blood to all parts of the body.
Vitamin B6 – TruFix comes with 100% daily body requirement for Vitamin B6. This element aids in the weight loss process by increasing the rate of metabolism and fat burning. Additionally, the element may help in decreasing water retention in the body.
Dendrobium extract – dendrobium extract is a botanical extract well known for its stimulating effects, digestion effects, and effects on gut health.
TruControl, on the other hand, features the following-:
Raspberry Ketones – these are vital for sparking the thermogenic processes which are necessary for effective fat burning in the body.
Vanadium – vanadium has a variety of health benefits, hence, its inclusion in this formulation. It is also a vital element for weight loss, in addition to being ideal for improving athletic performance, lowering blood sugar levels, treating edema, and high cholesterol.
Selenium – selenium also has a very good reputation when it comes to losing weight and reducing boy fat in the body.
On those questioning the legitimacy of TruVision, the short answer is that the supplement is genuine. It is a product of a legitimate company that has been around for a while.
Though the product doesn't come with any money-back guarantee, and it also seems that there isn't too much research to back some of the claims made about the product, the company is genuine and reputable.
Also, you are always free to order a sample of the product before you go ahead and make a large purchase.
Shipping & Return Policy
As noted earlier, TruVision is sold on an MLM platform. It comes with a subscription fee of $80 and a one-time purchase fee of $100.
You can't return the products after purchase and to help you avoid such a situation, the company offers free samples that you can use to determine if you really need the product.
How does TruVision Works?
TruVision works by attempting to restore the body's chemistry back to a state of equilibrium.
Its two major components – TruControl and TruFix are designed to support optimal weight and to increase the production of energy to help in shedding off the excess and unwanted body fats.
The end result is a lean body without the need of any special diet requirements. It is also claimed that the supplement will also give you more energy and elevate your moods.
How to use TruVision
Users are directed to take on TruFix and one TruControl pill two times every time. The first dose should be taken before breakfast while the second set should be taken in the early afternoon. The company recommends that the pills should be taken at the same time for better results.
Who Should use TruVision and who shouldn't?
The manufacturers of TruVision claim that it is safe for use by anyone in need of a safe and reliable way to lose weight.
However, the manufacturer acknowledges that due to the potential side effects of the supplements, it is not safe for use by some people.
For instance, it shouldn't be used by persons below the age of 18 years, unless under the direction of a doctor. It is also not safe for use by pregnant and nursing mothers as well as those who are on medication for other conditions.
TruVision Side Effects
Though claimed to be made from 100% natural ingredients, TruVision comes with certain side effects that make it completely undesirable as far as weight loss pills are concerned. Some of the side effects include-:
Stomach upsets
Insomnia
Mood swings
Jitters
Rapid heartbeats
Headaches
An increase in blood pressure
Better Alternative Available
Due to the potentially adverse side effects as well as the lack of solid research into the ingredients and efficacy of TruVision, it is understandable that most potential users may be skeptical about it. PhenQ is an appropriate alternative if you were looking for weight loss pills but you didn't want to go with the option of TruVision. We will recommend you to read the full PhenQ Review on the website.
Is it Legit?
PhenQ is a dietary supplement that promotes weight loss through the following-:
Burning stored fat – the manufacturer claims that PhenQ is formulated with ingredients that boost metabolic rate which then increases the rate at which the stored body fats are burnt.
Suppressing appetite – if you have a suppressed appetite, it means that you will not be eating a lot, hence, you will limit your chances of gaining weight. PhenQ can suppress appetite due to its effects on metabolism, ultimately helping you to not gain more weight.
Blocking fat production – one of the ingredients of this supplement is formulated to trigger the brain to slow down the process of fat production, before ultimately stopping it. When no fat is being produced, it means that no fat is being stored, leading to weight loss.
Enhancing mood and improving the energy levels – finally, PhenQ contains caffeine which is a powerful stimulant. Caffeine helps to elevate mood and increase the energy levels of the users.
Truvy Ingredients
PhenQ features the following ingredients-:
A-Lacys Reset
This is a patented formula that comprises cysteine, magnesium, and alpha-lipoic acid. These specific elements are powerful antioxidants available in abundance in foods such as broccoli, potatoes, and spinach. Also, all of them have always been part of the ingredients used in the manufacture of a variety of weight loss products.
Chromium Picolinate
Chromium picolinate is a trace mineral that is vital for the storage as well as the metabolism of fats, proteins, and carbohydrates in the body. It is a powerful dietary supplement necessary for safe and effective weight loss in this formulation.
Piperine Extract
This is the active compound usually found in black pepper. It is a common feature in most of the weight loss supplements. Its efficacy comes from the fact that it is highly effective in enhancing the absorption rate of bioflavonoids.
Capsicum Extract
Capsicum is from chili peppers. It contains compounds known as capsaicinoids which are believed to contribute to the weight loss process by reducing energy intake.
Caffeine Anhydrous
Caffeine anhydrous is a known fat burner and will always feature in most of the fat loss products you will find in the market today. It is part of this formulation due to its effects on fat metabolism, energy, and exercise. Its thermogenic effects are also vital for weight loss since its consumption can lead to the burning of more calories.
Nopal
Nopal features a variety of minerals, vitamins, and antioxidant compounds. These compounds combined are effective in dealing with inflammation and regulating the blood sugars as well as cholesterol in the body.
Benefits
PhenQ comes with a wide range of benefits which makes it deserve a place in the top league of weight loss supplements. Some of its notable benefits include but are not limited to the followings:
No severe side effects – the supplement is made from 100% natural ingredients. As such, it is very safe for use and doesn't come with any adverse side effects.
It accelerates the process of fat burning in the body. This leads to faster weight loss.
Prevents the formation of fat cells – if fat cells are not produced, then no fat will be stored in the body, hence, automatic weight loss.
Increases the energy levels in the body
It is a known mood enhancer – will elevate your moods so that you feel better for longer.
Side Effects
Since the supplement is made from 100% natural ingredients, there are no known adverse side effects. However, some users have registered mild side effects such as as-:
Restlessness
Mild headache
Stomach upsets
Nausea
Conclusion: Which Fat Burner is Better?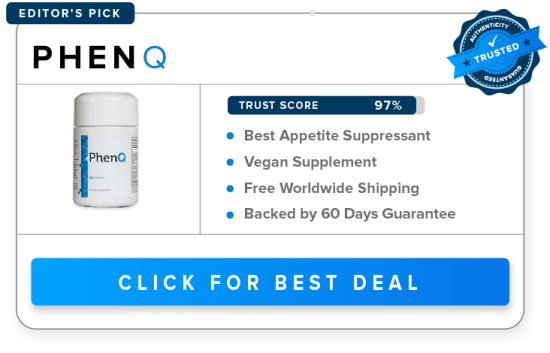 PhenQ stands out as a better alternative to TruVision. Though both are the products of reputable manufacturers, PhenQ tends to have a lot of scientific research behind it.
Its ingredients are also well laid out, with the specific reason why each is included in the formulation. The manufacturer of PhenQ has also given a clear description of how users will benefit by using PhenQ. This is through the detailed mode of operations of the supplement.
Also, both supplements are claimed to be made from 100% natural ingredients. However, TruVision has more severe side effects compared to PhenQ.
Consequently, if you are looking for a relatively safer weight loss pill between the two, you will be better off going for PhenQ instead of TruVision.mm.
Kindly Note: Product label makers once suggested that we should put different custom labels on the same type of products to remind users of the matters that need attention because you can't read the descriptions and detailed precautions on the packaging every time before using them. When you are afraid of confusing them, you can put simple custom labels on them. For example, key ingredients and efficacy, matters that need attention for use (before meals, after meals, or without meals), etc. Custom labels can assist you to obtain this information quickly and accurately, especially for medicines and health care products, and avoid confusion. So, if you have TruVision, PhenQ, or similar products of other brands, you can customize the label stickers to remind yourself how to correctly and reasonably use them.