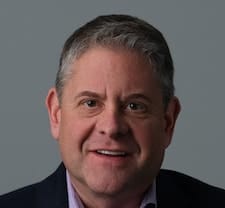 By Steve Braverman
Technology has drastically changed almost every sector of the economy, and the healthcare industry is no exception. In the healthcare field, increasing pressure to reduce costs, support new applications, and simply deliver a better patient experience has been driving the digital transformation. This includes hospital systems, intensive care units, urgent care centers, outpatient clinics, and even medical universities. All are looking for a better way to deliver high-quality healthcare while improving business operations.
From compliance to security issues, making the switch to the cloud can be complicated for healthcare providers. However, implementing the proper plan can make all the difference.
Benefits of Using Cloud Communications in Healthcare
When it comes to switching to the cloud, there's more than just modernizing technology. In fact, the healthcare industry can see benefits in two major areas:
Improved Patient Care: One of the biggest benefits of cloud communications comes in the area of patient care. With cloud communications, information can be shared faster and easier. From patient records to test results, access to patient information across practices and medical professionals all translates into improved patient care.
Improved Business Operations: If improved patient care was not enough, cloud communication has a major impact on business operations. Modern cloud computing is simply more efficient than outdated predecessors. This also means substantial long-term savings for healthcare facilities. Additionally, thanks to technological advances, cloud technology allows hospitals and healthcare institutions to adequately safeguard sensitive patient information and important financial documents.
Cloud communications have a wide variety of benefits. Its applicability in the healthcare field has contributed to its rapid rise. Of course, hospitals might be wondering how to make this transition when they remain open 24 hours per day, seven days per week and care for thousands of patients.
Transitioning to a World of Cloud Communications in Healthcare
When hospitals and medical facilities look to transition to cloud communications, the goal is to make this transition as smooth as possible. This means minimal disruption to daily patient care operations and administrative tasks. The best approach to doing this for large hospitals or multi-center entities is to handle this transition in stages. A stage-based approach can look like this:
Start with basic telephone services first. This will involve moving the hospital from its current service to the service provided by the cloud company. This should involve voice services only.
Once the voice services have been installed, the next step is to add messaging services. It will take healthcare providers some time to adjust to having text messaging services; however, this is a dramatic improvement that providers should adjust to quickly. Remember, this will make their daily operations more efficient.
Once telephone and messaging services are in place, the next step is to add voice, video, and screen sharing services. These services are going to make conferences far more efficient.
Following these tips will help hospitals transition from an old, outdated system to a cloud communications platform. Although this might be uncomfortable for clinicians at first, the entire system will adapt quickly.
Making the Switch to Cloud Communications
It can be hard to make a switch from something so familiar; however, the benefits of using cloud communications in the healthcare setting are clear. Hospitals that are looking to install this new form of communication should take this in stages to ensure a successful transition for both staff and patients alike.
Steve is the cofounder of Coeo Solutions, a leading cloud communications provider headquartered in Illinois. Thanks to his long-time history in telecom, Steve leads the Coeo Solutions team in providing scalable, flexible and customized solutions for every client.
The Editorial Team at Healthcare Business Today is made up of skilled healthcare writers and experts, led by our managing editor, Daniel Casciato, who has over 25 years of experience in healthcare writing. Since 1998, we have produced compelling and informative content for numerous publications, establishing ourselves as a trusted resource for health and wellness information. We offer readers access to fresh health, medicine, science, and technology developments and the latest in patient news, emphasizing how these developments affect our lives.