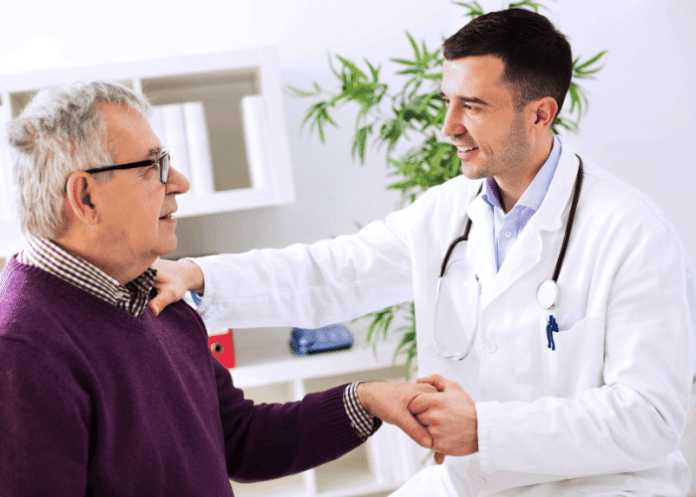 By Seth Cohen
As the COVID-19 pandemic continues to send thousands more patients to emergency rooms across the country, addressing the need for cost transparency and clarity for patients is now more urgent than ever. Surprise billing is a familiar and well covered healthcare issue. Even before COVID-19, two-thirds of people who filed for bankruptcy attributed their financial woes to medical bills and nearlyhalf of Americans said that they or somebody in their family had received a surprise medical bill. And, a Federal Reserve Survey indicated that 4 in 10 people would not be able to cover an unexpected $400 bill.
Traditionally, surprise billing has occurred when a patient receives services from an out-of-network provider at an in-network facility and is then billed at a higher rate for those services. However, with COVID-19, a new type of surprise billing is emerging as patients have misguided expectations on their cost share for testing and treatment.
Leading payers and providers are working hard to shield patients from surprise billing and financial burden. Many of the nation's largest health insurance companies have committed to waive costs related to COVID treatment and testing, and a few health systems recently pledged to suspend collecting from patients impacted by COVID-19. But these new policies may, in fact, spark confusion for some patients, since coverage rules may vary. Coverage rules for self-insured members, for example, are dictated by their employers, not the insurance company, and many employers are not waiving costs for COVID care. As an executive at one of the largest health systems in New York shared with me this week, "Patients will read the great stories in the press and believe they do not owe anything. But that is likely not true. Ultimately, there will be a patient liability to settle and the surprise bill will be worse since expectations were not set correctly up front."
Improving the billing experience starts with fixing the disconnect between payers and providers. How do we solve this complex issue? There is no silver bullet, but there are steps that can be taken today. First, payers and providers should set clear expectations up front with members about what their patient liability will be, ideally at the point of service. The amount will vary greatly based on their plan design and source of coverage.
Second, the traditional model of providers billing patients needs to be re-examined. Patients are better served when billing is administered by payers, not providers, as the former designed the plans that determine cost-share and ultimately own the financial relationship. A payer-led approach enables providers to do what they do best and focus on delivering great care. In complex cases like COVID-19, there are many different providers involved, such as hospitalists, anesthesiologists, respiratory specialists and surgeons. These providers often bill separately, and at different times, creating tremendous confusion for patients. Payers are the only party who can consolidate provider bills and deliver a single statement to patients that is easy to understand and pay, like a credit card statement. 
Third, patients need to be educated about the differences between out-of-network and in-network providers. There can be a significant, and sometimes staggering difference in price between in-network and out-of-network services, and patients need to be made aware of this important difference before treatment begins. Patients should also be keenly aware of the deductibles and cost share implications when they select their plans. A surge is expected in Consumer Directed Health Plans (CDHPs), with even higher deductibles and further cost-sharing. Hopefully, price transparency tools that educate consumers will see greater adoption and will ultimately affect consumer behavior in a positive way, driving more informed patient decisions which will lead to more in-network activity.
On a positive note, payers and providers have responded quickly during this crisis. We are seeing partners like Blue Shield of California and CommonSpirit Health take steps to improve the patient billing experience, such as consolidating provider bills to match payers' EOBs, providing patient-friendly payment plans, pausing all billing and even covering COVID-19 costs in full. They are also calling for other payers and providers to adopt similar practices during this difficult time.
In all, when examining the critical issues of cost transparency and surprise billing, we need to act quickly and create lasting change that helps patients, while also solving the challenges facing providers and payers. COVID-19 will have implications on the present and future of billing, and it shines a spotlight on the need for more transparency and clarity throughout the entire process. Through these efforts, patients will become more informed and educated and can make better decisions about their care and financial options. The end result will benefit all parties involved.
Seth is CEO and Co-Founder of OODA Health. Previous to OODA Health, Seth served as the Vice President of Sales and Alliances for Castlight Health. At Castlight, Seth led the team responsible for market partnerships and key national accounts. Seth was one of the earliest employees at Castlight and served on the leadership team. Seth is currently a member of Castlight's board of directors.
Prior to Castlight, Seth was a management consultant at McKinsey & Company. At McKinsey, Seth was a member of the Healthcare Payer and Provider Practice and a founding member of McKinsey's Center for Healthcare Reform.
Seth earned an MBA from Harvard Business School as a Baker Scholar and an MPA from Harvard Kennedy School. Seth completed his undergraduate studies at Stanford University as a Phi Beta Kappa. Seth loves outdoor sports and performing impromptu musicals with his two young children.
Healthcare Business Today is a leading online publication that covers the business of healthcare. Our stories are written from those who are entrenched in this field and helping to shape the future of this industry. Healthcare Business Today offers readers access to fresh developments in health, medicine, science, and technology as well as the latest in patient news, with an emphasis on how these developments affect our lives.