Consider the patient's family member or friend when designing care plans and conducting research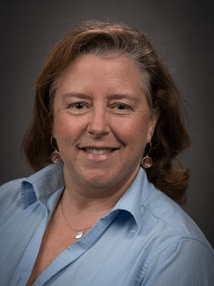 By Jennifer Price
The number of unpaid caregivers in the U.S. increased by 9.5 million between 2015 and 2020, according to a recent report from AARP. The report estimates that there are now more than 53 million family members who help patients with everything from "grocery shopping to wound care to medication management."
For many patients, their quality of life – even their survival – depends upon their caregiver's ability to recognize when they require increased or supplemental support and act as necessary. Given this reality, it is unfortunate that less consideration is given to the caregiver when designing care plans and conducting clinical research.
For example, caregivers are often younger than the patient and likely have competing family or job responsibilities. These time and schedule burdens cause stress for the caregiver and can interfere with their ability to provide transportation for doctor's appointments or site visits, administer medication, and collect necessary data to report to their physician or research coordinator.
Since caregiver support is just as important a factor as the patient in determining care-plan or clinical research adherence, more healthcare organizations need to put the caregiver along with their patient at the center of strategy and planning.
Caregivers Facing Multiple Pressures
A major obstacle caregivers face in helping patients adhere to care plans or participate in clinical research is transportation. Simply getting the patient to the medical facility for care or research can be extremely challenging. Not only can a patient's disability make travel prohibitive, but also hours spent traveling (flying or driving) may require taking time off from jobs or away from families.
Caregivers, however, are crucial to care and research outcomes. For example, caregivers collect vital signs and other data to report to the physician, home health nurse or research coordinator and are often required to provide a complete medical history and current medication regimen, including adverse events. In some research studies, caregivers may be required to use unfamiliar patient-monitoring devices and administer new medications.
Facing these multiple priorities and pressures, it is no surprise that "caregiver burden" was first documented more than 40 years ago. Researchers also often recruit caregivers to study the health effects of chronic stress.
This caregiver burden has ramifications for clinical research as well. For example, in a 24-week randomized trial, caregivers who were informed that free respite care would be provided to their loved ones while they were attending study assessments and classes were more interested in participating than caregivers who weren't given this option. The latter group identified lack of respite care as a key disincentive to enrolling in the trial.
Reducing Caregiver Burden
There are several ways healthcare providers and clinical trials can make it easier for caregivers to adhere to care plans and participate in studies. Foremost, minimizing the need to travel and offering caregivers and patients easy access to the information and communication tools they need is essential.
Caregivers are typically not trained clinicians, so education is key for explaining the patient's condition and care plan or research schedule and instructions. Caregivers' concerns and suggestions should be heard during the planning phase to ensure barriers to completing physician appointments or obtaining data for research are minimized or eliminated.
For research, recruitment of an adequate cohort of participants is critical to obtaining meaningful results. Recruitment, however, typically is targeted to patients, not caregivers. For many potential participants who are unable to search the internet for appropriate trials, their caregiver is the person who will reach out to the study team. It is important to keep caregivers in mind when developing recruitment strategies such as marketing to the right audience and providing study-based recruitment websites that can be easily found online.
Utilizing Telehealth and DCT Structure
For follow-up appointments or research encounters that do not require a physical examination, video-based telehealth virtual visits should be utilized as much as possible to enable patients and caregivers to remain at home.
Telehealth offers burden-reducing efficiencies for research as well. Decentralized clinical trials (DCTs) where data is collected remotely from patients at home and requires fewer in-person encounters, decrease caregiver and participant burden by eliminating or reducing some travel to trial sites.
While the DCT approach may be new to caregivers and patients who have participated in other research, their inherent familiarity with mobile technologies and the increased ease of participating could ease recruitment. Telehealth and DCTs enable patients and caregivers to remain comfortable in their home setting and eliminates any anxiety or complications associated with traveling to a medical facility.
Focusing on the Caregiver
Involving and supporting caregivers in the care plan and research design has been shown to deliver benefits. A review of studies found that caregivers' feelings of depression, stress and anxiety were reduced when they received Internet-based support for caring for a family member with a chronic condition. Likewise, in a study of caregivers involved in palliative care for a family member, which is a difficult specialty to recruit participants, researchers recommended "protocols need to be specifically tailored to the needs of family caregivers" to encourage study recruitment and completion.
When care plans and clinical research ease the burdens on caregivers, healthcare organizations can improve adherence and increase engagement. Regardless, this "family-centered" approach to care and research can result in optimal outcomes for the patient while improving mental health and quality of life for the caregiver.
Jennifer Price is the Executive Director of Data & Analytics at THREAD. She is an accomplished professional with 25+ years of clinical research management and technology implementation experience. Jennifer has proven success with strategic planning, project management, data management, quality and risk-based systems, and resource planning in many therapeutic areas. She recently authored a report on the critical role of caregivers in DCTs. She is a passionate advocate for eSource, Clinical Data Standards, Clinical Data Sciences, Direct-to-Patient technologies and Direct Data Capture. Jennifer is a Board Member and Secretary of the Society of Clinical Data Management (SCDM). Connect with Jennifer on LinkedIn.
The Editorial Team at Healthcare Business Today is made up of skilled healthcare writers and experts, led by our managing editor, Daniel Casciato, who has over 25 years of experience in healthcare writing. Since 1998, we have produced compelling and informative content for numerous publications, establishing ourselves as a trusted resource for health and wellness information. We offer readers access to fresh health, medicine, science, and technology developments and the latest in patient news, emphasizing how these developments affect our lives.