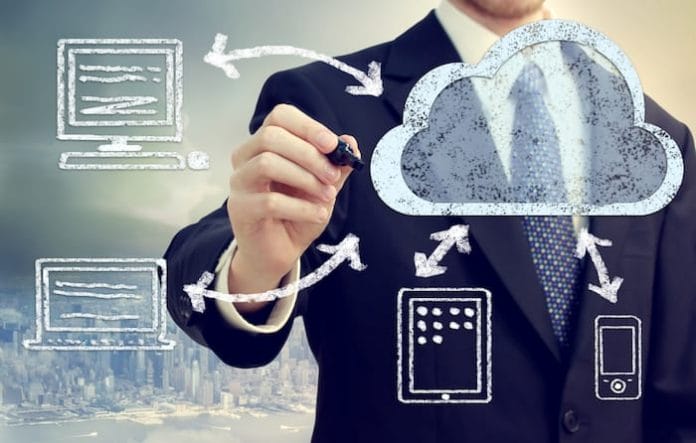 By Brandon Franklin
Though digital transformation has topped many healthcare organizations' priority lists for years, the industry's complexity makes for a sometimes-difficult transition to digital tools — particularly when it comes to the expense. Increased costs are among the top four challenges that healthcare organizations face when considering a move to the cloud. And with an estimated $53 billion in expected losses for hospitals in 2021, whether healthcare organizations manage to set aside cloud funding depends on how well they plan cloud migration efforts. And thorough planning can mean the difference between a profit center and a cost liability.
While budget is an important consideration, it shouldn't prevent organizations from reaping the benefits of cloud technology in healthcare. Making the move to the cloud enables an organization to centralize its data from disparate applications, thus allowing them to apply analytics to decisions around value-based care, patient experience, risk-based contracting, and more. Organizations can access and aggregate data in near real-time and use predictive modeling to take a proactive, rather than reactive, approach to operations.
Cloud Migrations Costs — Still the Highest of Hurdles
Knowing the organizational benefits, however, does not necessarily make the road to healthcare cloud migration any smoother. Beyond the hefty price tag of moving applications to the cloud, many organizations do not have internal resources with the skills necessary to make this transition or manage this new environment, at least initially. That often means bringing in outside experts and investing in educational resources to ensure success.
Then, there is the cost of storage in the cloud itself, which is based on bandwidth utilization. Factoring in these expenses, board members may decide the money is better spent elsewhere — even if much of the increase in capital expenditures is only short-term. Organizations must remember other factors in the cloud equation: potential cost reductions and revenue growth. Technology like the cloud can both increase and stabilize revenue streams while cutting costs related to software spending, support, maintenance, and so on.
Securing the Funds for Healthcare Cloud Migration
Before approaching a board to request cloud funding, healthcare executives should strategize how to best position the technology as a benefit to operations. Here's how to get started:
1. Conduct a comprehensive assessment.
Often, assessments involving technology focus almost exclusively on the strengths and weaknesses of IT systems: What technology components might an organization lack at this time? What upgrades may be necessary for the future? Instead, to ensure the success of a healthcare cloud migration, conduct a comprehensive business assessment that includes IT infrastructure as well as value-based care protocols. Plan and articulate how a move to the cloud impacts both.
With that assessment, the organization can establish a progression: If this component is put into place, then it can impact a specific aspect of operations — and, in turn, provide a positive financial outcome. The quick wins might include reducing hard costs associated with IT infrastructure, capital expenditures, and hosting fees. Less obvious benefits of cloud technology in healthcare could include how to best leverage the cloud for increasing reimbursement payments under risk-based contracts.
2. Create a business case.
After the assessment, use the information uncovered to build a business case for the healthcare cloud migration. Building a business case that clearly illustrates both cost reductions and revenue enhancements can help organizations overcome common cloud migration challenges, including securing cloud funding.
In fact, many failures in securing cloud funding can be traced back to not presenting a comprehensive strategy. Boards want to see the full impact of such an investment. Without a business strategy, cloud migration costs may appear too steep, as the technology is sometimes perceived as only a tool for operations as opposed to a core business component and driver of care. By bridging the gap between the two, an organization can make a more compelling case and increase the chances of the board approving cloud funding.
3. View organizational impact through a human resources lens.
Assessing the human resources impact is another step many organizations fail to undergo when planning for a cloud migration. Consider how such a move affects employees. Examine the levels of training that are necessary, whether tech operations require outside expertise, or whether the move makes layoffs a real possibility.
Understanding the full impact on human capital ensures that an organization can not only execute on the healthcare cloud migration, but also access the resources it needs for reaching the desired outcomes. A human capital assessment can further support a business case by allowing an organization to tell the board a story and provide a clear direction for the upcoming migration.
When a healthcare organization takes the time to conduct a comprehensive business assessment, build a business case for a cloud migration, and assess its potential impact on human capital, few questions remain around the value and execution of the migration. Because everyone understands the next steps in terms of manpower, skills, underlying drivers, and costs, organizations can establish a solid foundation for a more successful transition.
Brandon Franklin is the Director, Health Solutions, North America at CTG.
Healthcare Business Today is a leading online publication that covers the business of healthcare. Our stories are written from those who are entrenched in this field and helping to shape the future of this industry. Healthcare Business Today offers readers access to fresh developments in health, medicine, science, and technology as well as the latest in patient news, with an emphasis on how these developments affect our lives.