Healthcare leaders constantly grapple with challenges that could jeopardize patient safety. From IT service disruptions, to pandemic outbreaks, to navigating an ever-evolving regulatory landscape, the costs and the impact of risks to operations can be significant. The COVID-19 pandemic put pressure on hospital labor costs and emergency department volumes, contributing to half of U.S. hospitals finishing 2022 with negative margins as rising expenses outpaced revenue increases.
Organizations with strong teamwork and good communication are better equipped to face these challenges. Furthermore, studies show they have better patient outcomes and employee engagement. Analysis of nursing-related malpractice claims reinforces this point, further highlighting the opportunity for healthcare leaders to prioritize investment and resources in the human side of the business as a way to not only mitigate risks but also enhance the quality of patient care and employee satisfaction.
Collaboration: An Opportunity to Positively Impact Patient Safety
Our previous report on The Top 5 Causes Of Malpractice Claims Involving Nurses uncovered some concerning statistics. After analyzing over 4,000 malpractice claims, researchers discovered that nurses were responsible for 18% of claims from 2018 to 2021, resulting in significant financial costs and serious harm to patients. In fact, 37% of these claims led to fatalities. Poor communication, dysfunctional organizational systems, inadequate staffing, and workplace design were major contributors to these cases.
This data demands attention. Nurses, who make up the majority of healthcare professionals in the US, have been rated as the most trusted professionals in the world for 18 consecutive years. Despite the recognition and praise bestowed upon them, the reality is that many nurses feel undervalued. By taking a closer look at this data, healthcare leaders can gain valuable insight and better recognize the human-to-human vulnerabilities. This becomes all the more critical given that the nursing shortage is projected to escalate the burden on healthcare teams and their interactions across the country throughout the next decade.
A Closer Look: 5 Recommendations for Healthcare Leaders to Address Human-to-Human Issues
By prioritizing these human-to-human factors, healthcare organizations can not only reduce risk and improve patient outcomes, but also create a more positive and fulfilling work environment for their staff.
Establish a culture of safety and trust. Nurses are under immense pressure during these challenging times—the COVID-19 pandemic, staff shortages, and overstressed systems have taken their toll. As dedicated nurses work tirelessly to provide essential care, errors can occur. Fear of retribution and blame from leadership discourages nurses from speaking up and reporting mistakes, leading to a missed opportunity to learn from them. Leaders can take the initiative to establish a culture of safety to prevent that from happening. Such a culture emphasizes trust, respect, and an unwavering commitment to patient safety, where systemic issues are addressed promptly without assigning blame to individuals. Near misses and errors can be used as learning opportunities, enabling effective decision-making rather than cultivating a culture of fear.
Prioritize clear, accurate, and timely communication at all levels. Leaders should encourage open dialogue through rounding, the use of checklists for standardization, and structured handoffs to promote accurate information sharing. Organizations should establish and adhere to a reliable chain-of-command policy that includes specific steps for resolving conflicts and that empowers all staff to invoke the chain of command when they are concerned about a patient safety issue.
Empower nurses as crucial advocates and decision-makers in patient care. With their direct patient interactions, nurses possess unique insights that are invaluable in mitigating risks. They know their patients. Healthcare organizations should empower nursing staff by providing them with support to speak up along with relevant and ongoing training to become crucial advocates and decision-makers. The report on nursing malpractice claims is a tool that can be utilized to determine if the vulnerabilities demonstrated by the data signals are present within the organization and if so, apply the accompanying best practices to address them proactively.
Invest in team-building opportunities and structured communication training to strengthen the collaboration among team members. Involve all healthcare team members, including temporary and travel staff, to lay the foundation for highly functioning work units. Hold regular periodic drills and simulations to test and reinforce these skills to ensure effective implementation.
Establish procedures to detect, prevent, and resolve systemic issues before they become more significant problems. Identifying common shortcuts and workarounds is essential, as these may indicate larger system issues that need to be addressed. Mine event and incident data for trends that might indicate a broader systems issue. Follow up on those trends and do a deeper dive into the accompanying systems for process gaps or excess steps with streamlined and user-friendly processes as the goal. Extra steps or confusing systems can add burden to a nurse's day causing them to feel rushed to stay on schedule, risking error or omission of an important task. Healthcare leaders must evaluate whether tasks assigned to nurses require nursing skills and judgment and if not, reassign them to others to free up their time for more critical responsibilities.
Overcoming operational challenges is just a single piece of the puzzle when it comes to mitigating risk. Healthcare leaders who strive to cultivate a culture of safety and collaboration within their organization can make a positive impact by investing in their people. Comprehensive training programs, timely structured communication, and data analysis for process improvement help create a supportive and trusting work environment. When everyone in the organization can work together as a team to ensure the safety and well-being of patients, risk mitigation is a reality. Further, encouraging this people-first approach will foster a thriving culture that enhances patient safety and helps to make positive and lasting changes in the healthcare industry.
About Coverys
With over $4 billion in assets, Coverys is a leading provider of medical professional liability insurance, employer stop loss insurance, and value-based care risk protection insurance for medical practitioners and health systems. Coverys provides a full range of healthcare liability insurance options, advanced risk analytics, and best-in-class risk mitigation and education resources to help clients anticipate, identify, and manage risk to reduce errors and improve outcomes.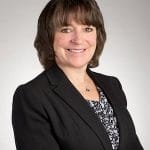 Dr. Susan Montminy is the Director of Risk Management for Coverys and a passionate advocate for patient safety and compassionate care for caregivers. She brings an abundance of clinical experience and healthcare leadership positions to the table, spanning from ambulatory care settings to academic health systems, such as hospitals, trauma centers, behavioral health clinics, ambulatory surgical centers, and outpatient clinics. Susan holds a doctoral degree in Organizational Change and Leadership from the University of Southern California, a Master of Public Administration, a Bachelor of Science in Nursing, and a post-graduate Certificate in Occupational Health and Safety. She is also Certified in Patient Safety, is a Master TeamSTEPPS Trainer, and a Certified Professional in Healthcare Risk Management.