The clinical risks that result when patients are not engaged in their healthcare are well documented. For example, up to 70% of hospital readmissions occur because patients neglect their care plans. In addition to the implications for patient outcomes, this statistic carries a recognizable financial risk in the form of 30-day readmission penalties.
Consider other business impacts of patient disengagement and noncompliance as well. For instance, lack of patient engagement was a contributor to malpractice claims examined in one recent analysis. For providers, it can be discouraging and stressful when, despite their best efforts, disengaged patients continue to suffer poor outcomes. On the bottom line, one study suggests that burnout-related turnover and reduced productivity cost about $7,600 per employed physician annually.
On the flip side, however, a 2022 literature review indicates that increasing patient engagement can decrease the number of visits necessary to achieve a successful outcome, thereby improving provider productivity and return on investment (ROI). The same literature review also notes that engaged patients are more likely to:
Take medications as prescribed.
Practice preventative health behaviors.
Comply with their treatment plans.
Take steps toward achieving their health goals.
The good news for healthcare providers is that many relatively simple, low-tech activities can pay handsome dividends in terms of more patient engagement. The key is to use a data-driven approach to identify the most significant areas of risk and mitigate them.
Recognize potential areas of risk
In the analysis of closed malpractice claims mentioned earlier, several signals were detected that highlighted potential areas of exposure for healthcare organizations. For example, alleged problems with diagnostic accuracy and surgeries/procedures accounted for 59% of the events involved in the malpractice claims and 67% of the indemnity paid. In addition, of the malpractice events involving lack of patient engagement:
55% included the specialties of surgery (32%) and general medicine (23%).
60% originated in an office/clinic setting (39%) or surgery setting (21%).
71% of patients had at least one comorbidity. Diabetes, smoking, and hypertension topped the list.
The analyzed data thus suggests that providers may have opportunities to strengthen patient engagement regarding their surgeries, procedures, and diagnoses within practice or surgery settings. Taking steps to improve compassionate communication can move patients from disengagement to engagement—and ultimately to activation.
Encourage engagement and activation
There is a subtle but important difference between patient engagement and activation. While "patient engagement" reflects a patient's level of active participation in their care, "patient activation" also encompasses their knowledge, skill, and confidence to manage their health and care, whether in illness or wellness.
Activation is ideal because it conveys a proactive and empowered approach to health. As one Medical Group Management Association (MGMA) insight article notes, "healthcare professionals influence the development of patient activation." That means providers can play a central role in amplifying patient engagement and activation throughout their healthcare journeys. Often, it may be as straightforward as taking the time to communicate in more patient-friendly ways. Here are some recommendations providers can use to increase patient activation before, during, and after encounters or visits:
Before the encounter
Set organizational expectations. Healthcare is tough enough to navigate for providers. For patients, it can be overwhelming—which can lead to disengagement. Providers and administrators can help ease the process for patients and encourage engagement and activation by communicating key information as soon as an encounter or visit is scheduled. For example, let patients know their rights and responsibilities by sending them a brochure or a link to the information on the organization's website.
Deliver clear visit instructions. Offer patients specific details on how to best prepare for their encounter, what to bring, who should come with them, and how to use the patient portal.
Cultivate a culture of customer service. Encourage staff to respond to patients promptly, use good communication skills and telephone etiquette, and demonstrate compassion and a professional demeanor. As in any other business, excellent customer service is a powerful way to engage and activate patients.
During the encounter
Communicate effectively and compassionately. Communication breakdowns between providers and patients can create feelings of disengagement and are also often a root cause of malpractice claims. Providers should:

Greet patients warmly and encourage dialog during encounters.
Maintain eye contact and "be present" in the conversation.
Be kind, yet clear and direct.
Explain things in plain language that patients can understand, use teach-back techniques, and give patients opportunities to ask clarifying questions.
Ensure patients have a realistic understanding of their condition, treatment plan, and potential outcomes.
Provide written follow-up instructions and information.

Identify barriers early. It's difficult for patients to fully engage in their healthcare if they face challenges with language, finances, transportation, and other social determinants of health. Providers who identify such barriers early and help patients address them make it easier for patients to engage in their care and achieve activation.
Create a welcoming environment. Try to make exam rooms as warm and welcoming as possible. One suggestion is to leverage room layouts that allow providers to focus on patients rather than a computer screen.
After the encounter
Address potential conflicts promptly. Even the most patient-focused providers will sometimes face conflicts with patients. Often, these conflicts stem from confusion, miscommunication, unrealistic treatment expectations, or disagreements over the care plan. However, strong patient/provider relationships are built on open communication, mutual trust, and shared goals. So, a candid conversation with the patient may be all that is necessary to resolve their issue and raise their satisfaction.
Consider using written behavioral agreements. When conflicts persist despite candid discussions, providers can use written agreements to redefine the expectations for the relationship. Such agreements should be written succinctly, in positive language, and be discussed with the patient in person. The aim is to spell out how patients can better engage in their care. If successful, they can lead to lasting improvements long after the agreement ends.
Achieve better outcomes
Disengaged patients create risks for everyone—themselves, their loved ones, providers, and healthcare organizations. Fortunately, there are relatively simple steps providers and healthcare organizations can take to engage patients at every point in their care journeys. By evaluating risk factors, strengthening patient/provider communication, and creating a genuinely patient-centric culture, providers can help activate patients and achieve more positive outcomes.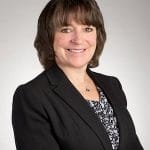 Dr. Susan Montminy is the Director of Risk Management for Coverys and a passionate advocate for patient safety and compassionate care for caregivers. She brings an abundance of clinical experience and healthcare leadership positions to the table, spanning from ambulatory care settings to academic health systems, such as hospitals, trauma centers, behavioral health clinics, ambulatory surgical centers, and outpatient clinics. Susan holds a doctoral degree in Organizational Change and Leadership from the University of Southern California, a Master of Public Administration, a Bachelor of Science in Nursing, and a post-graduate Certificate in Occupational Health and Safety. She is also Certified in Patient Safety, is a Master TeamSTEPPS Trainer, and a Certified Professional in Healthcare Risk Management.