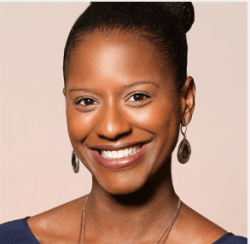 By Gina Fields
One physician commits suicide in the U.S. every single day. This means some of the most highly educated, respected, and trusted members of our society are taking their own lives nearly 250% more frequently than the general population.
This disturbing data is most often attributed to untreated or undertreated depression, as well as mood disorders, alcoholism and substance abuse. But what is contributing to and even intensifying these feelings?
Each case is certainly different and complex, but Beth Brodsky, PhD, associate clinical professor of medical psychology in psychiatry at Columbia University and the Irving Medical Center, told WebMD she isn't surprised by the suicide rates because of the stress doctors face.
The Silent Killer
The Kessler Institute reports more than 50% of physicians suffer from burnout, and that figure has risen sharply in recent years. Naturally, burnout not only significantly reduces the quality of life for providers, but also has serious implications for patient outcomes.
High patient volumes, extremely long work hours, inefficiencies posed by EMR/EHR systems, financial and business pressures, poor work-life balance and fear of malpractice are just a few surface level issues most physicians face. And now, during the patient empowerment era – physicians have even less control.
In the past, physicians have varied the number of patients they see per hour based on their own work styles and the needs of their communities and patient populations. However, now patient volume is a measure of productivity. The value of family physicians to large healthcare organizations is often determined by productivity and "quality" – the latter often assessed by satisfaction, preventive service delivery and compliance with disease management guidelines.
These expectations are coming at a significant cost to quality though. Patients who have seen high-volume physicians are less likely to be up-to-date on preventive services, including screenings, immunizations and health-habit counseling. These patients also report lower levels of satisfaction and score their doctors lower on listening skills, explanations of care and efforts to follow up on prior concerns.
Imagine a physician receiving that report card. Stress and anxiety are likely to increase quickly. Now, they have found themselves in a vicious cycle – a fast track to burnout.
The Antidote to Solve Burnout
Burnout is having life-altering – and in some cases, life-ending – consequences for physicians AND patients. Healthcare providers need to explore innovative approaches to tackle issues related to burnout, including high patient volume, as well as administrative and technology challenges.
In order for physicians to focus on providing the best care to patients, they need a way to automate current repetitive and mundane processes. This is exactly what AI can accomplish.
Adopting and integrating intelligent tools and technologies, such as machine learning and automation, is the antidote to burnout. Imagine an AI-powered Virtual Provider Agent (VPA) that works alongside a physician, providing additional support to the provider, as well as the patient.
The VPA can follow a physician and patient throughout the continuum of care from improving the patient revenue management systems by assisting with scheduling and billing to creating efficiencies for the nurses and physicians during intake, exams and discharge.
For example, AI can already scan images of a patient's eyes for evidence of diabetic retinopathy and imitate a human's ability to recognize the existence of a disease, thus freeing up a physician for more analytical tasks. In addition, AI can suggest diagnoses to physicians during consultations, as well as advise hospital staff on patient readmission probabilities and suggest actions to reduce risk.
For healthcare providers, AI can link, end to end, to create a self-driving medical system. This automated, collaborative and functional approach to healthcare will enable physicians to overcome burnout and reclaim their passion for medicine, allowing them to focus on the care of their patients.
Integrating AI-driven solutions
In the 1990s, when healthcare began integrating technology in earnest, most physicians were stressed. Nurses and staff felt a computer was creating MORE work. At the time, technology was viewed as a hindrance from focusing on quality care.
Today, AI has the ability to solve many of these lingering issues for physicians, but we must first understand the issues with prior technology implementations. Successful AI adoption will require a critical change in behavior and perception from both providers and patients. AI and automation can assist and improve many aspects of healthcare (and human intelligence), but providers cannot underestimate the need for a human element – especially in healthcare.
Physicians have many interactions with systems that provide clinical data on patients. Healthcare organizations are still exploring ways to consolidate and track data that's meaningful. Integrating AI-enabled automation will make patient information more meaningful, which when combined with the automation of routine tasks and a physician's instincts, is a giant leap forward in beating physician burnout.
What's Next?
Most physicians will likely read this article and point out the irony. Technology that has caused them so much angst – and contributed to burnout – is now supposed to be the solution. That level of skepticism is the reason healthcare has been historically slow to adopt technology, but the digital health market is now expected to reach $206 billion by 2020.
AI will help boost performance and productivity while reducing costs. In the new patient empowerment era – where everyone demands more control and a better experience – the future of healthcare as we know it will transform the industry and society.
Healthcare has long maintained a "patient-centered" care model, but AI will help achieve "wellcare," which aligns with technology trends, as well as healthcare payers and regulatory goals to drive down rising costs by taking care of a "person" BEFORE they become a "patient." This mission will not only improve the health of the population, but it will also greatly improve the quality of life of our physicians, who are far too frequently losing the battle to a silent killer.
About the author
Gina Fields serves as a Director & Innovation Ambassador for NTT DATA Services, a top 10 global IT services provider. As part of the Healthcare & Life Sciences team, Gina works closely with the CTO office to help clients solve business challenges through innovation and collaboration at the company's Client Experience Center. Gina has nearly 25 years of experience in healthcare, including as a medical professional and a healthcare solutions consultant and trusted advisor.
Healthcare Business Today is a leading online publication that covers the business of healthcare. Our stories are written from those who are entrenched in this field and helping to shape the future of this industry. Healthcare Business Today offers readers access to fresh developments in health, medicine, science, and technology as well as the latest in patient news, with an emphasis on how these developments affect our lives.