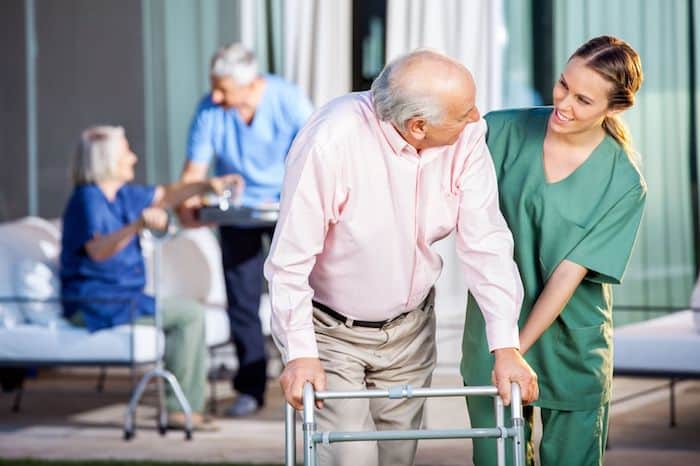 By Stephen R. Pepe, JD
The pandemic's impact on nursing homes has been devastating. Learn how your home's equity may help you finance home care, so you can age in place.
Over the past 15 months, nursing homes have been under siege. The COVID-19 pandemic swept through facilities across the country, preying on one of our most vulnerable populations. According to the COVID Tracking Project, more than 1.3 million residents and staff of long-term care facilities were infected with COVID-19 — and over 170,000 died as a result.
With the availability and increase in vaccinations, nursing homes are emerging from lockdown and adjusting to the new normal. But is the damage already done?
According to a study by the National Investment Center for Seniors Housing & Care, the pandemic's toll on nursing homes drove occupancy down significantly — and not just from the death toll. A steep decline in new admissions added to a vacancy rate of more than 35% at over 14,000 nursing home facilities in the United States.
Prior to the pandemic, it wasn't uncommon for illnesses and infections to easily spread throughout nursing homes. It can be difficult to avoid with a large number of immuno-compromised people in one building, often using the same common areas and sharing staff. But the spread of COVID-19 only worsened the public's perception of these facilities.
Nursing homes are also associated with high-turnover from overworked, underpaid employees. In fact, more than one in four nursing homes had direct care staffing shortages each month since the beginning of June 2020, according to AARP's Nursing Home Dashboard. And 23% didn't have a one-week supply of personal protective equipment (PPE) for employees.
When considering future care needs for yourself or a loved one, home care is quickly becoming a more attractive option. In fact, 77% of older Americans would prefer to receive care at home, rather than at a long-term care facility. Aging at home allows you to enjoy more privacy, comfort and independence, receiving services that are one-on-one and tailored to your specific needs. While home care can be expensive, it's typically much less than full-time nursing home residency.
Home care allows individuals to receive the same professional support services comfortably in their own homes, and can be the key to achieving the highest quality of life possible. Care options range from a few hours per week to around the clock care, and include a variety of services including help with daily activities, assistance with safely managing household tasks, companionship, therapy and rehabilitation, and short- or long-term nursing care for an illness, disease or disability.
What's more, home care is often less disruptive—especially for those with Alzheimer's or dementia—in that it's comfortable and familiar, giving seniors the ability to remain as independent as they are able, rather than giving up their potential to perform basic tasks to nursing home professionals.
Depending on your situation, a reverse mortgage loan may be able to help cover some or all of the financial burden.
Exclusively available to homeowners and homebuyers age 62 and older, a reverse mortgage allows homeowners to borrow against the equity in your home — all while still living it and maintaining ownership. In doing so, it provides funds as a lump sum, monthly payment or a line of credit that's there if and when you need it. As with any mortgage, you're still responsible for meeting the loan obligations, such as keeping current with property taxes, insurance and basic upkeep of your home.
If you or your spouse end up needing nursing home care in the future, a reverse mortgage may still be a viable option. Previously, a reverse mortgage could only help cover the expenses of nursing home care if a co-borrowing spouse remained in the home. However, the U.S. Department of Housing and Urban Development (HUD) recently made changes to the loan's guidelines. Non-borrowing spouses can remain in the home if their partner moves out for 12 months or more for medical reasons, or passes away. As always, we recommend that you speak with a trusted financial advisor regarding your personal situation.
Stephen R. Pepe, JD, is a reverse mortgage specialist with Reverse Mortgage Funding LLC. He earned his JD from Suffolk University Law School in 1998 and previously practiced law in the areas of residential real estate conveyancing, land use, summary process, and estate planning. 
He is a former AARP Foundation-certified reverse mortgage counselor and a top-producing reverse mortgage originator. Steve is a frequent contributor in print and radio and a CLE panelist on the topic of reverse mortgages.
Healthcare Business Today is a leading online publication that covers the business of healthcare. Our stories are written from those who are entrenched in this field and helping to shape the future of this industry. Healthcare Business Today offers readers access to fresh developments in health, medicine, science, and technology as well as the latest in patient news, with an emphasis on how these developments affect our lives.