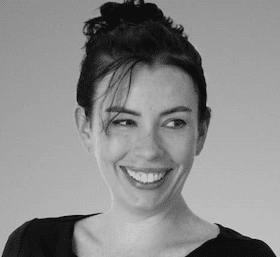 R/GA's latest report uncovers the six brand attributes that outweigh "surprise and delight" in keeping consumers satisfied
In August, the CDC announced its plans to reform amidst the public's distrust for health experts. Shortly thereafter, Dr. Anthony Fauci announced his stepping down as head of the U.S. National Institute of Allergy and Infectious Diseases. In the aftermath of a global pandemic, one thing is for certain: The U.S. healthcare system has become a fragmented, cold and transactional place. The current state of affairs has left American patients of all ages, backgrounds, and health-needs feeling isolated and detached. So now, healthcare brands are feeling enormous pressure to restore respect and release skepticism the health category has earned.
Many issues with health in America stem from a series of gaps, including accessibility, affordability, and quality of care. In fact, more than one in four Americans do not see a physician in a typical year, according to R/GA's Future of Health Experiences report. In a category that is fairly broken from an infrastructure perspective, health brands have the opportunity to make it easier for individuals to feel empowered with some of their own health decisions.
While advancements in digital health hold the potential to make care more accessible than ever before, patients still find it difficult to navigate the healthcare industry's complex infrastructure and lack of transparency.
To retain customers in today's market, healthcare providers and brands must learn how to form meaningful relationships with their patients. The latest report released by global brand innovation company, R/GA, titled Why Confidence Building Experiences Keep Customers Satisfied, surveyed more than 13,000 people to help brands understand how to achieve satisfied, long-term customers. The survey centered around understanding and evaluating customer attitudes towards a brand's products and services, and their experience, expectations and desires, related to six brand attributes: first impression, ease of use, communication, personalization, reward, and community.
This article will cover the six findings from the proprietary research report that are most relevant to healthcare brands, and how health marketers can use these findings to better connect with customers.
The Six Findings That Matter Most to Healthcare Brands
1. Only 35% of customers are completely satisfied with their brand relationships
Despite marketers' shift to a focus on retention, just over a third (35%) of customers are completely satisfied with their brand relationships. This is also true in the healthcare industry, where an increasing number of Americans are distrustful and dissatisfied with their care. This is no surprise seeing as though the system is designed around services rather than outcomes.
Health marketers must adapt their brands to promote things that are important to modern patients, like user-friendly technology, safe and secure record storage, and more relationship (versus transaction) experiences with their physicians.
2. Customer confidence leads to customer satisfaction
When analyzing the data, we uncovered that more than 70% of attributes that contribute to customer satisfaction are linked to customer confidence – not only in the quality of a product or service, but more significantly, in helping customers reach the greater motivation behind their purchases.
The reality is that many Americans only think about their health when they're not feeling well, which is why "self-serve" health visits (i.e., urgent care, telehealth, etc.) are on the rise and primary care visits are on the decline. Marketers must motivate patients to shift their thinking about health care as not just a "quick fix" to a temporary problem, but a proactive and ongoing relationship with healthcare providers that maintains one's long-term health. For example, brands like Quest Diagnostics, are encouraging a proactive approach directly to consumers when it comes to self-initiated testing. Consumers can take control and purchase tests across a number of different categories: from general wellness to allergies, and even STDs.
3. Customers want ease of use
Not surprised, not delighted: What customers really want are experiences that are easy to use, from onboarding to troubleshooting. Ease of use and first impression are the top contributors to customer satisfaction and retention.
If marketers can create health experiences that are more flexible and easier to navigate, accessing necessary, preventive visits can become commonplace again.
4. What community?
Only around one in five customers (21%) are a member of brand community initiatives and communities have little impact on satisfaction and no impact on retention. A brand community should be a place where people connect with a brand and other members – not a rabid cult following pushing a brand on social media. To truly foster real connections between members, health marketers should leverage data to connect people with similar health goals and interests.
5. Customers don't find reward programs all that rewarding
Less than a third (32%) of respondents strongly agreed that they are rewarded with things that matter to them. So, it comes as no surprise that despite membership in reward programs rapidly growing, active participation is falling. This is because most programs don't connect rewards to the goal.
The real winners are brands that engage customers on an emotional level by tapping into the motivation behind their purchase. Rewards programs should ultimately reinforce the goals that customers are achieving through a brand's products and services. For example, healthcare brands can offer rewards tied to progress patients have made in their health journey using playful interfaces, like progress bars, points and badges to help patients stay engaged. Being able to look back at their achievements will not only ensure patients stay on track, but also remain loyal clients.
6. Personalization does not drive loyalty.
While more than half (62%) of consumers say that communication from the brand is personalized to their needs, we found that personalization does not drive satisfaction, or retention. Why? While consumers say they want and value personalized offers, messages, and experiences, at the same time they're becoming increasingly concerned about privacy. Our report recommends that it is time we reframe the "more personalization" approach to a permission-based practice.
To Future Proof Healthcare Brand Experience, Start With These Six Attributes
For marketers to retain customers ahead of an expected economic downturn, the results of our study make it clear — the experiences that boost buyers' confidence while making their lives easier will achieve satisfied, and confident long-term customers.
The pressure is on for brands to get the most out of their marketing investments. Healthcare leaders can use the following points as a brand relationship design to-do list.
First Impression: Confidence enabling brands build user momentum from the start.
Ease of use: Confidence enabling brands are delightfully simple.
Reward: Confidence enabling brands recognize user accomplishment and progress.
Communications: Confidence enabling brands enable users to solve their own problems.
Personalization: Confidence enabling brands personalize with permission.
Community: Confidence enabling brands build communities alongside members.
What Is A Confidence-Enabled Brand, Anyway?
It's just not about ease for time savings and convenience – it's also about empowering customer confidence. And confidence is about more than building consumer trust behind the product or service: it's about enabling customers' capability to achieve their goals, while removing frustrating and discouraging barriers that might stand in their way. Whether they want to become healthier, pick up a new skill, or learn a new language, there is always an inherent goal behind each purchase — even if they're not aware of it.
So, what should brands do to better help customers achieve their goals, and make them more satisfied overall? The key is to enable user confidence.
Confidence-enabling brands strike a balance between freedom of choice, and an overwhelming number of options in their products/services, – facilitating choices that are both focused yet flexible, making it easier for customers to save time and prioritize what's important.
This is especially important as Americans are taking back control of their own health like never before. In today's healthcare landscape, brands must understand how to create experiences that enable customers to build confidence towards achieving their goals. This means removing the barriers standing in their way and creating a pathway to progress.
After all, enabling personal agency and simplicity are the foundation upon which modern brands must build. We are at a turning point in how people engage with the U.S. healthcare system. Ultimately, the brands that establish and nurture lasting relationships with their customers, creating mutual value at every touchpoint, will be the ones that win.
Jacqueline Lovelock is the managing director, Health, at R/GA, a global brand design and innovation company owned by The Interpublic Group of Companies (NYSE: IPG). Lovelock leads R/GA's highly specialized healthcare practice, servicing brands like CVS, Quest Diagnostics, AdventHealth, and Evernorth to define, connect and create more human futures. The company provides brand design and consulting, experience design, technology strategy and engineering, media planning and buying, and relationship design across its 15 offices in the United States, Europe, South America, and Asia-Pacific.