Cool Photos from Depositphotos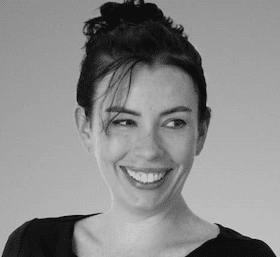 Investment into telemedicine and digital health startups is breaking records in traditional venture capital (VC) funding and corporate investment. For example, Re/Wire Health Studio, a 9-week healthcare program, launched in 2021 to discover and help scale early-stage businesses focused on helping consumers tackle their everyday health. Designed by GSK NEXT, the disruptive innovation arm of GSK Consumer Healthcare, and R/GA Ventures, the Studio is now in its second year and seeking to grow its ecosystem of healthcare innovators who are focused on the intersection of digital, physical and personalized diagnostics.
As start-ups and legacy brands push to innovate and reach patients in our highly fragmented healthcare system, the c-suite has a unique opportunity to impact consumer health behaviors through design, technology and a seamless digital experience. While the healthcare system will continue to evolve, the brands that provide truly equitable virtual health, user-friendly experiences and transparent data will be the ones that win consumer mindshare now and in the future.
Equal access to care builds trust in virtual health
Digital health services have undoubtedly become more widely accepted and have improved access to care for those in need.
According to a new study by Health Affairs, when the Center for Medicare and Medicaid Services (CMS) expanded telehealth coverage during the pandemic, people in socioeconomically disadvantaged neighborhoods benefitted the most. Since beneficiaries were allowed to use telehealth in different locations, including their homes and in urban areas, the odds of usage among minority patients and people living in cities grew.
This increased usage is promising, but the system must still be holistically improved to further increase those numbers. A new study by Rock Health revealed that virtual health tools still fail to reach many of the 57 million Americans in rural areas, and rural residents tend to trust data from an in-person doctor more than digital health tools. Studies have also shown that minorities have less trust in their doctors and the medical community than white people, especially if they have lower income, less education, and no health insurance. In that same vein, it has also been shown that seeing physicians of the same background or race improves health outcomes, but there is also a significant gap between the amount of black health care providers and the population.
Companies like Health in Her HUE, which was a member of Re/Wire Health Studio's inaugural cohort, are leveraging technology to help decrease this gap and connect people of color to culturally sensitive healthcare providers (HCPs). Through R/GA's creative capital services provided to all Re/Wire Health studio start-ups, Health in Her HUE was able to hone its brand identity, determine how to effectively communicate to their community, and create a competitive go-to-market pricing strategy. Health in Her HUE is also exploring a partnership with GSK focused on how online communities might aid a cognitive behavioral therapy regime. Given the explosion of telehealth, it is increasingly important for companies to figure out how to stand out and authentically connect with their consumer and that can be done creatively, like the R/GA services provided to Health in Her Hue, as well as strategically, like the partnership Health in Her Hue found in GSK.
Consumer needs are more directly impacting service design: the adoption of virtual health services has resulted in a proliferation of options, empowering smaller cohorts, and their unique wants and needs to be serviced at scale. The new challenge is bringing awareness of these offerings to the right audiences, at the right time.
Making remote carerelational vs. transactional
Virtual healthcare offerings have become much more transactional than relational, and the doctor-patient dynamic is suffering as a result. In fact, R/GA's Future of Health Experiences report, more than one in four Americans do not see a physician in a typical year, and "self-serve" health visits (i.e. urgent care, telehealth, etc.) are on the rise.
The data points to a trend that is reactive versus proactive, which is troubling since health conditions on the rise include many that can be prevented through earlier intervention and behavior modification, like heart disease and type 2 diabetes.
The reality is that similar to our country's lack of financial literacy surrounding retirement, many Americans only think about their health when they're not feeling well, especially those who are strained for time or financial resources. As a result, legacy health brands are making strides to change this way of thinking and are creating space for stronger virtual doctor-patient relationships. For example, Included Health is a company born of patient navigation (Ground Rounds) and virtual health (Doctors on Demand) puts the patient at the center of everything they do, partnering throughout their entire journey (from first appointment to final bill).
Virtual health has now entered the phase of needing to support convenience without compromise – seeing the same doctor time and again, embracing proactive and preventive care versus a health problem that needs a solution.
Younger generations are taking control of their health
The medical landscape is changing, particularly when it comes to younger generations. Millennials and Gen Z's have put themselves at the center of their healthcare team and turn to several sources including message boards and social media, in addition to HCPs. This is due to a multitude of reasons – from lack of insurance to inconvenient technology.
R/GA's Future of Health report revealed that millennials and Gen Z's are too often unable to utilize annual physician visits which could catch developing health problems. When asked how many times in a typical year they see a physician, 40% of Gen Z respondents and 31% of millennials answered either "less than once a year" or "never or rarely."
HCPs are no longer the "authority" on one's health, but rather just one of many data points. Much like every other category, consumers are validating clinical recommendations through online reviews and the experiences of anonymous users. This is troubling because, as we know, self-diagnosis via the internet is not the best plan of action for one's well being.
Radical Collaboration Is Needed In The C-Suite
Today's most valuable healthcare businesses and brands put technology in service to humanity. Healthcare CMOs and CXOs must do more together – the world's best and most modern brands connect story and system together. Technology is accelerating the transformation of how modern healthcare brands connect with their customers beyond messaging to provide utility and meaningful service. Now is the time to design patient-driven health experiences that are flexible, equitable and easy to navigate through innovative technology solutions.
Jacqueline Lovelock is the Managing Director, Health, at R/GA, a global innovation and design-driven consultancy. As an award-winning, trusted advisor with more than two decades of experience in health brand consulting and creative strategy, Lovelock leads R/GA's newly formed health practice, harnessing design, technology, data, and creative strategy to generate new value for brands like LifeScan, Alcon and Included Health. R/GA is part of The Interpublic Group of Companies (NYSE:IPG), one of the world's largest advertising and marketing services organizations, and has more than 1700 employees globally, with 15 offices across the United States, Europe, South America, and Asia-Pacific.
Jacqueline Lovelock is the managing director, Health, at R/GA, a global brand design and innovation company owned by The Interpublic Group of Companies (NYSE: IPG). Lovelock leads R/GA's highly specialized healthcare practice, servicing brands like CVS, Quest Diagnostics, AdventHealth, and Evernorth to define, connect and create more human futures. The company provides brand design and consulting, experience design, technology strategy and engineering, media planning and buying, and relationship design across its 15 offices in the United States, Europe, South America, and Asia-Pacific.