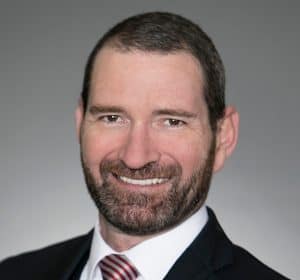 By Charles Hutchinson
Thanks to the popularity of high-deductible plans and the increased financial responsibility, patients are becoming more like consumers. If they don't receive the care that meets expectations, they're more likely now than ever before to switch providers, as a recent report noted. 
This mounting pressure, combined with the transition into value-based care, is weighing on the minds of independent doctors, nudging many to join bigger healthcare systems. They're often lured by the belief that all they have to do is provide value and quality, and coordinate care smoothly while swimming in a sea of profits and bonuses.
But the honeymoon period of value-based care won't last forever, if historical carrot-before-stick healthcare regulation cycles are any indication. While value-based care is popular now, physicians are at the high point, compensation-wise. Once insurers realize some of the savings, they may look for ways to cash in, or recoup, physician profits. As a result, bonuses and profits will shrink, reminiscent of a similar situation in the 1980s and 1990s where managed care and capitation stifled a lot of independent practices.
However, the news isn't all bleak for independent practices or solo docs. The key is to look for new ways to improve care coordination, expand services and potentially offer better payment and care models.
A Rebirth Opportunity for Independent Practices
Faced with uncertainty, independent practices have the option of courting M&A opportunities (or being courted) or staying independent. 
Even with rising overhead costs and unpredicablity from payers, staying independent offers so many advantages, many that money can't buy – the freedom to practice medicine with fewer restrictions, and the potential to work in a more relaxed atmosphere or company culture.
But it is hard to enjoy these benefits with the constant evolution of healthcare regulations and looming legislative initiatives. As a result, less time is spent with patients, which leads to less fulfilling patient relationships, and potentially, worse patient outcomes. Merritt Hawkins' 2016 survey for the Physicians Foundation reported that close to 50 percent of physicians report frequent or constant feelings of professional burnout.
However, there is a less-discussed third option that is transitioning to alternative payment models, such as direct pay or cash pay models, which are slowly gaining interest. According to Medscape's 217 Physician Compensation survey, participation in cash-pay models increased from three percent to six percent in 2017, while participation in concierge models rose from one percent to three percent in the same time period. For many physicians, moving to a model such as direct pay makes more sense than staying in a traditional setting, where financial uncertainties loom.
Choosing Independence Requires Adequate EHR Support
For those who opt to venture into direct-pay or a concierge model, using technology that supports independent practices is absolutely essential.
The right EHR platform can support better work flows and care coordination. For example, a direct-pay practice we know of excels at integrating services and multiple specialties within a single location — occupational therapy, physical therapy, behavioral health and other therapeutic specialties. This makes sense, as many of this practice's patients need rehab services from multiple therapists.
That practice relies on EHR scheduling system that can sort doctors by groups — e.g., the group of doctors available in a two-hour afternoon window — to ensure schedules are full for each doctor and there are fewer gaps for both providers and patients.
If the need arises to coordinate with an outside physician or therapists, an interoperable EHR can work easily with outside systems, empowering simplified data sharing and real-time schedule coordination. Without adequate technological tools, such as an EHR scheduling system with the capability of group scheduling patients, independent practices such as this one would suffer efficiency losses and the competitive advantages it gains from offering multiple therapies under one roof.
Independent practices also benefit from from EHRs with built-in productivity tools such as templates tailored to different specializations (e.g., behavioral health providers) .
This will become more important as value-based care spreads, alongside the interest in alternative payment models.
In making decisions about their future, given these realities, it is important to consider all possibilities. But regardless of a physician's future, the right tools, care partners and adequate vendor support are all necessary to move forward.
Charles Hutchinson is a financial and regulatory healthcare expert who serves as the chief financial officer of InSync, a technology solutions provider that makes EHRs for primary-care practices and other specialties.
The Editorial Team at Healthcare Business Today is made up of skilled healthcare writers and experts, led by our managing editor, Daniel Casciato, who has over 25 years of experience in healthcare writing. Since 1998, we have produced compelling and informative content for numerous publications, establishing ourselves as a trusted resource for health and wellness information. We offer readers access to fresh health, medicine, science, and technology developments and the latest in patient news, emphasizing how these developments affect our lives.