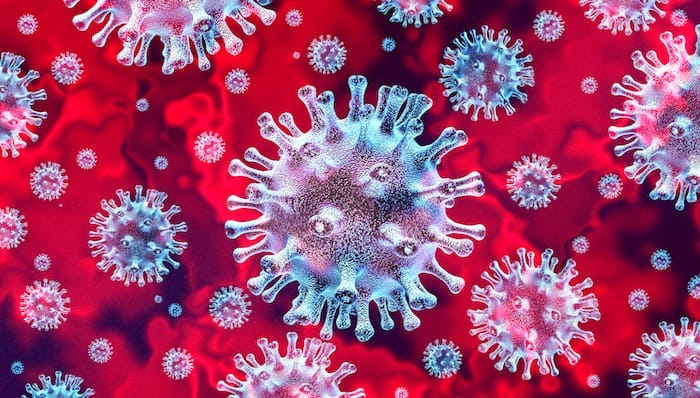 By Melissa Powell, COO of Genesis HealthCare
At this point in the pandemic, we are all too familiar with using our eyes to express emotion as we work to understand and be understood wearing face masks. Our conversations are muffled as we speak through layers of material that keep us safe from respiratory droplets spread by the coronavirus. And while the Omicron variant surge may be fading, it's likely that masks will still be required in many settings—such as public transit or at large indoor gatherings—for quite some time. 
If it's hard for those with normal hearing to distinguish what a masked person is saying, imagine the difficulty experienced by the close to 50 million Americans who are hearing impaired. According to a survey conducted by the Hearing Loss Association of America (HLAA) and Cochlear—an implantable hearing device company—masks and facial coverings have impacted the ability to communicate during COVID-19. Ninety-five percent of people living with hearing loss have seen their ability to communicate hindered by masks and have also suffered from heightened anxiety, social isolation, loneliness, and other mental health issues that affect much of the country's hearing-loss community.
In addition, the survey revealed that:
89 percent report experiencing accessibility issues since the pandemic began, such as the inability to lip-read due to face masks and physical distancing, making conversations harder, and not having access to captioning across all technology platforms.
35 percent report they have experienced a lack of empathy from others for their hearing loss during the pandemic.
HLAA executive director Barbara Kelley called the pandemic's impact on those with hearing loss "enormous" and added:
"The survey results reinforce the overwhelming challenge with masks for the hearing loss community, and many requested that the larger population invest in safe, clear face masks. Additionally, the hearing loss community would like to see universal captioning provided across all technology platforms. I hope coming out of this pandemic, we will see people continue to take their hearing loss seriously and treat it appropriately, as well as continue to see greater standards on accessibility to help those with hearing loss."
Healthyhearing.com reports that masks and other face coverings add communication challenges for people with hearing impairments because masks lower the volume of an individual's speech, and face shields and plastic barriers further muffle or reduce sound. Additionally, face mask ear loops can tug on hearing aids and even dislodge them when removing a mask. And those who rely on lip-reading and other facial movements to understand speech and emotion may struggle more.
The CDC has recommended the use of N95 and KN95 masks during the recent Omicron surge, and research from the University of Illinois at Urbana-Champaign shows that single-use surgical masks and KN95 respirators both dampened sound slightly but are the most effective at filtering out small particles, while cloth masks provide less protection against COVID but perform the best acoustically. While face masks with clear plastic windows are often recommended for communicating with people who lip-read, they reduce the volume of the speaker's voice the most.
Some tips on communicating while wearing a mask include:
Reduce background noise and get the person's attention before speaking.
Ask whether the person can hear you clearly.
Speak slowly and distinctly.
Do not raise your voice very loudly or shout.
Make sure that someone who wears hearing aids is using them.
If you're not understood, rephrase what you said differently.
Pause when speaking to give the other person the chance to respond, and give them time to ask you to repeat yourself if necessary.
Do not talk while walking or looking away; try to look someone in the eye when speaking, or pass them a note.
Try a transparent mask that may help with lip-reading and conveying emotions.
Use body language and your hands to help communicate; you can point at things, gesture, and use thumbs up or down to confirm
Nicole Marrone, Ph.D., associate professor in Speech, Language, and Hearing Sciences at the University of Arizona, wrote in a blog post for the website Theconversation.com that it is more effective to enunciate clearly while wearing a mask than to try to over-project.
According to the National Institute on Aging, approximately one in three people between the ages of 65 and 75 have some hearing loss, and almost half of those older than 75 have trouble hearing. Hearing loss is caused by noise, aging, disease, and heredity. People who have difficulty hearing may have trouble having conversations with friends and family, and may not respond to warnings, doorbells, and alarms. Thankfully, many older Americans live in skilled nursing facilities geared toward seniors.
By now, even those of us with normal hearing have had to ask a person wearing a mask to repeat themselves or to speak up, And the pandemic has allowed those with hearing difficulty to not only become more aware of their hearing issues but to explore a variety of solutions. The bottom line: the onus is on all of us to work harder to help individuals who are hearing impaired—at any level—to understand what we say from behind our masks.
Healthcare Business Today is a leading online publication that covers the business of healthcare. Our stories are written from those who are entrenched in this field and helping to shape the future of this industry. Healthcare Business Today offers readers access to fresh developments in health, medicine, science, and technology as well as the latest in patient news, with an emphasis on how these developments affect our lives.