In the era ruled by digital information and communication technologies, the health industry has embraced all the advantages and possibilities of modern-day technologies to reach more patients and improve their quality of life to a greater extent than ever before.
Telehealth services are an irreplaceable ally helping the health industry shape the future of medical care. They enable more straightforward, cost-effective, and overall, more efficient access to health care service through remote management.
How Telehealth Solutions Help Prevent The Spread Of COVID-19
Telehealth solutions proved to be a more than suitable and useful tool in battling a virus that made social distancing paramount. Telehealth has been proving its value by reducing virus exposure for both staff and patients while also making health care available to more patients through virtual consultations. Furthermore, it helps relieve patient demand in facilities and save on scarce personal protective equipment supplies.
Zoom, FaceTime, and Skype are the primary teleconferencing software that connect health care providers and patients during the pandemic. Although helpful, they are only temporary solutions because they were not specifically designed and intended to be used by health care professionals and patients. They do not meet the high standards required in the health industry's practices, especially regarding data protection, availability, and adaptation to established workflows.
Virtual Care Solutions Designed To Scale
To take full advantage of the telehealth services, a health care provider needs to choose a virtual care solution that's designed to scale. The right solution is accessible and easy to use by both patients and health care professionals to reduce barriers to care—i.e., the need to download an app. The best virtual care solutions adequately protect patient data, support established and proven workflows, increase capacity to treat more patients efficiently and, lastly, improve patient and provider satisfaction.
Expanding Access to Care and Reaching More Patients
Delivering healthcare to patients in isolated and rural areas who would otherwise fall short of medical help and assistance has never been more manageable and more attainable with telehealth services. Consequently, the number of people who have access to care is growing. All thanks to telehealth solutions!
Telehealth is opening a window to manage patients with multiple chronic conditions and monitor their health and activities from a distance. Elderly patients and those dealing with diabetes, cardiovascular and pulmonary diseases, cancer, mental health disorders, and skin conditions are some of the few who can be remotely monitored, treated, and advised on.
Self-Management And Self-Care
Remote teams of health professionals are utilizing the power of telehealth services to engage patients in self-care, teaching them how to self-manage and self-monitor in-between the clinical visits. By actively engaging and educating, clinicians are improving the medical outcomes of a patient's journey toward better health.
Cutting Down On Patient Costs
Seeking healthcare is usually associated with costs – travel, parking, childcare, and losing wages due to taking time off work. Once again, patients, especially those living in rural and remote areas, benefit the most from the decrease in travel costs and other expenses associated with seeking healthcare the non-virtual way.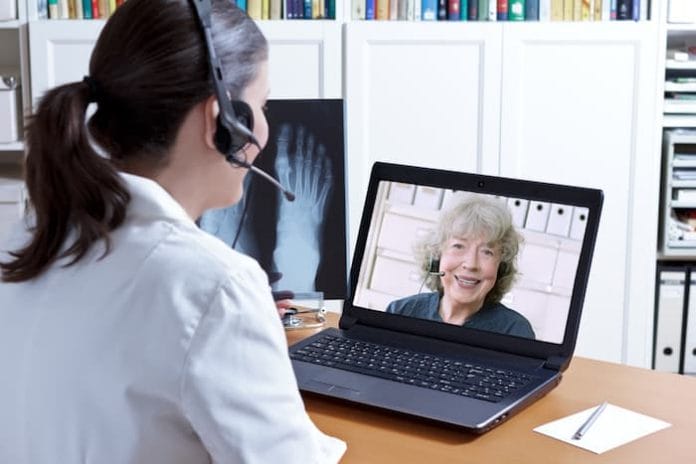 Reducing Practice Overhead
Telehealth services' virtual nature helps cut down on the expenses of running a physical practice—saving up on utility bills, easing the administrative burden, and cutting down on no-shows. It also gives way to shortening practice hours, which could mean saving money on the payroll of staff paid hourly.
Increases Patient Flow And Operational Efficiency
The technology allows doctors to see more patients through quicker prioritization of care delivery and make medical decisions by capturing, storing, and using patient data for an adequate treatment. It helps eliminate many 5-minute visits and checkups at the doctor's office, making time and space for more cases that require extra attention during consultations and follow-ups.
Telehealth allows physicians to bill for unremunerated phone calls and missed scheduled appointments by accommodating other patients through telehealth services. It permits a more flexible schedule adjusted to unforeseen circumstances and an interrupted workflow.
Improving Healthcare Quality and Delivery
Telehealth services and tools are genuinely revolutionizing and improving healthcare quality and delivery today. They do so by increasing accessibility and operational efficiency, overcoming geographic barriers and minimizing costs, by educating and improving patient outcomes.
Reduced Number Of Admissions And Readmissions
A 2008 study discovered that telehealth or virtual solutions reduced the number of bed days of care by 25% and diminished hospital admissions by 19% among veterans with chronic conditions. According to Visiting Nurse Association (VNA) Health Group, video consultations of patients with wound care specialists have dropped 30-day hospital readmission rate from the national average of 14% to 10.4%.
On-Demand Care And Treatment
On-demand telehealth is an excellent option for patients with non-urgent health problems and conditions such as cold/flu, sore throat, sinus infection, migraines, or ear infection. On-demand care and treatments eliminate the need to schedule, wait for, and travel to have an in-person appointment. They also lessen the strain and demand for office and ER visits.
Conclusion
Telehealth is an attractive and useful tool for cutting down on patient and practice costs, revolutionizing healthcare delivery, and promising a healthier future in a more inclusive, accessible, efficient, and cost-effective manner. The health industry has slowly but surely embraced telehealth services and is only picking up on the right pace, but it has indeed received great and extended assistance from these virtual solutions.
Healthcare Business Today is a leading online publication that covers the business of healthcare. Our stories are written from those who are entrenched in this field and helping to shape the future of this industry. Healthcare Business Today offers readers access to fresh developments in health, medicine, science, and technology as well as the latest in patient news, with an emphasis on how these developments affect our lives.