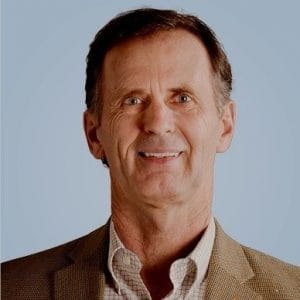 By Dan Brewer
According to CBRE's latest senior housing investor survey, investors identified independent living as the best investment opportunity in the senior housing market. On the surface, that makes a lot of sense. As the largest wave of boomers continues to age upward, looking to downsize their homes or move closer to adult children, a shift to independent living would seem to be the first logical step. But is independent living the best bet in senior housing? Don't whip out your checkbooks yet.
The two main strengths of senior housing investing are 1) demographics and 2) recession-resistance. The first, demographics, ensures that there will be a steady demand for senior housing for the next two+ decades. All segments of the senior housing market can benefit from this senior rush.
The second, recession-resistance, does not apply to each segment of the senior housing market equally—and that's where many investors, if they are not careful, could get burned. Not all segments of senior housing are equally "needed" by aging Americans. And in times of recession, unnecessary expenses are often the first to go.
Why "Need" Matters
What makes an investment recession-resistant? Need. When times are tough, it's wise to invest in things people can't live without. That's why rent growth for senior housing continued to trend upward, even during the Great Recession, while many all other segments of commercial real estate dropped.
Only certain segments of senior housing—such as assisted living and memory care—are need-based. Other segments—such as active 55+ and independent living—are merely lifestyle choices. That means many aging Americans can easily choose to forego those segments of senior housing if their finances get tight, such as in times of economic downturn.
But wait—we're not in a recession. Why does it matter? Because many experts believe our next recession is long overdue. We are now in the midst of the second largest U.S. economic expansion period ever. Now is the time to take an honest look at which investments are hot right now—and which can actually withstand a financial storm. 
Independent Living and the Real Estate Market
What does independent living have to do with the real estate market? Everything. Many seniors sell their homes to enter independent living because they're looking to downsize or they want to be closer to older peers. But the number of years a home sale could cover in today's market varies greatly. In places like Cleveland, Ohio, or Flint, Michigan, where housing prices are low, a senior could afford less than three years in an independent living facility with their home sale proceeds—and that's assuming the seller has 100 percent equity in their home. During a recession? They'd be able to afford far less.
To push the point further: research shows 44 percent of Americans age 60 to 70 still have a mortgage when they retire. They don't have 100 percent equity in their homes, which makes a move to independent living even less desirable.

What is the Safest Bet in Senior Housing?
As with any investment, diversification is key. If you're keen to invest in senior housing, choose an equity fund or REIT with numerous types of properties, including combined assisted living and memory care, and continuing care retirement communities (CCRCs), which allow residents to "age in place" as their health needs change. While CCRCs may include independent living units, they may also include more need-based units, such as assisted living and memory care, which will make your investment more stable.
Is independent living a bad investment? Not necessarily. As with any deal, investors need to be aware of key market demographics, local competition, and the quality of the operator itself. Given that 90 percent of Americans would prefer to age in place in their own homes, independent living may not always be a popular choice. In my view, there is no "clear cut" best investment opportunity in senior housing. Each deal is unique—just like every aging American's needs and desires. The smartest investors will take a long view of their investment, eyeing not just what may be popular in the near-term, but what segments will remain viable if financial issues or the next big recession arise.
Dan Brewer is Chief Fund Manager of Senior Living Fund, a private equity company investing in quality senior housing communities nationwide. Dan has nearly 25 years of business development and real estate investment experience, including 15 years in commercial real estate (CRE), and is a frequent speaker and panelist at industry conferences throughout the country. He is passionate about the social implications of aging and bringing senior housing to the forefront of the impact investing sector.  
The Editorial Team at Healthcare Business Today is made up of skilled healthcare writers and experts, led by our managing editor, Daniel Casciato, who has over 25 years of experience in healthcare writing. Since 1998, we have produced compelling and informative content for numerous publications, establishing ourselves as a trusted resource for health and wellness information. We offer readers access to fresh health, medicine, science, and technology developments and the latest in patient news, emphasizing how these developments affect our lives.