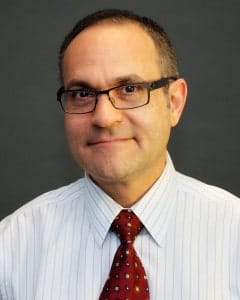 By Scott Zeitzer
Now more than ever, patients are going online to find information about both physicians and health conditions. The right digital marketing strategy can help you attract the patients that are a good fit for your practice.
To create an effective digital marketing strategy for your specialty practice, you need to start out with a strong foundation in the form of your website and local listings. Once you have these factors established, you can move on to more advanced marketing methods.
Follow these 5 steps to create a digital marketing strategy that will help you attract the patients you want.
1. Establish a point person.
Your point person will take on the responsibility of managing the practice's marketing efforts. Whether you take on that responsibility yourself or have someone else in the office take over, it's important to have someone who can keep up. If you have too many people working on different aspects of your marketing plan, it is difficult to keep everyone on the same page. Your point person will help keep it on the right track.
2. Make sure your website is up to date.
If patients went to your website today, would they be able to find current information? Patients are looking for information on the conditions you treat, the services you provide, your location, and how to contact you. Essentially, they want to know if you are the right fit for them. If you have out-of-date information on your website, it can be very misleading and frustrating for patients. For example, if you eliminate a particular procedure or service from your practice but neglect to update that information on your website, you may attract patients seeking those services. Those are not the right patients for your practice. On the other hand, you also need to make sure you add new services to your website, or you could miss out on patients seeking those services.
3. Set up listings in online directories and review sites.
When you put your practice's information out in as many places as possible, you increase your chances of being found by new patients. You should definitely have a listing on Google Maps and other major search engines like Bing and Yahoo. Next, you should set up listings on review sites. Review sites allow patients to leave comments and rate the care they received at your practice. Patients are looking for that kind of information when they are researching physicians, and having a presence on those sites helps you to get an idea of what people are saying about your practice. Yelp is a popular review site for a number of businesses, including medical practices, while Angie's List focuses on service-based businesses. There are also a number of physician-specific review sites, like Vitals, Healthgrades, and ZocDoc. These are all places where patients might look to learn more about your practice.
4. Monitor frequently to see where you can improve.
Digital marketing is not a "set it and forget it" type of process–it requires ongoing work. Part of that work includes monitoring engagement with your website and patient reviews. Review your analytics data to see how people are interacting with your website. In particular, pay attention to your traffic and other conversion tracking points like form submissions (including contact forms and appointment request forms). These metrics can help you determine the effectiveness of your website. If your traffic is low or if you have a low rate of form submissions, that could indicate that your website is ineffective in convincing patients to book an appointment.
Once your practice is set up on the review sites we discussed in #3, you should be checking in on those listings weekly, at the least. Not only is the feedback helpful in determining how patients perceive your practice, it also gives you a chance to take action and respond if needed.
5. Expand your marketing efforts to boost engagement.
Once you have the basic foundation down, you can start trying out other forms of digital marketing to boost engagement with patients online. Use content marketing–in the form of website content or a blog–to provide information that aligns with your patients' interests and needs. Run ads in search engines or websites related to your practice's specialties. Set up social media profiles and try advertising there.
It may take some trial and error to figure out what works for your practice, but when you do, you will build more connections with the patients who need your services.
Scott Zeitzer is the President of Mudbug Media and the voice of the P3 platform, an online marketing solution to attract the right patients, pathologies, and procedures. He has provided consultative services and marketing materials for medical and surgical practices since 1998.
The Editorial Team at Healthcare Business Today is made up of skilled healthcare writers and experts, led by our managing editor, Daniel Casciato, who has over 25 years of experience in healthcare writing. Since 1998, we have produced compelling and informative content for numerous publications, establishing ourselves as a trusted resource for health and wellness information. We offer readers access to fresh health, medicine, science, and technology developments and the latest in patient news, emphasizing how these developments affect our lives.