Picture a world where your most intimate health secrets lie in the hands of individuals with dubious pasts, and those entrusted with caring for your loved ones have a history of abuse or fraud. This is not a work of dystopian fiction but a genuine risk that healthcare organizations must tirelessly strive to prevent. In the highly regulated healthcare industry, background checks serve as a crucial safeguard, ensuring the integrity and safety of patients and their sensitive information. The importance of thorough background checks for healthcare organizations at all levels must be addressed, as non-compliance with government debarment lists can result in devastating consequences, including losing vital Medicare or Medicaid funding.
Today's Background Check Challenges
The background check process is vital in today's tight hiring environment where available talented candidates are scarce, but there are inherent challenges and common problems employers must be aware of. Some of the biggest mistakes made with background checks include the following:
Failing to obtain proper consent for a screening
Obtaining outdated or inaccurate information
Violating portions of the Fair Credit Reporting Act
Not implementing and following an adverse action process
Underestimating how long background checks take to conduct
Falling behind on local laws around screenings that have arisen as a result of the Ban The Box movement
These problems can be avoided by having human resources and hiring professionals to stay current on all federal and applicable state laws on hiring processes, as well as using screening services that guarantee they follow regulations on consent and other FCRA rules, as well as staying on schedule to keep the hiring process on track.
Operators in the healthcare sector have to stay even more vigilant and face potentially severe penalties if they are found to employ workers or contractors who have run afoul of strict state and federal laws. Those stringent demands mean the organizations must build ongoing monitoring for potential offenses by current employees into their processes.
This high regulatory bar may seem onerous, but it makes sense because of the sensitive, highly personal nature of healthcare work and the risk for personal injury, mishandling of patient information, and other potential infractions that are highly actionable from a legal standpoint.
Navigating Debarment Lists
One of the major risk factors that play into background checks for healthcare companies is the chance that an employee is identified by either the Office of Inspector General (OIG) or System for Award Management (SAM) as having committed an infraction that bars them from working in the healthcare sector.
The high standards placed on providers and anyone involved in handling patients or their information means employers must stay aware of the processes used by these federal bodies and the state-level regulators where they have relevant operations. Moreover, the penalties for non-compliant organizations can be severe, with eligibility for Medicare and Medicaid reimbursements potentially on the line and putting primary revenue sources at risk of being put on hold or eliminated.
At the Federal level, The OIG maintains the List of Excluded Individuals/Entities (LEIE), which is a database of individuals and entities excluded from participation in federal healthcare programs, such as Medicare and Medicaid. The LEIE includes individuals who have been convicted of healthcare fraud, patient abuse or neglect, and other offenses that could pose a risk to patient safety.
Similarly, SAM maintains the Excluded Parties List System (EPLS), a database of individuals and entities excluded from receiving federal contracts, grants, and other forms of federal assistance. The EPLS includes individuals who have been debarred or suspended from participating in federal programs for fraud, embezzlement, and other criminal activities.
At the state level, there will be myriad specific requirements and potential infractions, such as the practice in Minnesota where the background check for healthcare workers "travels" with the employee via the state-level monitoring rather than staying with whoever commissioned the screening in the first place. That distinct framework is an example of the many requirements varying from state to state. It shows why organizations need to tailor their background screening and eligibility processes and update those processes every year to ensure they stay compliant and eligible for all reimbursement programs.
Pre-Screening and Ongoing Compliance Benefits
These highly specialized regulations affecting healthcare organizations and their employees make conducting pre-screenings for potential employees advantageous. The benefit of that step comes from thinning out the number of applicants who have to be checked against state and federal debarment lists, which is a process that can move slowly and make the hiring and contracting process even more time-consuming. In addition, pre-screenings for healthcare workers can be most effective when they detect offenses – child abuse or elder abuse are two examples – that would almost automatically cause a candidate to be placed on a debarred list and put the employer's reimbursement eligibility at risk.
The ongoing need to detect past misconduct and recent potential violations – or decertification if a relevant license is no longer valid – puts a far higher regulatory bar in place for the healthcare field. That means that beyond a thorough initial background check for criminal records, employment histories, and professional credentials, monthly update checks are the norm for detecting any recent violations. In addition, as a preventative step to improve retention and avoid eligibility concerns, healthcare organizations should provide education to employees on how debarment lists are created so they can avoid any potential infractions such as fraud or other financial offenses.
Technology advancements have made it easier to automate the screening process and conduct regular checks of debarment lists. However, as a final piece of the background and eligibility screening process, healthcare organizations must have clearly stated policies for what will happen if a candidate or current employee is found to be potentially debarred at the federal or state level.
Navigating Healthcare Hiring Challenges for Compliance and Patient Safety
In conclusion, healthcare organizations face a unique set of challenges when it comes to background checks and compliance with state and federal debarment lists. The stakes are high, with the potential loss of crucial funding and severe penalties for non-compliance. To navigate this complex landscape, healthcare employers must stay vigilant and up-to-date on relevant regulations and processes, utilizing pre-screening services and ongoing monitoring of current employees to ensure compliance and minimize risk.
Investing in technology and employee education can also streamline the background check process and prevent future infractions. By understanding the importance of proper background checks and staying current on the laws surrounding them, healthcare organizations can maintain their eligibility for federal and state funding while ensuring the safety and well-being of their patients. Ultimately, adhering to these stringent standards is essential for fostering trust and maintaining the high-quality care that patients deserve.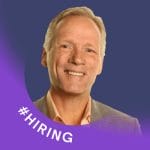 Jeff Ernste is Chief Sales and Marketing Officer with Minneapolis-based Orange Tree Employment Screening. For more than 30 years, Orange Tree has provided technology-enabled background screening, drug testing, and occupational health services for clients nationwide. More info at www.orangetreescreening.com.