How to Organize Background Screening Processes in a Tight Job Market
In today's competitive job market, the hiring process has become an increasingly complex and vital aspect of a company's success. Employee background checks, now an integral part of this process, have been widely adopted by organizations across the country, as evidenced by a 2020 PBSA survey showing that 94% of American employers conduct at least one type of background screening when reviewing candidates. This crucial component of hiring, when conducted efficiently and effectively, can help companies build a strong and reliable workforce while mitigating potential risks associated with unsuitable candidates.
With the overall turnover rate in the health sector amounting to about 29% (U.S. Bureau of Labor Statistics), many firms struggle to implement efficient and well-designed screening processes when hiring new staff. This issue causes companies to resort to quick and cheap background checks, which often leads to costly and undesirable consequences.
The unintended repercussions of poorly designed background screening processes, such as inadvertent non-compliance with government regulations or a rise in safety concerns, have the potential to waste valuable resources, cause reputational damage, and even expose organizations to legal liabilities.
To address these challenges, this article presents a comprehensive guide to designing and implementing a solid background check policy. By providing a clear and actionable framework, this guide aims to empower health-related firms to enhance their background screening processes and ultimately, make more informed hiring decisions. 
#1 Follow the Law
Organizations in the healthcare sector must carefully navigate legal parameters when considering how far back they want to delve into a potential employee's history. Universally, employers want to know whether or not their employees are reliable and trustworthy, so familiarizing oneself with applicable federal, state, and local laws, such as "ban-the-box" laws, is critical. These laws do not just offer direction, guidance, and timeframes for considering criminal offenses, but also impose certain restrictions on screening practices.
Another notable example is the increasing regulation surrounding the screening for marijuana use. With its changing legal status across various states, employers are often prohibited from rejecting a candidate based on a positive marijuana test unless the position is safety-sensitive or the use violates federal regulations. Similarly, "ban-the-box" laws prohibit employers from asking about criminal history until a later stage in the hiring process in many jurisdictions, allowing candidates a fair chance to demonstrate their qualifications before their past is considered.
Moreover, the Equal Employment Opportunity Commission provides guidance on what a reasonable individual assessment of someone looks like if that person is not hired based on their criminal history information. This individual assessment needs to be undertaken before any adverse hiring decision.
#2 Set Job-specific Criminal Criteria
Once a company is certain its background screening process is compliant, it can begin carving out additional exclusion grounds for specific offenses for specific jobs. When discussing exclusion grounds, there is indeed good reason to speak about job-specific exclusions and not company-wide exclusions. Companies employ people for the most diverse roles.
Therefore, only some offenses should be considered a red flag for every job. Prominent examples of traffic violations or DUIs may be relevant to hiring professional drivers, but perhaps not so much for hiring a health analyst. Offenses should only be considered when it is relevant to the task at hand, and if the position could potentially enable the employee to commit the offense again, such as investment fraud or any other type of white-collar crime.
#3 Set Other Job-specific Criteria
Criminal background checks are the most popular category of background screening checks.
However, criminal background checks are not the only ones relevant in the hiring process for most jobs. In many instances, companies will also want to check a candidate's past work experience, licenses, or references. For example, a firm hiring for an upper-level accounting role would want to find a candidate who has earned their Certified Public Accountant (CPA) license.
Here also, decisions need to be made on where the bar is placed, and the job market conditions will have a bearing on those decisions. The more urgent a shortage is felt in any specific job market, the more likely management will be inclined to loosen criteria. Remember, however, that company criteria can never be less stringent than what the law mandates, no matter how lenient regulations may be.
#4 Build a Workflow
Companies also need to decide what the decision tree should look like throughout the different stages of the background-checking process. For example, how will the company communicate to four different categories of people:
the ones who have been accepted for the position for which they applied
the ones where additional questions are asked to the candidate because the first round of screening was not conclusive
the ones who are not accepted for the job offered but are offered another job
the ones who are refused any job
#5 Document the Workflow
With the potential that candidates could dispute and even litigate an adverse action, firms should ensure they create, maintain, and consistently adhere to their business policy for hiring and running background checks. Doing so will enable companies to defend themselves as the need arises. Companies have everything to gain regarding efficiency and compliance from having a well-designed background screening program.
Bottom Line
The efficient design and implementation of a solid background check policy are crucial to the success and legal compliance of any healthcare organization in today's tight job market. The five key tips discussed in this article—adhering to the law, setting job-specific criminal criteria, establishing other job-specific criteria, building a streamlined workflow, and thoroughly documenting the process—are vital components to establishing a well-organized background screening process. By ensuring that these practices are followed, companies can minimize the risk of wasted resources, lawsuits, and non-compliance with government regulations while fostering a fair and equitable hiring environment.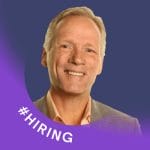 Jeff Ernste is Chief Sales and Marketing Officer with Minneapolis-based Orange Tree Employment Screening. For more than 30 years, Orange Tree has provided technology-enabled background screening, drug testing, and occupational health services for clients nationwide. More info at www.orangetreescreening.com.