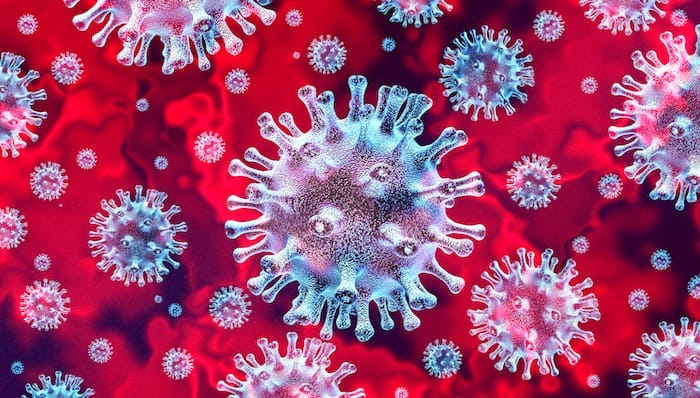 By Alan Godfrey
For the past two years, the healthcare industry was thrust into the spotlight by the COVID-19 pandemic. The virus brought rising uncertainty, disinformation, and increased precautions to the overall healthcare infrastructure. These adjustments and challenges included high labor shortage numbers, net income losses, and changing attitudes toward the industry.
Nationwide Report Findings
According to the 2021 State of Swyft Industry Report, the healthcare industry's year-to-year growth rate for new business filings dropped 11.33% from 2020, ranking second to last in 2021 industry growth. Their Volume Rank, the overall volume of new business filings, fell at #9.
Swyft Filings' 2021 State of Swyft Industry Report examines data from new business applications filed across the U.S. to understand yearly trends and roadblocks in the country's top industries.
Labor Shortages
COVID-19 impacted both the public and private healthcare sectors in 2021. New business applications fell behind amid historically high labor shortages. Becker's Hospital Review found that 1 in 5 healthcare professionals left the industry since the pandemic began, and 12% were laid off.
Many vital industries are experiencing similar labor shortages as more employees have open conversations about working conditions, fair compensation, and benefits. Healthcare saw a 3% rise in monthly quit rates, proving that the "Great Resignation" hit the sector hard.
A new study by the American Medical Association (AMA) estimates that one in five physicians and two in five nurses intend to leave their current practice within two years. With ongoing stress and frequent burnout, the length, and scope of this pandemic weigh on healthcare workers' shoulders. As they carry the responsibility for their patient's care, they're constantly navigating misinformation about their work and the severity of the pandemic.
Financial Effects
Hospital Losses
High COVID-19 case numbers and new variants brought financial instability to hospitals in 2021. KaufmanHall predicted that hospitals nationwide would "lose an estimated $54 billion in net income during the year."
According to the American Hospital Association, these financial losses resulted from higher numbers of infected patients, already increased prices due to inflation, and fewer outpatient visits.
Declines in Patient Numbers
The volatile state of the industry also led patients to keep their distance from in-person healthcare. The Harris Poll reported that, as of February 2021, 27% of U.S. adults delayed their annual medical appointments. These numbers impact incoming business for all types of healthcare workers. It's no surprise that declines in overall patients and payments correlate with the drop in new business filings.
Technology Innovations
Despite these setbacks, the healthcare industry's future remains bright.
Ever-evolving advancements in technology continued to catapult the industry forward over the past year. Virtual and telemedicine offerings skyrocketed alongside lockdowns and increasing stay-at-home orders during the pandemic. While the surge of COVID-19 created a need for technology, telemedicine was an integral part of the current digital transformation seen in many major industries.
These innovations created employment opportunities that never existed before, explaining the industry's middle ground standing in Swyft Filings' 'Volume Rank' of new business filings. The increase in job formations also brings a higher sense of job security to fill the existing shortage within the industry.
Ongoing developments in vaccinations have also helped push the medical sector forward in 2021. The strides made in creating and distributing vaccines will benefit the healthcare industry and other sectors across the country as more people can return to in-person work.
Although COVID-19 transformed the healthcare industry, this business sector remains hopeful. By leaning into evolving innovations and caring for people in the best way, there's no doubt there will be more growth for the industry in the future.
Alan Godfrey is the CEO of Swyft Filings, an online incorporation, compliance, and SMB services provider based in Houston, Texas. The company analyzed more than 63,000 new business applications filed in 2020 and 2021 to determine the year-over-year potential for new business growth and volume. You can read the complete analysis in the Swyft Filings 2021 State of Swyft Industry Report.
Healthcare Business Today is a leading online publication that covers the business of healthcare. Our stories are written from those who are entrenched in this field and helping to shape the future of this industry. Healthcare Business Today offers readers access to fresh developments in health, medicine, science, and technology as well as the latest in patient news, with an emphasis on how these developments affect our lives.