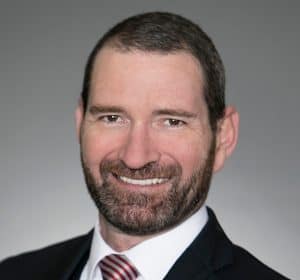 By Charles Hutchinson
Behavioral telehealth is one of the fastest-growing domains of virtual care, and also one of the most important.
According to the Substance Abuse and Mental Health Services Administration (SAMHSA), one in five individuals has some sort of mental health condition. Even more alarming is the rising rate of mental health issues among our country's youngest citizens. The National Alliance on Mental Illness (NAMI) has noted that 13 percent of children between the ages of 8 and 15 experience a severe mental disorder in a given year.
The growing number of people needing mental healthcare underscores the grave importance of improving access to care for these patients. Fortunately, telehealth makes it possible for thousands of patients with limited access to care to still receive ongoing mental health treatment.
However, many physicians and behavioral healthcare providers are still hesitant about adopting or recommending telebehavioral health for a couple of reasons. First, they're uncertain of how telehealth can help organizations drive value and improve outcomes. Second, and related, they're uncertain about the reimbursements tied to virtual-care services.
Weighing Virtual Opportunities
Although there are uncertainties surrounding behavioral telehealth, the passage of the CHRONIC Care Act and state parity laws should provide some relief, as providers won't have to worry as much about reimbursement in the future. 
This is a good thing, as the need for telebehavioral health grows. Most visibly, telehealth mitigates traditional geographic barriers to care. To take advantage of a telemedicine consultation, all a provider or patient needs is a phone or computer and a secure Internet connection. This is especially meaningful to patients in rural areas of the country, who would otherwise lack immediate access to the care they need, anytime and anywhere.    
Telehealth also enhances convenience for both patients and providers. Behavioral health providers who offer virtual care services are able to "see" more patients over the course of a day because they're able to expand their patient base outside of just those who are able to travel to the office. They also have greater insight into patients' daily lives outside the healthcare setting.
Also, virtual care helps to remove traditional stigmas surrounding mental healthcare that often convinced patients to not seek care. Instead of having to go into a psychiatrist's office, patients can receive treatment for their psychiatric issues or behavioral health conditions from the privacy and comfort of their homes.
Follow-up care is also easier with telehealth. For example, a mental health patient who is discharged from a hospital may need ongoing support. Telehealth not only can facilitate that support, especially for patients with transportation challenges, but it can also prevent patients from having to go weeks between in-person visits to ask questions, adjust medications or seek professional guidance on post-discharge challenges.
And with the rise of value-based care throughout the healthcare industry, telehealth is playing a valuable role in fostering greater provider collaboration as well, such as when physicians are seeking second opinions from behavioral health specialists.
Addressing Challenges
Although behavioral telehealth is both growing, providers are still facing a number of challenges when it comes to making the most out of the technology.
In general, the growth of telehealth has also led to an increase in privacy and security concerns, given that consultations take place outside the traditional care setting. Plus, some telemedicine apps do share routine data with third-party systems as well, which causes additional concern about who has access to private patient information.
Plus, telehealth is still a relatively new concept for some providers. Only recently have we seen an increase in electronic health record (EHR) systems that are tailored to the behavioral health industry's unique needs. We're also only beginning to see such EHRs equipped with telehealth functionality, giving mental health professionals the breadth and depth of features they need to connect to patients remotely.
As a result, many are uncertain on how to roll out telehealth. Not every behavioral health provider works with payers who utilize existing telehealth solutions or possess the resources to train providers on how to use telemedicine most effectively.
There are also challenges in choosing the right technology partners and systems to support behavioral health consultations.
It's key that behavioral health providers, who are looking to expand their offerings to include telemedicine, consider solutions that cater specifically to their practice's unique needs. Implementing behavioral health-specific technology will help to increase efficiency and productivity at greater rates.
Fortunately, the growth of behavioral telehealth may be occurring at the perfect time. By 2025, demand may outstrip supply by 6,090 to 15,6000 psychiatrists, according to a 2017 National Council for Behavioral Health report. With greater access to care, behavioral telehealth is opening many doors for patients who otherwise wouldn't be able to receive the help they need. And for providers, it's enabling opportunities to positively impact more lives and help fight against this worsening mental health crisis.
Charles Hutchinson is a financial and regulatory healthcare expert who serves as the chief financial officer of InSync, a technology solutions provider. 
The Editorial Team at Healthcare Business Today is made up of skilled healthcare writers and experts, led by our managing editor, Daniel Casciato, who has over 25 years of experience in healthcare writing. Since 1998, we have produced compelling and informative content for numerous publications, establishing ourselves as a trusted resource for health and wellness information. We offer readers access to fresh health, medicine, science, and technology developments and the latest in patient news, emphasizing how these developments affect our lives.