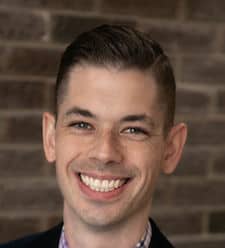 by Dr. Kyle Hornby, BSc, DDS
Word-of-mouth referral has long been thought of as the gold standard for new patient acquisition. Provide your patient with exemplary dental care and they will be more likely to mention their experience to a friend or family member who is searching for a new Dentist. In recent years, more and more people are turning to online word-of-mouth in the form of patient reviews. However, there is still plenty of opportunity to acquire new patients through direct referral. You can really maximize your new patient acquisition from this source by actively encouraging word-of-mouth referrals.
So, how can you approach word-of-mouth marketing to increase its power? The key is patient interaction. There are a few basics related to encouraging referrals that I would like to discuss in this article. The first is how best to broach the subject with existing patients to eliminate awkwardness. The second involves crafting an effective message that helps your practice appeal to potential patients.
Encouraging Word-of-Mouth Referrals
Don't cringe. Dentists interact with patients every day and hone their social skills in doing so. However, certain types of interaction still feel awkward. For instance, most Dentists would probably admit that asking for an online review would be anxiety-provoking. Similarly, many would also prefer to avoid an interaction that involved asking for the referral of a patient's family member or friend. Below, is a system for making things easier.
The first key to encouraging referrals is making a habit of it. Many Dentists have taken a practical dental course with the intent of adding a service or treatment to the menu at their practice. However, a significant percentage never take the next step. Well, the key is "jumping right in" and building the habit of encouraging referrals is no different. The second key is targeting. Any given Dentist can probably think of at least 100 satisfied patients that they have a good relationship with and know reasonably well. By starting with those patients you'll make the conversation easier because these people may already feel like friends.
From there, the post-operative discussion can be very simple. You can transition into it by asking them how the completed procedure was for them. If they say something like, "great as usual and pain-free!", this is your cue to transform the discussion. You can let them know that you are proud of the approach at the office and that you feel you are offering a unique experience (and you can use any number of reasons that you feel set you apart from the competition) and that you hope to help others. Let them know your office is growing and you enjoy taking care of people like them. From there, you can ask that they mention your office to anybody they know who might appreciate your services and approach. Simple. Quick. Effective. I initiate many of these conversations each month and they're comfortable and seamless to have.
The other important component of your approach is your message. Above, we briefly touched on emphasizing what sets you apart in helping patients. It is very useful to prepare a small handout including a contact card to give to your patient. The handout should be short and explain what you offer and how you approach patient care. Craft a message that demonstrates that you are unique as this is becoming increasingly important to customers every year. Highlight any efforts your practice makes to give back to your community or to operate in a more environmentally—friendly way. These types of messages resonate with potential patients. The fact that your patient will have a concrete item to take with them provides "behavioural residue". That is, they will have something that reminds them of the conversation you shared together. They'll be more likely to remember that you are welcoming referrals.
The paragraphs above provide a very basic framework for encouraging referrals. Feel free to use it as a kickstart for developing your own approach. They key is to build something that you feel comfortable implementing. After all, if you're uncomfortable with your approach, you won't stick with it!
Dr. Kyle Hornby graduated from the Schulich School of Dentistry in London, Ontario, Canada. He is a Dentist in Kitchener, Ontario and operates Enamel Republic Family Dentistry.
Healthcare Business Today is a leading online publication that covers the business of healthcare. Our stories are written from those who are entrenched in this field and helping to shape the future of this industry. Healthcare Business Today offers readers access to fresh developments in health, medicine, science, and technology as well as the latest in patient news, with an emphasis on how these developments affect our lives.