A duvet cover is probably one of the most important pieces of bed linen. Not only the quality of your sleep depends on the correct choice of this bedding item but also the appearance of your bedroom. Moreover, the cover helps to prolong the life of your duvet by protecting it from dust, mites, and other unpleasant stuff.
Duvet is the most visible part of your bedding; so, before picking the right cover, you should consider a lot of factors. Linens& Hutch knows tons of useful info https://www.linensandhutch.com/collections/duvet-cover-sets. You will not feel confused while selecting the right material and other options if you use some tips from this guide.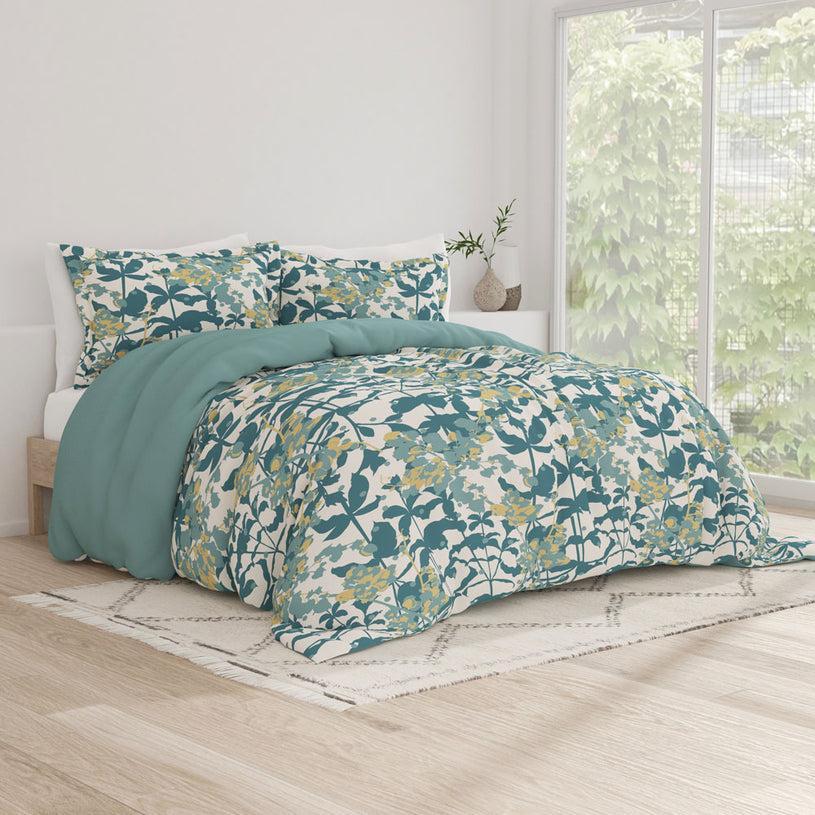 What to Purchase – Single Duvet Cover or Set?
Duvet covers are produced in multiple styles:
· With a single-piece item, you can easily transform your bedding depending on your mood. It is a perfect decision for apartments in boho and eclectic styles, which are open to mix various colors and patterns.
· Duvet covers set usually consists of cover together with pillowcases from the same material. This bedding item set makes your bedroom look more tailored and neat.
· One of the top practical variants of duvet covers is a reversible one. Buying this bedding, you receive two types of bed topping for the price of one. Famous brands, like Linens & Hutch, offer reversible coverings with different prints, colors, or even textures on each side.
· Bad-in-a-bag includes all the parts of bedding performed in the one style so you could make your bed perfectly.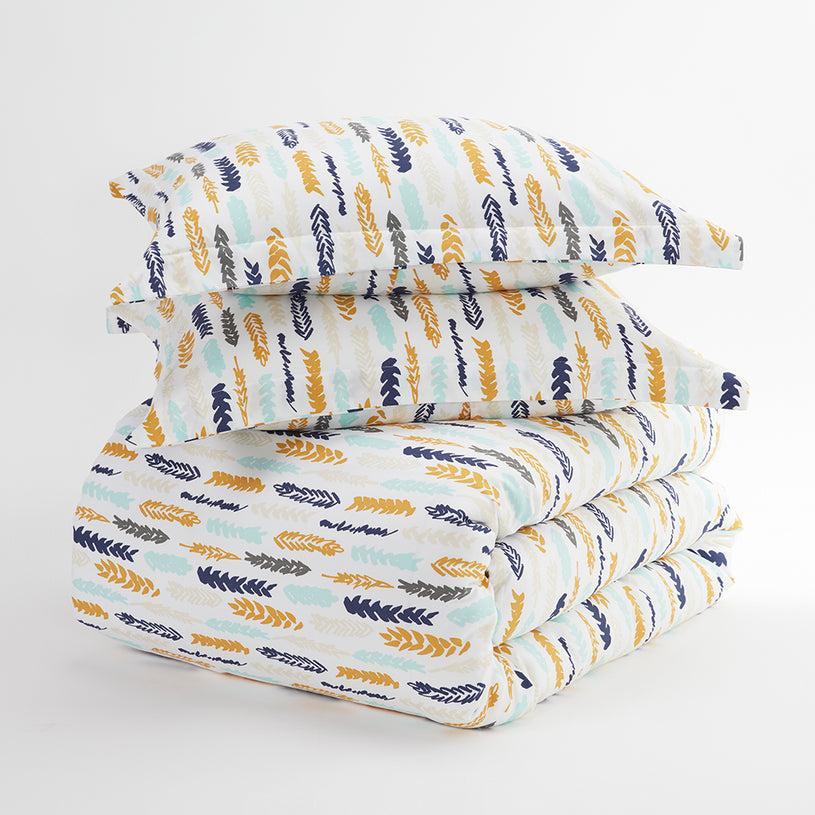 Does the Form of Closure Matter?
What should you pay attention to is the form of the duvet cover's closure. It determines how comfortable it will be for you to change bedding and organize cozy bed space.
· Envelope form is very common and easy to use. However, it tends to open during your night sleep if the size of the duvet doesn't match cover perfectly.
· Zippered closure prevents duvet from falling out. Just be careful when closing it because the zipper can accidentally damage the duvet. Zip it slowly.
· Buttons are good substitutes for zippers. External buttons decorate duvet closure and can be a stylish accent of bedding. Internal ones create a neater look.
Regardless of which closure you choose, make sure the duvet cover is 2 cm smaller than the duvet on each side. So, the cover will look filled, and the duvet will not fall out because of your movements during sleep.
What Fabric and Thread Count Are Better to Pick?
Always take into consideration the climate you are living in, your skin sensitivity, and the durability of the material for a duvet cover. For those who tend to get hot at night, a perfect decision will be silk or linen bedding. These materials are hypoallergic and breathable and good-to-go in the humid climate. Silk will give your bed luxurious look, linen – more relaxed and bohemian, but both of them will keep you fresh and warn the same time.
Cotton is the most commonly used material for bedding due to its breathability and low-maintenance features. If you'd like to purchase a posh-looking cover, give preference to long-staple cotton bedding: it makes the fabric soft and silky. To give your duvet more protection, pick covering with higher thread count.
The Editorial Team at Healthcare Business Today is made up of skilled healthcare writers and experts, led by our managing editor, Daniel Casciato, who has over 25 years of experience in healthcare writing. Since 1998, we have produced compelling and informative content for numerous publications, establishing ourselves as a trusted resource for health and wellness information. We offer readers access to fresh health, medicine, science, and technology developments and the latest in patient news, emphasizing how these developments affect our lives.