Hospital closures are one of the most talked about trends in the healthcare industry and a significant area of concern for patients & providers. Shuttered facilities and service line reductions have increased over the last two decades, spurred by long-term economic trends and accelerated by the COVID-19 pandemic. Historically low operating margins forced many hospitals to cut services to rein in costs. But the challenges don't stop when a facility closes its door. Patients can quickly get left behind without a sound strategy for shifting healthcare services.
Many health systems find themselves shifting care sites within their networks to adapt to industry trends and pressures—not just in cases of financial insolvency. Health systems have adapted to changing patient demand and reimbursement structures by moving away from care being provided in inpatient setting and towards more outpatient clinics for various specialties and services. The end goal of these strategic shifts is often streamlining clinical operations to safeguard an organization's ability to serve its patient population. However, there is still a risk to the patient experience. When shifting volume to a different facility, keeping patients fully informed is crucial, and so is ensuring that resources are distributed appropriately at receiving care sites to handle new patients.
Strengthening continuity of care for patients requires examining every resource available to ease the potential pains of facility closures. This includes medical devices, which are ubiquitous in clinical operations and can make an incredible difference in how clinicians work and how patients experience care. How a health system chooses to manage these often-dramatic shifts in operations and guide patients through change can have a major impact on the quality and efficiency of care.
Finding the right opportunities for equipment to deliver value
When a hospital closes or shuts down a service line, assets such as medical equipment remain. Determining what to do with these devices is crucial in delivering a benefit from closures to both health systems and the communities they serve. A typical course of action is selling or donating a facility's equipment inventory. But as with any organizational change, a one-size-fits-all approach is bound to leave opportunities for improvement unexplored.
When one facility within a health system closes, others must often adapt to handling redistributed patient volumes. Providing options for these patients is essential for continuity of care but can add to the strain on staff and resources at remaining sites. Adopting an expanded strategy that incorporates both selling surplus equipment as well as reallocating devices from closing sites within a health system can help to offset this burden. Sites with equipment shortages can close gaps in their inventory to meet demand more effectively and operate efficiently by ensuring more device uptime.
Integrating these two tactics first requires a standardized framework to determine the value a piece of equipment can deliver through disposition—or selling—and reallocation. An accurate assessment requires health systems to maintain consistent information on equipment utilization, age, parts availability, and safety risks like cybersecurity vulnerabilities. The logistics of either selling or reallocating a device can also heavily determine what is feasible for an organization. When selling equipment, health systems can often enlist third-party organizations to help manage the labor and costs of removing, transporting, and storing their assets. These factors become even more impactful in cases of large, fixed devices like medical imaging or surgical equipment. Collecting and evaluating this data with both disposition and reallocation in mind makes it possible to decide the most beneficial option.
Healthcare facilities and providers often experience vastly different realities when it comes to medical equipment availability and utilization. Many have gaps in their inventory that result in a high burden on existing equipment, which can add to the strain on providers and create delays in care pathways. Conversely, our experience at TRIMEDX working with a wide variety of health systems has shown that many facilities only fully utilize 40–50% of their equipment. Identifying surpluses in these sites is crucial in correcting these imbalances through reallocation, especially when a site or service line is closing.
Reallocation can even strengthen the capital planning process when combined with avenues for selling used equipment. The equipment from a closing site may offer more value if used to replace aging assets elsewhere within a health system. By treating reallocation and disposition as a dynamic combined strategy for device replacement, health systems can strengthen their capital planning process with solutions to preserve strained capital budgets. Identifying overburdened equipment or lengthy procedure wait times can reveal opportunities where equipment reallocation can ease these bottlenecks and better prepare sites for displaced patient volume.
Operationalizing a healthcare reallocation strategy
If the potential benefits of device reallocation are so substantial, why is it such a vastly underutilized strategy within health systems? Modern care networks are massive and complex, with extensive medical device inventories. Tracking inventory within individual sites often proves challenging, let alone across an entire care network consisting of inpatient hospitals, outpatient facilities, urgent care centers, and specialist centers, all of which can operate very differently. Maintaining the visibility of these devices spread across sites as a single integrated inventory becomes an even greater challenge when processes are not aligned.
With so many diverse care environments within their network, health systems must operate from a single source of truth for identifying reallocation opportunities. Standardization is the key to making reallocation a reality. Tracking medical equipment inventories, analyzing utilization data, and evaluating capital planning priorities across care facilities are essential to a sound governance strategy.
This requires leveraging the expertise of the clinical engineering teams that manage and maintain equipment every day. Technology solutions for storing and managing critical data on devices, such as utilization and uptime, can provide the visibility that leaders and the facilities within a health system need to identify and capitalize on reallocation opportunities with greater ease. Lastly, capital planning committees should ensure that their strategy reflects all available options to equip providers with necessary medical devices. Reallocation should be folded into the capital planning process so that it can be proactively and consistently evaluated as a solution when gaps in inventories or device replacement needs are identified.
Facility closures and shifts in care delivery are never easy for patients or providers. The responsibility of health systems is to focus every resource they can towards minimizing disruptions to delivering quality care. And even the most technical equipment can contribute to that goal. Making the opportunities for reallocation and the benefits highly visible at every level of a health system—from technicians and providers to administrators and executives—can drive alignment across an organization striving to balance the needs of patients and the challenges of rapidly evolving standards of care.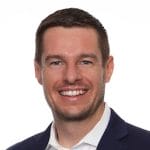 An experienced leader in the clinical asset management industry, David Stevens serves as TRIMEDX's vice president of clinical asset management. In this role, David oversees the deployment and support of Clinical Asset Informatics, manages a team of Clinical Asset Management Strategic Advisors, and supports Mobile Medical Equipment management services and surplus equipment disposition and auctions with Centurion Service Group: A TRIMEDX Company. He is a board-certified fellow of the American College of Healthcare Executives and a member of both the Healthcare Financial Management Association and the Association for the Advancement of Medical Instrumentation. David earned an MBA from Wake Forest University and a Bachelor of Science in Marketing from Ferris State University. He also completed a Six Sigma Black Belt and Lean Certification from Villanova University.