Whether it's making a dinner reservation, ordering concert tickets, or booking a rideshare, today's consumer is accustomed to using apps and online tools in daily transactions – doing so, for most, is a standard practice. For anyone who's paying attention, it's no longer a secret that individuals want access to the same conveniences when managing their healthcare.
But even as digital convenience now reigns, it's important to keep in mind that healthcare consumers have indicated that they still value human interaction when managing their healthcare journey as they want live-voice support to get their issues resolved in real-time. In a recent survey of more than 1,200 U.S. adults who have health insurance, it's clear that members want health plans to provide them with an effectively balanced combination of human and digital interactions.
Accordingly, health plans should focus on ensuring that members have digital tools for tasks such as reviewing and paying bills, searching for providers, and viewing available benefits, as well as access to the best possible person-to-person customer service. Therefore, the importance of making a positive first impression can't be understated as customer service interaction such as resolving a bill or seeking in-network providers is often the first direct contact that members have with their insurer.
Compassionate and Knowledgeable Support Staff is Critical 
Despite the proliferation of digital options, contacting health plans by phone remains highly popular, which emphasizes the importance of having a well-trained, compassionate contact center workforce. As members value speaking with a representative and knowing that their issue is being actively addressed, it's critical for health plan support staff to be highly knowledgeable about member benefits such as physician-provided services, inpatient and outpatient care, and prescription drug coverage.
By proactively educating members about the benefits and services that are available to them, health plans can nurture trust, foster loyalty, and make members feel that they are being cared for. This reinforces the critical role that empowered and knowledgeable representatives play when it comes to how a health insurance company's reputation and dependability is perceived by members.
Address Pain Points and Measure Support Metrics
When it comes to assessing and improving the healthcare consumer experience, health plans should also continually address member pain points that include long wait times when contacting support centers, prolonged issue resolution, and language barriers. As more than 21% of people in the U.S. speak a language other than English at home, it's critical that health insurance phone support includes multilanguage capabilities to provide equitable customer service to all members.
Also, while communication by phone continues to flourish, health plans can further improve the member experience by identifying and utilizing a member's preferred communication channel. As some individuals prefer receiving and replying to notifications via chat or email, which in some cases are driven by negative perceptions related to phone support, it's important to engage members using their preferred channel.
To improve services and address suboptimal member experiences, health plans should continually measure the metrics of their customer support systems and establish service level agreements to benchmark performance against other plans and industries. Doing so will help drive better healthcare consumer experiences, save time, and reduce costs.
By analyzing the member experience, health plans can get a strategic look into their own support systems to determine ways to enhance member satisfaction, trust, and loyalty. As members continue to place value on a balanced combination of human and digital interactions when managing their health and wellbeing, they will also expect better experiences delivered in their preferred channels.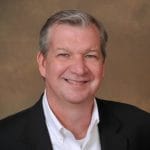 Bo Young is VP CX Analytics at Carenet Health.