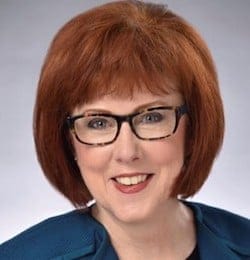 By Rosemary Kennedy, PhD, RN, Chief Health Informatics Officer for Connect America
Picture this: a lonely senior adult patient, stuck inside their home for months on end, worried and scared of the outside world while slowly losing touch with their respective social circles. They press a button and, within seconds, hear a human voice, who comforts them.
Enter: Remote Patient Monitoring (RPM) and Personal Emergency Services (PERS).
The adverse effects of COVID-19 as a disease have been well-documented but the widespread social isolation and loneliness caused by the pandemic continue to reverberate.
Due to the heightened risk of contracting the airborne illness, senior adult patients have largely been unable to leave their homes over the past 18 months. While this decision was made to avoid contracting the disease, there are numerous negative behavioral effects of quarantining that have been felt by many seniors.
An AARP survey released in August 2020 found that 61% of respondents aged 50 years or older reported experiencing social isolation since the pandemic began.
Research published in Frontiers in Psychology in September 2020 indicated that social isolation manifests differently in each patient, generated by personal factors such as chronic health conditions, disabilities, and poverty limiting meaningful interactions. The pandemic has also exacerbated the social isolation issue as more services and interactions moved online and were especially intensified for those living in rural areas.
This loneliness has wide-ranging implications for a senior adult or vulnerable patient's health. As noted by a Health Affairs article, senior adult patients who were socially isolated during the pandemic experienced everything from deteriorating mental health conditions to an increase in substance abuse and domestic violence. 
Additionally, social isolation has been demonstrated to be as dangerous to health as smoking 15 cigarettes per day, according to a JAMA study published in December 2020, and is worthy of being considered a public health priority.
While many note that reaching socially isolated senior adults is a pressing task for healthcare organizations, it's also a complicated dilemma to resolve. There is a significant lack of time available as part of routine care to screen for and discuss social isolation during clinic visits. Even if a patient is identified as being socially isolated, what is a hospital or health system to do then?
This is where connected health technology can play a critical role in addressing social isolation and its impact on a patient's social determinants of health (SDOH). Emerging technologies and innovative care delivery models offer potential remedies for seniors and at-risk populations confined to their homes.
One solution is an application that addresses social isolation and loneliness by creating mobile-based connectivity with family and friends while also building out a daily routine filled with desired functions such as access to news, music, and conversations with friends. The intent is to create a virtual social platform that easily integrates into a senior's lifestyle; seamlessly engaging them with family, friends, and the community, all from the comfort of their home.
By providing necessary goods and services, whether that is food, medication, or even just a check-in call on the phone, connected health technology makes the world less distant for senior adult and vulnerable patients. These are not mere accessories to a person's care status but rather factors that have a meaningful impact on their overall wellbeing.
New home healthcare technologies, namely PERS and RPM, are taking the pressure off the healthcare delivery model to provide costly, labor-intensive care in hospitals and doctor's offices.
PERS and RPM reduce the pressure for providers through the early detection of social isolation issues, early detection of deterioration, monitoring of vital signs, and patient-reported symptoms. When a patient is suffering from social isolation, a signal call through PERS is responded with a human voice. Similarly, through a constant connection with patients, RPM can keep them engaged, thus helping to avoid feelings of isolation.
These are critical developments considering that an AARP study released in 2017 estimated that social isolation and loneliness cost Medicare $6.7 billion annually.
Unaddressed loneliness for at-risk patients directly ties into SDOH and wellbeing initiatives that provider organizations have been acutely focused on since the outbreak began. Social isolation and loneliness are important yet neglected SDOH of the health of senior adult patients, according to the World Health Organization.
If social isolation is not caught near the onset, it can lead to the further deterioration of a patient's physical and mental health, increasing the likelihood of visits to the emergency room or inpatient admission to the hospital.
There's a positive connection between social interaction through PERS or RPM and the well-being of the elderly and vulnerable. As humans, we strive to connect and engage with each other – we need each other, even more so as we age. Early interventions through connected health applications are an effective method for reducing costs and helping individuals live at home with dignity and safety while supporting holistic, value-based care.
These applications also serve another important role: mending the fence of distrust between patients and medical institutions. Some patients, namely those in communities of color, have a mistrust of healthcare providers and medical institutions that was only worsened during the pandemic, according to a JAMA study releasedin May. By connecting seniors with their providers, who are a primary point of contact and can meet them on the level, we can improve their overall experience and satisfaction.
Additionally, connecting seniors of color with their providers can help build trust by improving patient-provider relationships, ameliorating medical mistrust among Black Americans, and treating patients as experts.
The pandemic prompted all healthcare organizations to look for innovative ways to solve unfathomable challenges. While the world may seem small due to widespread interconnectivity and the ubiquity of the Internet, we need to make sure that we don't leave behind the most vulnerable among us. Homebound senior adults cut off from society through no fault of their own shouldn't suffer any more than they already have.
Now, this vulnerable patient population can press a button and within seconds, hear a human voice that comforts them. RPM enables early detection of the impact of social isolation and can potentially reduce unnecessary visits to the ED for patients.
We don't know when the pandemic will end, but we do know that technology will continue to advance and aid in efforts to combat social isolation. By utilizing PERS and RPM, we can change the dynamic of living and receiving care at home. Patients will no longer be confined to their homes but rather empowered with their care options in a place that is familiar and comfortable.
The Editorial Team at Healthcare Business Today is made up of skilled healthcare writers and experts, led by our managing editor, Daniel Casciato, who has over 25 years of experience in healthcare writing. Since 1998, we have produced compelling and informative content for numerous publications, establishing ourselves as a trusted resource for health and wellness information. We offer readers access to fresh health, medicine, science, and technology developments and the latest in patient news, emphasizing how these developments affect our lives.