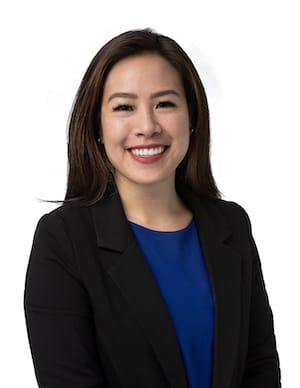 Kleiman Evangelista Eye Centers of Texas recently announced that Diana Tran, O.D. has joined the medical ophthalmic practice. The new hires bolster Kleiman Evangelista's highly skilled team of ophthalmologists and optometrists serving patients across the Dallas-Fort Worth metroplex.
"Dr. Tran is an excellent addition to our talented team of physicians," said Nadia Virani, O.D., director of operations for Kleiman Evangelista. "Their experience and specializations strengthen our eye care service offerings and help us continue to provide high-quality service and personalized care to patients."
Dr. Tran previously worked at a private practice before joining Kleiman Evangelista. She specializes in ocular diseases and post-operative care. Dr. Tran is an active member of the Texas Optometric Association and American Optometric Association. She graduated from the University of Houston with a Bachelor of Science in Kinesiology. Dr. Tran holds a Doctorate in Optometry from The University of Houston College of Optometry. She completed a student fellowship at the American Academy of Optometry. She also completed an externship at Northeastern State University Oklahoma College of Optometry in Tahlequah, Okla., and the Southeast Louisiana Veterans Health Care System in New Orleans. Dr. Tran is a native of Arlington, Texas, and she is fluent in Vietnamese.
Kleiman Evangelista is a specialized medical ophthalmic practice that is committed to delivering excellent surgical eye procedure outcomes, top patient satisfaction and care, and embracing the most advanced technology for superior diagnostic and surgical options. The practice provides a breadth of services, including multiple vision correction procedures, to help patients with cataracts, retinal issues, glaucoma, astigmatism, refractive errors, and general vision and eye health issues. Kleiman Evangelista has served the Dallas-Fort Worth metroplex for nearly 40 years.
For more information about Kleiman Evangelista, please visit: KEEyeCenters.com.
Healthcare Business Today is a leading online publication that covers the business of healthcare. Our stories are written from those who are entrenched in this field and helping to shape the future of this industry. Healthcare Business Today offers readers access to fresh developments in health, medicine, science, and technology as well as the latest in patient news, with an emphasis on how these developments affect our lives.