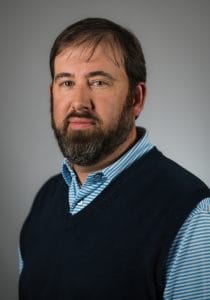 By Dana Fox
While integrated retail pharmacies have traditionally presented tremendous value to hospitals for which they're financially viable, that financial threshold has, up until recently, been challenging to meet. In the wake of the Affordable Care Act, however, as financial performance is increasingly tied to health outcomes, the value proposition around retail pharmacy has changed. Health executives are re-running the numbers, and asking themselves, "Could this work for my hospital?" The answer is a familiar one: it depends. But, understanding the benefits of integrated retail pharmacies – which have taken on increased significance in today's healthcare environment – is a great first step. For example, hospitals that open a retail pharmacy may:
Realize greater care continuity: Integrated retail pharmacies grant care teams access to a greater piece of patients' electronic health records. With these critical insights, physicians and nurses may make better prescribing decisions, reducing the risk of costly hospital readmissions or medical errors. 
Improve medication adherence: In the U.S., insufficient medication adherence drives 11 percent of hospital readmissions and costs nearly $100 billion annually (NCBI). Leveraging onsite pharmacies, hospitals may prevent these potential costs by counseling patients on correct medication use and making sure they fill their medications before they leave the hospital.
Boost patient satisfaction: Retail pharmacies also offer hospitals the opportunity to boost patient satisfaction – now directly tied to hospital reimbursement – through added convenience and more customized service. For example, pharmacists may implement pre-discharge Meds to Beds programs, or pre-fill prescriptions for patients with recurring appointments at the hospital.
Capture additional revenue: After receiving a prescription at a hospital, not only is it inconvenient for patients to fill their prescriptions offsite, it also represents a missed opportunity for revenue. While experts suggest profit margins for integrated retail pharmacies are small (3-5 percent), with time and scale, there are opportunities for incremental growth.
Offer specialty drugs: Hospitals may offer specialty drugs to capitalize on revenue opportunities, while maximizing patient value. Despite being used by only 1-2 percent of the population, specialty medications accounted for 37 percent of U.S. drug spend in 2015 (

Express Scripts

). Traditionally offered by mail-order pharmacies, they make great additions to hospital inventories.
While the many benefits of retail pharmacies may make them more financially viable than ever before, they're not for everyone. Hospitals of all sizes should conduct careful business analysis – if possible, with the consultation of third-party experts – to determine whether this strategy makes sense for their hospital. Initial questions may include:
What are my goals? Some hospitals require profitability from their retail pharmacies, while others find the benefit to patient satisfaction and outcomes is so significant they're willing to operate at a loss. Both models can be successful, but it's very important hospital leaders are clear on their goals going in to justify the time and expense associated with launching a retail pharmacy.
Do I qualify for the 340B program? The advent of the 340B program – implemented by the federal government in 1992 to offer steep drug discounts to covered entities, hospitals, and clinics that treat low-income and uninsured patients – has helped mitigate the financial impact of high volumes of patients who can't afford their medical treatment once administered. Hospitals should carefully review ever-changing eligibility criteria to determine whether they may qualify. 
Do I have enough volume? It takes considerable volume to make a retail pharmacy turn a profit, or else to minimize the impact to hospitals' bottom lines. Smaller hospitals may find they simply don't have enough orders to justify a retail pharmacy, or won't be able to weather the storm of patients who favor offsite pharmacies in between hospital visits. Regardless, hospitals must consider their goals and the volume it will take to achieve them.

   

Do you have the expertise? Even if a hospital has a smooth-running inpatient pharmacy with a strong clinical program, leaders must realize it takes a distinct set of skills and expertise to successfully launch and operate a retail version. Engaging new interdisciplinary teams of lawyers, insurers, designers, and more will cost money – as will the fixed assets needed to keep the pharmacy open post launch. Executives should be sure they're realistic about the talent they have and still need to be successful.
Is there another way? Executives who answered the above questions with a resounding "no" needn't lose hope. There are several other options – beyond a full-fledged retail pharmacy – which may enable them to achieve similar benefits. For example, some smaller hospitals have pulled together resources to launch a "shared" retail pharmacy. Others have rented out space to, and negotiated a collaborative relationship with, an independent or chain pharmacy.
Dana Fox serves as program development manager at CompleteRx, a pharmacy management company. In his role, Dana overseas the enhancement of current solutions and the launch of new services – such as onsite pharmacy implementation – to meet the needs of hospitals and pharmacists across the country. 
Healthcare Business Today is a leading online publication that covers the business of healthcare. Our stories are written from those who are entrenched in this field and helping to shape the future of this industry. Healthcare Business Today offers readers access to fresh developments in health, medicine, science, and technology as well as the latest in patient news, with an emphasis on how these developments affect our lives.