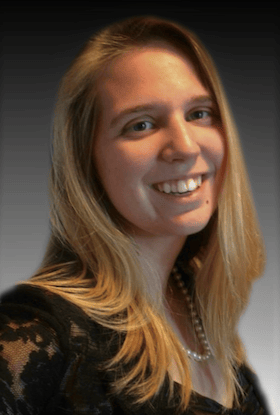 Each year millions of dollars and copious amounts of time are invested in healthcare education.
Nurses, doctors and specialists are required to renew their annual certifications.
Many hospitals and healthcare organizations need to train their employees on quality and safety procedures and protocols.
More than 220,000 nurses are projected to enter the American nursing workforce by 2029, all of whom will need to be onboarded at the start of their careers.
Onboarding, ongoing regulatory training, and competency development, are among the top expenses for healthcare organizations. The time and money invested in these educational initiatives can be reduced when more efficient systems are adopted. Consequently, healthcare providers' time can be spent on patient care, and those saved resources can be put toward other important organizational strategies .
Additionally, studies show that a happier workforce is more efficient and effective and ultimately generates better patient outcomes resulting in happier patients. The impact? A healthier bottom line.
Overall, investments into better learning initiatives are investments into the healthcare organization as a whole. Here, we'll walk through how an effective healthcare education program can improve competence and confidence, ultimately impacting patient care.
Better Employee Development = High-Level Competency + Happier Workforce, Better Bottom Line
The healthcare industry is facing major workforce issues. Staff turnover, burnout, and shortages are all pressing problems facing modern healthcare organizations. Considering that 55% of RNs reported feeling burnout at least weekly, healthcare leaders need to support their workforce by providing the tools needed to be engaged and successful—or face the financial fallout of high turnover.
A quality learning program should not only reduce patient seat time through personalized learning plans; but also improve clinical proficiency with preferred skills practice intervals and achieve compliance with innovative tools for healthcare leaders and managers. Which means,, a learning platform is key when considering the delivery of the courses as well as the different generations that are consuming the learning. This can be seen in the example of the American Red Cross Resuscitation Suite™, which in a case study with Hilo Medical Center proved to be a "game changer" for the facility's experienced nurses, who reduced their average time spent in resuscitation training from eight hours to two, and new nurses alike, who could learn at their own pace and learn fundamental lifesaving skills at a granular level.
This training program uses interactive manikins that provide live feedback to trainees on the quality and accuracy of their compressions. At Hilo, instructors leading resuscitation training courses using this technology have reported that the objective, live feedback from the manikins enables nurses to move quickly beyond defensiveness about their performance to a level of skill mastery. Another healthcare center that upgraded its resuscitation training program to this suite reported an estimated $1 million in savings.
Effective training programs like this can help organizations save time and money, develop high-performing teams, and ease the burden of program management by deploying proven science in new, innovative ways through a learning management system. Solutions like these are optimal for healthcare leaders who are open to considering a smarter, more flexible choice for high-quality education and looking for ways to reduce seat time and cut hard costs. They also offer considerable benefit to leaders who are frustrated with the continual rise of education costs that are not accompanied by improved patient outcomes.
It is only becoming more critical for employers to meet their workers where they are. A 2022 study shows that 65% of surveyed nurses preferred to complete their BLS didactic training online. Considering the macro trend toward virtual learning environments, ongoing training and education as well as a cloud-based learning system that manages this education needs to be a frictionless experience for healthcare workers.
Each year, healthcare practitioners nationwide are required to get recertified in key clinical competencies and federal, state, and accrediting body requirements—regardless of age or experience. With this in mind, training programs are servicing different generations and different skill sets. It's imperative that these programs are flexible and inclusive of everyone involved. Busy providers need personalized learning plans that allow each individual to move at their own pace and focus on their individual areas of growth. A learning management system that allows for easy tracking, reporting and managing of all employees' learning paths is key to a successful and seamless program.
Better Patient Care
The benefits of better training also translate to patient outcomes. Again, taking the example of resuscitation training, the domino effect of better education leading to better healthcare outcomes can be seen. Over 200,000 cardiac arrests happen in American hospitals every year and nearly three-quarters of those are fatal, but they do not need to be. When healthcare organizations and hospitals choose to train to a higher resuscitation standard, the impact can be seen materially. By improving competency and staff readiness with the latest, most cost-effective advancements in educational technology and innovation, more lives can be saved.
Healthier Bottom Lines
From a business perspective alone, there are five clear benefits to investing in higher-quality training programs:
Adaptive Learning

Adaptive learning allows organizations to match training to every learner individually, whether a 20+ year caregiver or a new nurse fresh out of school. 


Science-Based Content
Top training programs are fueled by guidelines set by regulatory bodies, whose authority stems from transparent evaluation and consensus summary of scientific data.

Learning Interval Flexibility
The science behind training indicates that more practice is necessary and that the decay of skill is real, making frequent training necessary. But with interval technology, additional practice does not have to cost more.

Robust Tools That Support Operationalization 
Programs initiated through a learning management system should allow leaders to manage their teams to appropriately identify where there are gaps, finding those needing more help and further assignments, as well as those falling short in terms of preparation. 

Money Savings
Effective programs save money not only in terms of operational expenses but also on capital expenses. This includes diminished time spent in training, which ensures more staff time devoted to care. 
When providers are happy, their organization's bottom line can tell: the cost of turnover can be massively reduced when employee retention rates are high. When they are not, it can have a profound impact on hospital margins. According to a survey by NSI, the average cost of turnover for a bedside registered nurse is $46,100. It predicts that the average hospital loses between $5.2M and $9M annually to turnover costs alone.
Proper training and certification standards are mandatory throughout the healthcare industry; however, they do not need to be a pain point. For many reasons—better patient care, happier staff, and benefit to the bottom line—it is imperative for healthcare leaders to provide their team with the tools they need to feel confident and competent in providing lifesaving care, using healthcare education as an opportunity to engage and energize their team.
About Kristin Hackett
As the Director of Product Management, Learning and Performance at HealthStream, Kristin Hackett believes in reimagining the future of learning by focusing on the individual's needs. She focuses on continuous learning and creating to develop cutting-edge technology that helps solve the biggest problems facing professionals of all disciplines. Kristin works to deliver on HealthStream's vision to improve patient outcomes through the development of healthcare organizations'​ greatest asset: their people.
About HealthStream
HealthStream, Inc. (NASDAQ: HSTM) provides workforce and provider solutions for healthcare organizations in the United States. It operates through two segments, Workforce Solutions and Provider Solutions. The company offers workforce solutions, including software-as-a-service (SaaS) based services and subscription-based solutions, to meet the range of its clinical development, talent management, training, education, certification, scheduling, competency assessment, performance appraisal and other needs, as well as implementation and account management services. This August, the company announced that its American Red Cross Resuscitation Suite™ has officially conferred one million life support certifications to healthcare providers across the country.