More people are seeking out plastic surgery procedures than ever before – in fact, plastic surgery procedures have increased by 54% since the pandemic, and non-surgical procedures have increased by 44%.
CareCredit's recent "Path to Care" study found cosmetic patients tend to do extensive research before making a purchase. On average, cosmetic care decisions take 127 days and can involve up to eight stages, an increase compared to 7.5 steps in 2018 and 6.3 steps in 2016. At various points in their decision-making process, consumers may research procedures, products, providers, and payment options; visit provider offices; consult with family and friends; contact their insurance company; and consider their personal finances.
The expense associated with cosmetic procedures can play an important role in a patient's decision. The study revealed that cost considerations hold significant weight among cosmetic patients during this process, with 61% of cosmetic patients researching the expenses associated with treatments before making a decision, and many individuals opting to forgo cosmetic procedures entirely if they determine the costs outside of their budget.
As cosmetic procedures are typically elective and not deemed medically necessary, health insurance seldom covers them, causing many to shelve their aspirations due to financial constraints. In fact, the study revealed that 27% of CareCredit cardholders and 54% of non-cardholders would likely postpone a procedure if insurance didn't cover it.
So, how can providers help patients overcome cost-related obstacles?
How to Overcome Affordability Barriers
Providers can adopt a transparent approach to pricing and offering financing solutions – and, importantly, position this information clearly during a patient's initial research process, which we know is extensive.
Here are five easy ways to provide the information patients are looking for as they research your practice online:
Include key location, contact and treatment information on your website.
Engage with consumers on your social media pages.
Post your practice listing on insurance company websites.
Monitor rating/review sites and respond appropriately.
Focus on strong search engine optimization.
Cosmetic patients seek value, affordability, and results. Don't underestimate the importance of offering financing options throughout their decision-making process. According to the Path to Care study, more than 70% of patients see the value in financing healthcare costs and prefer providers that offer financing options for their cosmetic care. Providers can retain patients and attract new ones by offering financing solutions that make elective procedures more accessible. Overall, patients appreciate transparency in offerings and pricing and flexibility in payment options, all contributing to the type of positive overall experience that generates long-term loyalty.
Patients have several options to secure financing for their desired cosmetic enhancements. One such avenue is a Health Savings Account (HSA), designed specifically for individuals enrolled in high-deductible health plans. HSAs offer the advantage of pre-tax savings, allowing individuals to allocate funds exclusively for healthcare expenses. Another option is a Flexible Spending Account (FSA), which provides tax advantages for saving towards various health-related costs, such as copays, deductibles, and prescription medications. For those seeking a more conventional approach, a standard savings account is a valuable resource for setting aside money to cover expenses that may not be covered by insurance, providing a straightforward and accessible means of financing cosmetic enhancements.
The Need for Financing Solutions
In order to appeal to cost-conscious cosmetic patients, it is essential to adopt a strategic approach that seamlessly blends affordability with quality and safety. There are four key strategies worth considering for implementation. First, providing a range of diverse treatment options can cater to individuals with varying budgets, ensuring that cosmetic procedures remain accessible. Second, offering package discounts by bundling multiple procedures together can incentivize patients to choose comprehensive treatment plans while enjoying cost savings. Additionally, highlighting the long-term benefits of cosmetic treatments through educational content can empower patients to make informed decisions. Lastly, forging partnerships with financing companies can enhance accessibility to cosmetic enhancements by providing flexible payment options while also reducing administrative burdens for both patients and providers. These strategies collectively pave the way for a well-rounded approach to attract budget-conscious cosmetic patients.
Providers can also extend consumer financing alternatives, such as health and wellness credit cards, to help mitigate out-of-pocket expenditures. Whether it is plastic and reconstructive surgery, medical aesthetic treatments or dermatological care, cardholders can leverage promotional financing to structure monthly payments, empowering them to incorporate their desired care into their budget over time. This approach renders even high-cost procedures considerably more accessible. By offering this type of support, you empower patients to make informed decisions about their cosmetic procedures and increase the likelihood that they can move forward with care.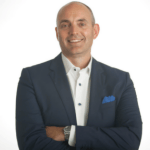 Greg Pierce brings 30+ years of experience in financial services to his role as Senior Vice President & General Manager, Specialty for Synchrony's Health & Wellness business, including Synchrony's CareCredit credit card and recent Allegro Credit acquisition. In his role, Greg oversees multiple healthcare industries including the Hearing market.