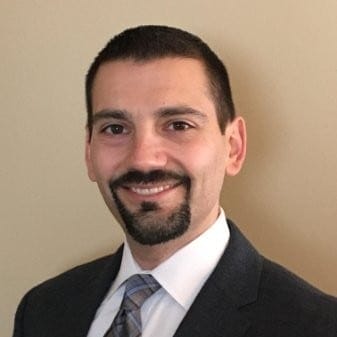 By Dave Halpert
After the 2020 election, we predicted trends to expect in Value-Based Care. Our forecasts have proven true. The Biden Administration's first Physician Fee Schedule and Quality Payment Program (QPP) Proposed Rule recognizes the challenges posed by a significant health equity gap and a lack of transparent data for healthcare consumers.
Resulting proposals signal that organizations should prepare for massive updates to quality measurement and reimbursement in 2023, while simultaneously addressing cost measurement in 2022.
Here are the seven things you need to know:
1. ACOs may continue reporting on a Medicare-only patient sample, but only long enough to transition.
CMS bowed to pressure from ACOs and postponed its abandonment of Web Interface reporting in 2022. ACOs maintained that reporting on the entire population (not just Medicare) was not feasible.
In 2023, ACOs may choose Web Interface reporting, but must also report one all-payer measure. This is significant, as even one all-payer measure requires the infrastructure to collect and aggregate data from disparate sources.
We've reviewed ACO data challenges and addressed concerns for ACO data aggregation efforts. Whether regulated or demanded by competition, ACOs will need to aggregate data to survive.
2. MVPs are delayed, but better defined.
Medicare Value Pathways (MVPs) are conceptually straightforward (a coordinated, rather than siloed quality effort), but details were scarce. CMS has filled in some blanks, but more specification is needed, and the seven proposed MVPs will be delayed until 2023.
For multispecialty groups reporting MVPs, CMS introduced the concept of "subgroup" reporting. It will be mandatory in 2025, and by 2027, MVPs may replace "Traditional" MIPS. Qualified Registries will be able to support MVPs.
With mandatory MVPs and MVP Subgroup reporting on the horizon, practices should begin identifying and addressing the inevitable operational and workflow challenges.
3. Traditional MIPS Quality reporting gets tough.
CMS has stated their goal of getting providers out of "Traditional" MIPS and into MVPs or APMs. These proposals will certainly drive some organizations that way, as they would make the program much more challenging.
By statute, the minimum "safe" score must be derived from a prior period's final scores. CMS proposed the 2017 mean of 75 for 2022 performance—a 15-point increase from 2021.
Proposed changes will make it harder to earn high marks in Quality. Even if an entity is consistently performing well and reporting the same measures, it will be harder to earn the same score.
The maximum penalty remains 9 percent, funding incentive payments for high performers. Increased complexity and fewer point-earning measures means that organizations need a trusted, knowledgeable partner to avoid falling into a MIPS Quality Reporting trap.
4. Greater focus on Cost.
By law, Quality and Cost scores must be equally weighted in 2022. With each accounting for 30 percent, commensurate efforts should be directed to Cost and Quality.
CMS is retaining its two global measures and 18 specific episode measures, and is proposing two new procedural episodes and three condition-based episodes, each attributable to individual clinicians.
The challenge in 2022 is that Cost details will be absent from 2020 Feedback Reports, and 2021 feedback will not be available until the summer of 2022. Although Cost will be more important in 2022 than any prior year, physician groups will be flying blind unless they significantly invest in analysis on episodes of care, understand how they compare to others, and take steps to improve.
5. A push for improved data exchange and measurement.
The Proposal upholds CMS's desire to enhance quality measurement, including an RFI for implementing Digital Quality Measures through Fast Healthcare Interoperability Resources (FHIR) by 2025. This is significant, as a Digital Quality Measure (dQM) is NOT the same as an Electronic Clinical Quality Measure (eCQM).
The gradual abandonment of eCQMs illustrates CMS's goal of integrating patient-reported outcomes and patient-generated health data (like wearables) into quality measures. Organizations used to saying "our EHR handles the quality reporting" should take note—that strategy is on its way out.
6. The pandemic's impact on program rules.
As COVID-19 spread, the demand for telehealth exploded. As clinics resume in-person visits, continued reimbursement for telehealth services is in question. For now, CMS is allowing dozens of telehealth codes to remain "in play" through the end of 2023, with emphasis on access to mental health services.
On a smaller scale, CMS proposes COVID-19-related updates to the Quality, Promoting Interoperability and Improvement Activity components of MIPS .
7. CMS needs your help defining health equity strategies.
As we have described, a gap in health equity leads to a vast discrepancy in healthcare outcomes. The theme of health equity runs through the Proposed Rule, from pushing ACOs to report quality on all patients to encouraging providers who treat vulnerable populations to participate in Alternate Payment Models.
With these concerns in mind, CMS has issued a Request for Information (RFI) on how to close the health equity gap. To provide feedback on the RFI or Proposed Rule, visit http://www.regulations.gov before September 13, 2021 and refer to file code CMS-1751-P.
Dave Halpert is Chief of the Client Team at Roji Health Intelligence, a Clinical Data Registry that provides solutions for providers to successfully participate in Value-Based payment models.
The Editorial Team at Healthcare Business Today is made up of skilled healthcare writers and experts, led by our managing editor, Daniel Casciato, who has over 25 years of experience in healthcare writing. Since 1998, we have produced compelling and informative content for numerous publications, establishing ourselves as a trusted resource for health and wellness information. We offer readers access to fresh health, medicine, science, and technology developments and the latest in patient news, emphasizing how these developments affect our lives.