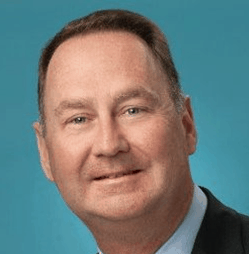 Growing shortages of healthcare workers have reached crisis proportions, making the need for new approaches to workforce optimization and talent acquisition one of the most important issues facing healthcare providers today.
Several factors are fueling the shortage, most notably the growing numbers of older Americans, who use more healthcare services. People over 65 experience three times more hospital days and people over 75 four times more than the general population, according to the Centers for Disease Control.  The ranks of the elderly will continue to swell, according to the U.S. Census Bureau, which shows the senior population growing from 46 million in 2014 to about 72 million by 2030 and to nearly 90 million by 2050. 
For the healthcare industry, this means rapidly escalating demand for patient care services and the need for more workers to provide them. Along with other drivers of demand, including the improving economy and overall jobs growth, the situation has produced a virtual talent acquisition war, with a widening gap between healthcare job openings and job hires. In February, healthcare job openings reached a historic high at more than 1 million, while job hires were only about half that amount, according to the U.S. Bureau of Labor Statistics.
These challenges are prompting many providers to turn to healthcare workforce experts, who have specialized knowledge, resources and large-scale capacity for managed services for temporary and permanent staff along with talent recruitment expertise. In considering this approach, a new holistic model, known in the industry as a second-generation or "hybrid" Managed Services Program (MSP) has emerged that offers recruitment, hiring and management services for contingent and permanent labor along with other workforce solutions.
Single Point of Contact for Solving Workforce Challenges
MSPs have been used in the technology industry for years, but only arrived in healthcare in the last decade. Healthcare providers have tapped MSPs to support the management of staffing vendors that supply their temporary workers. Healthcare MSPs have grown in popularity as healthcare organizations have enjoyed the efficiencies and cost savings of having a single point of contact for solving workforce challenges.
Recently, as healthcare talent acquisition has hit new heights of complexity, MSP providers have stepped up to offer a wider array of services, creating the so-called second-generation MSP.
Second-generation MSPs go beyond managing contingent staffing vendors and provide strategic solutions for recruiting, hiring and managing all types of healthcare workers, including both contingent and permanent staff. A quality second-generation MSP can serve as a single point of contact for any and all of an organization's workforce challenges, thereby streamlining processes and creating various cost-savings. This is significant considering that labor is the single largest expense for healthcare organizations, representing about 54 percent of total operating revenue on average, according to a 2016 report by Fitch Ratings.
The MSP for Present and Future
In selecting a provider, healthcare organizations should seek an expert team that understands that clients need help planning as well as managing their workforce to optimize staff use and improve cost efficiencies.
Some key abilities to look for include:
Provision of the most up-to-date candidate sourcing strategies, particularly the use of digital tools such as social media, mobile platforms, search engines and websites as well as customized metrics that align to the goals of the organization. These strategies should include access to a large national database for accessing top quality healthcare professionals for hire.

State-of-the-art automation of processes such as time-keeping, billing and credentialing. This capability, which includes comprehensive candidate vetting to ensure up-to-date licenses and certifications, frees internal staff from time-consuming evaluation procedures and mitigates risks associated with worker misclassification. 
Predictive analytics technology that

enables

accurate forecasting of patient demand and staffing needs several months in advance. This capability allows healthcare organizations to ensure they have the right staff in the right place at the right time.

 

It also saves on labor costs and improves staff satisfaction by eliminating scheduling confusion, reducing overtime and bonus pay and helps providers ensure an optimal balance of contingent and permanent staffing.
Recruitment capabilities covering a broad range of healthcare staff, both clinical such as nurses, physicians, allied health professionals, etc. and nonclinical personnel, such as IT, executives, support jobs and other positions.
Workforce optimization and continuous improvement strategies, such as spend analysis to maximize workforce investment. In addition, the MSP services should include access to analytics and industry best practices to help with decision making

. 
Second-generation MSPs may soon become well-known to healthcare providers who want a strategic partnership to help them solve a wide variety of workforce challenges, while freeing up staff to focus their energies and resources on maintaining excellence in patient care.
Dan White is President of Strategic Workforce Solutions for AMN Healthcare.