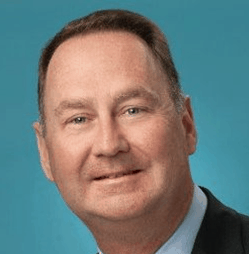 An aging populace and other factors are pushing the demand for healthcare services – and consequently the need for more nurses, physicians, allied and other healthcare professionals — to new heights.  At the same time, a supply-constrained labor market isn't keeping pace, leaving the healthcare industry facing an acute workforce shortage.
No one knows this better than talent acquisition officers, who struggle to fill openings with high-quality candidates in the most competitive healthcare jobs market to date.
Several issues are driving this trend, most notably the swelling ranks of aging Baby Boomers who traditionally need more medical services.  In fact, people who are 65+ experience three times as many hospital days compared to the general public, while people 75+[1] require up to four times more.  Meanwhile, nurses and other clinicians are getting older too, with a wave of retirements expected in the next few years.[2]  In addition, the millions of new patients have been added over the last three years, which further fuels the need for more healthcare workers.
Federal statistics illustrate the extent of the labor shortage. In 2014, the U.S. Bureau of Labor Statistics reported the gap between healthcare job openings and job hires running at 30 percent. By 2016, that had risen to 50 percent.
Overall, the gap of unfilled jobs in healthcare stands at an all-time high, and has escalated the so-called war for talent in the healthcare industry to unprecedented levels.
In the face of these challenges, many healthcare organizations are turning to a method that other industries have used for many years – Recruitment Partnerships.
What are Recruitment Partnerships?
A Recruitment Partnership is an integrated talent model which allows organizations to augment their recruiting team with the help of outside experts. Also known as recruitment process outsourcing, or RPO, a Recruitment Partnership brings a combination of clinical expertise, personalized service and management know-how to help healthcare providers succeed in hiring the best talent in the most cost-effective and efficient manner.
In selecting a recruitment partner, healthcare organizations should look for experts who can deliver a robust candidate database, advanced sourcing techniques, digital recruitment strategies and technologies, and compliance expertise to properly vet candidate backgrounds, experience and credentials.
A good Recruitment Partnership team closely partners with a healthcare organization's HR department.  This means learning about the organization's internal recruiting programs and processes, understanding its capabilities, and ultimately helping it accomplish its goals. The alignment between internal and external teams must be so seamless that job candidates are never aware that they're interfacing with an external recruiter.
Recruitment Partnership benefits
Worsening labor shortages are increasing the costs and operational complexity for healthcare providers, resulting in increased time-to-fill vacancies and other problems. Cost-per-hire is a constant struggle in the healthcare industry, aggravated by stubborn vacancy rates and by the increasing struggle to find candidates who match an organization's quality demands and cultural character. Unfilled positions can impact productivity and add to revenue loss; bad hires can lead to rising turnover costs, team-member dissatisfaction and productivity loss.
An effective Recruitment Partnership team can help healthcare providers solve these issues by implementing a state-of-the recruitment program that can improve hiring efficiency, control costs and help healthcare organizations create the workforce solutions needed to succeed in the long term.
Key to a Recruitment Partnership's benefits is reducing the number of days it takes to fill a position, known as time-to-hire, which has been exacerbated by the high rate of healthcare job openings.  For example, in 2015, the average time-to-fill an RN vacancy was 82 days, with a range of 54 to 109 days, depending on the specialty.[3]  Many nursing jobs, especially in rural markets, rely on relocating hires, which can extend start dates even further.
By reducing the time-to hire, Recruitment Partnerships can save on the lost productivity and other issues that a long position vacancy can cause. Using Recruitment Partnerships can also improve cost efficiencies by providing the most advantageous balance of permanent and temporary staffing.
While lower costs and speed to hire are clear benefits of using a Recruitment Partnership, there are other advantages, too.  A Recruitment Partnership focuses on hiring candidates with the right skills, the right behaviors and the right cultural fit.  Cultural fit is vital because it means that a clinician is more likely to stay with the company, which improves quality of care and employee retention.
In addition, reducing hiring periods can help to relieve quality and patient and employee satisfaction issues that can arise when key nursing and other positions go unfilled for long periods. At a time when patient satisfaction is increasingly being tied to provider reimbursements, hiring the right staff in a timely fashion makes superior talent acquisition more important than ever.
Dan White is President of Strategic Workforce Solutions for AMN Healthcare.
[1] Bernstein AB, Hing E, Moss AJ, Allen KF, Siller AB, Tiggle RB. Health care in America: Trends in utilization. Hyattsville, Maryland: National Center for Health Statistics. 2003.
[2] 2015 Survey of Registered Nurses: Viewpoints on Retirement, Education and Emerging Roles. The Center for the Advancement of Healthcare Professionals, AMN Healthcare. 2015. http://www.amnhealthcare.com/industry-research/survey/2015rnsurvey/
[3] 2016 National Healthcare Retention & RN Staffing Report. NSI Nursing Solutions, Inc., 2016. http://www.nsinursingsolutions.com/Files/assets/library/retention-institute/NationalHealthcareRNRetentionReport2016.pdf