The moments following a car accident are critical. While chaos and confusion can usually cause the parties involved to be unsure of what they should do after the collision, it's important that you remain calm and think carefully of what you should do next lest you make a costly mistake.
Then there are other issues such as trauma and brain injuries that victims of a car accident face following the crash. You should continue reading this to know how to deal with these issues.
Car accidents can happen anywhere and anytime, so it's better to educate and prepare yourself on what are the important steps to take following a car wreck. We hope that you'll never be involved in a car accident, but making sure that you know what to do after a crash will make you prepared for the unexpected. Here are some steps:
Call For Help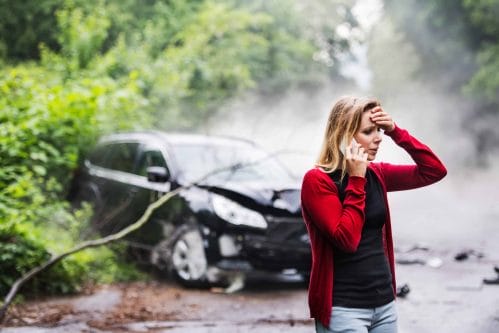 If you or the other party involved is injured, you should immediately call and ask for help. Don't ever think about leaving the scene as it can be a grave offense that can lead to criminal charges. If it's just a minor accident, and there are no apparent injuries, calling for emergency services may not be necessary, but you should still have the local authorities come to the scene.
The police will then make a record of the accident which is important for filing a claim for damages and injuries.
Seek Medical Attention
One of the most important things you need to do after being involved in a car accident is to seek medical attention, especially if both parties suffered apparent injuries. You may think that this is not a good idea as you don't know what's going on, but your life could depend on it. It's better to be safe than sorry. If you're not able to walk or talk right away, you should go for an X-ray. This will help you determine whether or not you have any more serious injuries.
Be sure to stay at the hospital as long as possible and get the proper medical treatment you need to quickly start your recovery process. Remember to let your family know where you're staying if they should need to visit you in the hospital or call for more information regarding your injuries.
Gather Evidence & Document The Accident
The next thing to do is to make a list of all of your injuries and the details about each one. You should also write down the make, model, and color of your vehicle. It's important to have your information on hand so that you can make an accurate claim for your expenses. Having all of the information available will allow you to accurately calculate how much compensation you'll be eligible for when you file a claim.
You should also make sure that the police report is filed correctly. Provide all the names and dates correctly, and give a clear description of what happened, including any injuries both you and the other driver suffered and any damage to your vehicle or property that's the cause of the claim.
Don't Admit Fault
Don't ever admit fault, no matter what the police officer asks you. If you've been drinking, don't say anything to the police even if you believe you're innocent. You don't have to answer their questions. If you do admit to being intoxicated, you must get expert advice from a specialist or an automobile injury accident attorney and then be prepared to explain your actions (especially if they result in arrest).  Failing to do so will only further tarnish your stance with the police and the legal system, and will lead to more trouble for you. 
Call Your Insurance Company
Next is to call your insurance company. Remember to give a detailed description of what happened, including the name of the other driver. Give a detailed description of how you were injured, the circumstances around you that night, and who you believe is to blame for the accident. You may also need to write down the police report and accident number if the police will not release it.
Final Thoughts
The things you do following a car accident can make or break your claim. So, it's important to keep a cool head and try to assess everything that happened. Lastly, don't forget to call a lawyer who's highly experienced in car accident cases. They'll know how to handle your situation and get you the amount of compensation you deserve.