Mental health problems have increased over the years, and many people find it difficult to cope with these challenges. Regular therapy has been a reliable option for some time; however, it is limited, and not everyone can access it. Online counseling was introduced as an alternative to normal therapy, and it has maneuvered around some of the main limitations. These include; Location limitations, scheduling problems, and even the expensive nature of traditional therapy.
Some people find it easier to talk to an online therapist via text or call than going into the therapist's office for sessions. Counseling online has become quite common, and several platforms offering the service have been developed. So, we have identified 5 of the best online therapy options for individuals looking to work through their issues with a licensed professional.
Calmerry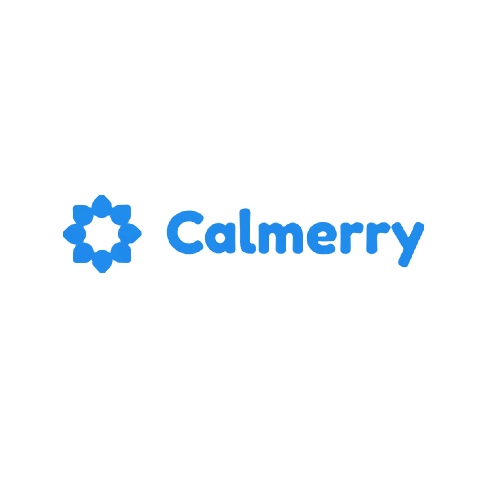 Calmerry is a recent platform that was established by entrepreneurs during the early months of the COIVD pandemic. Their main aim was to help individuals that have been affected by the state of the pandemic emotionally. It has also served to help individuals who could not resume regular therapy due to the pandemic find the assistance they need.
The service offers text and video sessions for individuals and couples alike. Calmerry has a straightforward sign-up process whereby clients can use aliases instead of their real names to maintain their anonymity.
The platform offers a lot of flexibility to clients. First, you get a say on scheduling. Unlike traditional therapy, you schedule sessions according to your availability. Like other online therapy platforms, you can hold your sessions anywhere, whether at home or work. Clients are also allowed to switch their counselors should the need arise.
The platform also offers a relatively cheap solution to therapy. Calmerry has different plans that individuals can choose from, with the basic one starting at $45 weekly. Other plans are higher priced but also come with extra features to enjoy. The site allows payment using major credit cards, for example, American Express, MasterCard, and Discover. However, the site does not permit any payments through insurance or employers.
In terms of customer support, this site offers fast and reliable responses when contacted. Their website is also quite easy to use. Clients are also safe since the platform adheres to the HIPAA guidelines related to therapy.
Talkspace
Talkspace has been around since 2012. The service has had more than a million clients over the years and has created a good reputation as a reliable online counseling service.
Talkspace assists with personal issues including; anxiety, addiction, relationship issues, depression, LGBTQ, grief, and eating disorders. They also offer couples counseling to handle challenges such as; parenting, infidelity, financial issues, chronic health problems, and family matters.
The service offers help to adults as well as minors aged between 13 and 17 years. However, minors require guardian permission in the form of a video message.
Talkspace has various monthly payment plans for its clients, starting with the basic, which costs $260 monthly. The site has a cancel at any time policy for clients. Talkspace is unique in that it allows payment through insurance and employers.
They offer reliable customer support with fast responses. During registration, you're allowed to use an alias. You're also involved in choosing your therapist, whereby you will first talk to a consultation therapist about yourself and what issues you're facing. From there, you're provided with the options of several professionals who are suitable, and then you'll select one.
With Talkspace, you can always pause your subscription and resume it at will. A client also has the freedom to switch their online psychiatrist should the need arise. Talkspace has established a good reputation over the years from the numerous client reviews they have.
Betterhelp
Betterhelp has also thrived as an online therapy platform for years now since its launch in 2013. The platform attracts numerous licensed specialists and currently has over 7800 specialists to provide the assistance individuals need. Their hiring process is rigorous and only allows specialists with a Master's or a doctorate plus experience in the form of at least three years and 2000 hours
Clients have to start by signing up with a nickname if preferred and creating a password for their account. They will then have to complete a brief questionnaire about themselves and their intentions or goals regarding seeking therapy online.
Your questionnaire will determine the therapist you will be pair with. It contains questions about any preferences you have regarding a specialist. After completing your payment, you are matched with a selected professional, and your sessions can start.
The platform allows communication via text, calls, and video calls. Betterhelp is also quite cheap with their prices with their basic plan for clients charging $40 weekly. Payment is done via all the major credit cards. This site does not support paying through insurance. However, they have indicated that clients can apply for financial aid to help with payment.
You can switch your counselor willingly to ensure you are comfortable opening up and addressing your issues. The site's customer support involves you leaving a message for them via email, and they will get back to you shortly. However, responses do not take too long.
Like the other best online therapy platform, it is compliant with HIPAA, which protects the privacy and security of specific health information. Furthermore, their professionals follow the American psychiatric association guidelines.
Amwell
Amwell, or American Well, was founded in 2006 and is a telemedicine service that clients can access 24/7. The service was introduced as an alternative for individuals who have trouble scheduling doctor appointments or people with minor conditions who are unsure whether they need to go into the hospital.
On the side of therapy, the platform offers hundreds of licensed psychiatrists who all have either a doctorate or a master's degree. Their specialists can prescribe medication, which means clients won't have to visit regular therapists for prescriptions. The platform grants a network of licensed mental specialists and clinicians if one needs help with other types of medical issues.
To acquire their services, you first create your free account and include your insurance info to handle the costs where possible. You will proceed to select the type of assistance you need, whether therapy, specialty care, or urgent care. It will then provide a list of professionals near you. You get to choose based on the information they have provided about these specialists.
The service costs about $99 for clients seeing a professional with a master's degree and $110 for individuals with a PH.D. Each session with an online psychologist lasts 45 minutes. Then, their specialists are usually available all week from 7 in the morning to 11 at night.
Amwell also works with various employers and some of the top health plans, and so many clients end up paying a little less than stated. Amwell is completely HIPAA compliant, and hence client information is safe. The site also offers therapy services to teens with the permission of their guardians.
Doctor on Demand
Doctor on demand has been an online platform used to meet medical professionals since 2012. The platform offers access to physicians who are board-certified as well as licensed psychiatrists. To start using the service, you first go through an assessment of your mental health, or you may skip this step and create your account. From there, you choose your online therapist from the list provided.
From there, clients can schedule their sessions and begin their treatment. This will be after making payment. The service costs $129 for 25-minute sessions, 179 dollars for a 50-minute session with a psychologist. Any extra time is charged at $129 per 15 minutes.
The service allows clients to pay via insurance and also works with many employers. Doctor on demand does not have any subscription plans as it is better suited for quick consultations. You can also schedule multiple sessions with a specialist just like the other therapy counseling sites online
The site offers professionals specialized in dealing with challenges like; anxiety, trauma, depression, relationships issues, post-partum, insomnia, panic attacks, fatigue, behavioral therapy, PTSD, and loss. This platform has a rigorous process of selecting their specialists. They also have a quality assurance process to monitor their professionals.
The platform secures client information by having highly encrypted servers and databases. Also, it complies with HIPAA.
Final Thoughts
Deciding to start therapy is a great first step to recovery from whatever you're facing. Choosing the best online therapy platform can be a challenge, and that's why we have narrowed it down to 5 of the best sites out there. However, among these five options, you have to choose based on your preferences.
Some of these services are cheaper, and others possess unique features that you might prefer, for example, payment through insurance. All of these sites have good reputations, and as a client, you have to make a tough call based on what you want.
The Editorial Team at Healthcare Business Today is made up of skilled healthcare writers and experts, led by our managing editor, Daniel Casciato, who has over 25 years of experience in healthcare writing. Since 1998, we have produced compelling and informative content for numerous publications, establishing ourselves as a trusted resource for health and wellness information. We offer readers access to fresh health, medicine, science, and technology developments and the latest in patient news, emphasizing how these developments affect our lives.