Small and mid-sized employers increasingly find themselves between the proverbial rock and hard place when it comes to health plan cost management.
There's no question – and especially in today's labor market – that health benefits are basic table stakes for coming out ahead in the recruitment and retention game. But escalating costs are difficult for employers and employees to manage.
Surveys show employers, for the second straight year, expect median health care costs to jump 7% in 2024 as inflation continues to hit every aspect of healthcare and employers pay the price.
It's left many in search of a silver bullet: solutions to relieve costs without compromising care. One way to achieve that is through a deep exploration of health plan data – not just analytics – but sharpening the focus with clinical informatics.
The required data for getting there, once the area of big business, is increasingly available to smaller employers with at least 300 lives. But they need to get up to speed on the role of clinical informatics and how it can impact a plan's performance.
Clinical informatics: Uncovering the 'why' behind medical conditions
Here's an easy way to understand the difference between healthcare analytics and clinical informatics. Analytics point to costly medical conditions and medication use that can sink a plan. Clinical informatics dig into the root causes of the risk and the future spend if no action is taken.
It takes clinical informatics to reveal underlying risks beyond the initial cost of treating specific conditions. Take ankylosing spondylitis, an inflammatory arthritis affecting large joints and the spine. Actuaries understand the condition's cost and prevalence. But clinicians recognize its potential effects on the heart, kidneys, muscles, and eyes, which can drive up ancillary healthcare costs substantially over time.
On a different front, clinical informatics' medical lens can also be applied to medical procedures to ensure they align with medical policy: Should the procedure be covered? Do exclusions or limitations apply? Is this the right provider and facility to be performing the procedure?
Additionally, clinical informatics and review pharmacy utilization and identify medications that are predatory (i.e., high cost with low clinical value) and/or where a formulary is not optimized from a cost or coverage perspective.
Here's how it comes into play. Say an employer is considering contracting with a personalized health program to improve diabetes management. Analytics on spend and number of medical encounters would indicate if there was a significant problem and with which types of diabetes. A forward look through informatics would indicate the cost of intervention, but also the cost of inaction.
On the pharmacy side, clinical informatics can identify medications being infused through an IV – typically in an out- or inpatient setting. This can push spending 30%+ higher than necessary and prompt the recommendation that care be redirected to a doctor's office or ambulatory care center, where costs are far less. It may lead to a change in the channel management process whereby the provider is instructed to source this medication through the pharmacy benefit manager (PBM) instead of on their own. That would reduce employer spend without compromising quality of care.
Clinical informatics can wring excess costs out of a health plan. More importantly, they can lead to smarter clinical and administrative decisions, improve plan design, and give employers an advantage in bargaining with insurers.
No longer the area of big businesses
All employers have had the right to access their health plan data since passage of the Consolidated Appropriations Act (CAA) of 2020; that includes pharmaceutical use and costs. It has created far more transparency over plan performance and cost drivers.
Even before that legislation passed, carriers (for fully insured plans) had become more open to sharing benefits usage data, provided firewalls were in place. Further, they saw a role as partners in helping employers better manage the risks in the management and use of their healthcare plans.
With improved access, smaller employers have been empowered to change the carriers' narrative about their risk posture. But that also puts the burden on them to leverage clinical informatics to gather the insights necessary for informing new strategies.
To interpret that data, they must go through their insurance broker, not their insurance carrier, and that's the challenge. Brokers must not only serve smaller employers, but also have assembled a strong team for clinical informatics – clinicians, pharmacists, and data analysts.
With clinical informatics, employers gain a pre-emptive edge in managing risks, and avoiding the danger of them becoming so bad that they can't be controlled. Ultimately, in exchange for the CAA's transparency, employers are obliged to ensure their plans are performing as expected in supporting optimal medical care. The downside is that they become as legally liable for lapses as insurers were.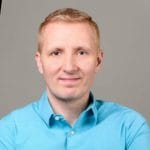 Dr. Kryijztoff (Kryz) Novotnaj, DNP, MPH, CPHIMS, is the Chief Clinical Informatics Officer (CCIO) for global insurance brokerage Hub International.
Kryz has over 20 years of experience in employee benefits, healthcare and wellness. He previously held roles in executive clinical consulting and health informatics for regional and national consulting firms.  Kryz has led several key initiatives around analytic reporting using clinical methodology that has assisted employers with understanding their population's health/illness burden.
Kryz holds multiple credentials, including a Practical Nurse (LPN) from Gurnick Academy of Medical Arts, a Registered Nurse (RN) from Excelsior College, a BSN in Nursing from the University of Cincinnati, and an Advanced Practice Registered Nurse (ACNP) from Gonzaga University with a concentration in acute care nursing practice, three designations as a Certified Wellness Specialist (CWS), Certified Professional in Health Information Management Systems (CPHIMS) and Certified Corporate Nutrition Professional (CCNP). Kryz possesses a B.S. in Applied Science in Healthcare Management from Waldorf College, an M.S. in Public Health with emphasis in Clinical Epidemiology and Biostatistics from University of Liverpool, UK. In 2019, Kryz completed his Doctorate in Nursing Practice at the University of San Diego with an emphasis in infectious disease and health informatics and is pursuing his second PhD in Psychiatric Nursing from the University of Cincinnati (2025).