The pandemic, supply chain disruption, inflation and now a looming recession have combined to create a prolonged period of economic instability for healthcare organizations, many of which are already struggling to meet growing demand with limited resources.
It is imperative, then, that therapy and rehab practices can identify and address the technology, financial, and staffing issues that could undermine and even endanger their businesses.
Here are the top five challenges for therapy and rehab organizations:
Financial health. Healthcare organizations typically operate on narrow profit margins. That margin got a bit slimmer this year, when the U.S. Centers for Medicare & Medicaid Services (CMS) approved Medicare cuts for a third year in a row reducing physical therapy reimbursement by 2%.
As if the prospect of reduced revenues isn't enough, therapy and rehab organizations are watching wages skyrocket and inflation drive up prices for products and support services. When revenue is falling and costs are rising, survival comes down to gaining your top line and making sure your bottom line is crisp and efficient. When clients are in need of the Best Rehab UK, its important to make sure your facility is up to par.
Clinical efficiency. Therapy and rehab practices commonly fall victim to inefficient scheduling, which can impact clinical operations and even outcomes. Much of this inefficiency can be traced to workforce shortages and outdated scheduling software.
Another huge drag on clinical efficiency is provider burnout. As with clinical nurses, the stress and logistical nightmares of the pandemic brought some therapists to and beyond the breaking point. About 22,000 physical therapists left the healthcare workforce in 2021, according to a report from Definitive Healthcare. The Bureau of Labor Statistics predicts more than 15,000 openings for physical therapists each year over the next decade.
Staff management. On top of unprecedented wage increases over the past two years, therapy and rehab practices face a serious staffing-related issue: Turnover and unreliability in both the front and back office.
In many rural areas, it's virtually impossible to find staff. Rural health organizations not only are unable to hire people to handle calls, there's no guarantee an employee will even show up for work. Paying higher wages to employees is hard enough for smaller practices; paying more for someone who is undependable can endanger the financial and operational health of a therapy or rehab practice.
Patient engagement. There's an unprecedented shift going on in the attitudes of healthcare consumers: They want the same convenient and personalized service from providers that they get from digitally savvy companies such as Amazon and Apple or even brick-and-mortar businesses such as restaurants.
Few of today's consumers are willing to call a restaurant to make a reservation; the vast majority would prefer to make reservations online. Those restaurants that recognize and adapt to this consumer preference inevitably will get more reservations and therefore more business.
Similarly, most patients of therapy and rehab practices want to make their appointments online through a computer or a mobile app. They also may want to register digitally. In addition, before deciding on a therapist, patients likely will check online for patient reviews and comments. Patients want to be assured that they will be treated as an individual and with respect before committing to a therapist or rehab practitioner, so if they can't find information about a therapist, they'll keep looking until they find one.
A strong digital footprint can help therapy and rehab practices both gain and retain patients. If your practice has a confusing and counterintuitive portal, it will make it more difficult for patients to communicate with you. When communication and interaction through the provider's portal is difficult, patient engagement suffers – and disengaged patients are far more likely to abandon a practice.
This is true of more than younger patients: Older generations are increasingly digitally savvy and comfortable with computers, smartphones, mobile apps, texting and the internet.
Future focus. Even as therapy and rehab providers struggle to run their practices amid economic turbulence and changes in consumer expectations, they must prepare to transition from the traditional fee-for-service (FFS) reimbursement model to a value-based care model. While this evolution in the long-term will result in better patient outcomes and lower healthcare costs, alternative payment models involve a lot more reporting than does FFS.
Moving toward VBC won't happen overnight, so many practices will have payer contracts under FFS and VBC models. But as practices become more willing to assume risk, they will be incentivized to implement VBC payment models. However, managing VBC and FFS models simultaneously will require providers to be experts in both models – a big ask for small therapy and rehab practices, particularly those that lack the staff, software or processes to optimize efficiency.
Preparing for the future also means therapy and rehab practices must accommodate the trends toward telehealth and home-based care, both representing excellent opportunities to develop new revenue streams. Therapy and rehab providers targeting these revenue opportunities will have to integrate home exercise catalogs and remote monitoring technologies.
Technology solutions
In an era of staffing shortages, escalating wages and rising costs, therapy and rehab practices must leverage technologies such as automation to manage their businesses.
Automation helps practices be more efficient at scheduling and billing and enables them to offer patients self-service options. Processes that can be automated include auto-coding and claim scrubbing, automated authorizations, underpayment detection, regulatory healthcare integrations, and claim correction.
A business intelligence (BI) platform can be used to gather key financial, operational, and clinical metrics to help therapy and rehab practices recognize their main problem areas, track data trends, and make data-driven decisions. Ideally, practices should adopt BI tools that are specifically designed for therapy practices and their patients.
Conclusion
Therapy and rehab practices face numerous financial and operational challenges as they emerge from a tumultuous period and cope with staff shortages while demand for services grows. By implementing technologies such as automation, telemedicine, and BI reporting software, these practices can better meet patient needs and strengthen their finances and operations.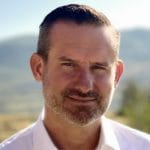 Nick Hedges is the Chief Executive Officer of Raintree Systems and a twenty-five-year veteran of the technology industry. Raintree is a leading provider of electronic health records (EHR) including patient engagement, scheduling, billing, and practice management, in addition to revenue cycle management (RCM) software solutions for the therapy and rehab industry. It was awarded the 2023 Best in KLAS designation for Outpatient Therapy/Rehab software and services.