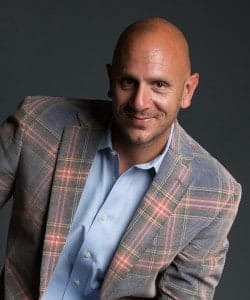 I'm often asked to talk about Long Term Care to audiences and to clear up some of the confusion.  Is it really worth it?  At what age should we begin contemplating such a purchase?  My explanation usually starts like this…when you woke up this morning, what was the first thing you noticed? 
That the bed was dry. Continence.
Then you went from a laying to a sitting then swiveled to a standing position. Transferring.
You walk to the bathroom and relieve yourself. Toileting.
Before jumping in the shower, you peel off your PJs. Dressing and Bathing. 
Lastly, you make your way to the kitchen… pour a bowl of cereal and brew some coffee.  Eating.
Those six emboldened words are the Activities of Daily Living or ADLs.  Our Federal government has essentially defined those items as the absolute minimums that must be able to be performed each day…and if a person is unable to do two or more unassisted for a prolonged period of time?  Well…you'll die!
It isn't too hard to imagine that at some point we'll require help with these things.  An accident, stroke, joint replacement, etc. can easily sideline us for short stints, while diseases like Alzheimer's or dementia can land us in a nursing care scenario for years.  But the question is this:  Is purchasing Long Term Care insurance really worth the money?  There's no authoritative answer, but here are some compelling things to consider:
Sales "spin" can confuse things. Often people are told, "50% of seniors will spend time in a nursing home, and the average stay is 2.5 years!" The data might be true, but a slightly deeper look is revealing. Numerous polls and studies show that while nearly half of will need some form of custodial care…over 70% of nursing home stays are less than 6 months long. Things as simple as a hip replacement might land you in need of help for a few months, or a stroke that makes it impossible to perform those ADLs until physical therapy can take hold.
Most LTC policies are built on a "benefit period" that covers 2-3 years worth of care, but it's the "Alzheimer's" type stay of 5-10 years that pull that average up so high.  Did you know that there's such a thing as "Short Term Care Insurance"?  Any coverage that is supplied for 12 months or less…and is usually much more affordable than full-blown LTC.
I'm not trying to dance around the question here:  Is Long Term Care insurance worth it?  Well, if you end up in nursing care for an extended period of time, it may be the single best purchase you ever make.  If not, it is often a tremendous expense that simply went down the drain.  Nowadays, many clients in their 70s are contemplating canceling coverage that they purchased years and years ago, as premium increases have them reeling.  The fact is that even the best actuarial teams have severely underestimated what future claims and actual expenses would be, and the current policyholders yet to need help are the ones paying.  Ouch!
There are a few terrific developments, however, that offer my clients options to navigate this landscape differently, and for a 60-something who's dealing or has dealt with a parent in nursing care, all they want is to know that their life savings won't be incinerated.  More and more, people are seeking solutions that will keep them at home, and Home Health Care providers are quickly becoming more readily available.  This is uber-important for married folks that want to remain with their loved ones.  Most LTC policies are allowing for this now as well, although the base cost of the coverage will be based on an institution. 
For average folks with limited income and a modest retirement nest egg (under 250K, let's say): Check out "Short Term Care".  If the percentages suggest that most stays are less than six months, this coverage is certainly an affordable way of protecting yourself. 
The ONLY way I've seen to completely justify the purchase of an LTC benefit without the risk of losing all those years' worth of premiums is via Life Insurance, however.  Formerly reserved/designed for the wealthiest clients, carriers have offered plans that have a guaranteed death benefit for beneficiaries, but allow a percentage of the amount to be used monthly for approved LTC expenses.  This mechanism allows folks to effectively transfer money TAX-FREE to their heirs but also allows for the unexpected.  Either way, the premiums spent get put to use.  Is it expensive?  Yes. 
On the whole, it is very difficult to decide what to do.  My advice will always be to work with a seasoned financial planner when making this decision, and avoid salespeople that are only licensed to "sell" LTC plans.