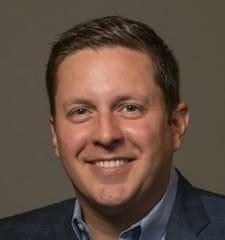 By James York
Most people agree that nothing is more valuable than their health. But what happens when the desire for privacy interferes with proper healthcare and testing? What happens when patients can't get to a clinic? What happens when infected individuals go untested and increase the potential for community spread?
Nowhere are these questions more prevalent than among those living with infectious diseases in underserved populations — where social stigma, high costs, and other logistical barriers deter people from getting the comprehensive screenings they need. People are less likely to visit clinics and labs for necessary sample collection and testing when doing so is difficult.
Increasing access to testing is critical to population health, and self-collection is a natural vehicle to accomplishing this goal. At-home self-collection allows the public health community to meet patients where they are. It is also a tremendous opportunity to empower communities to become active participants in their health and well-being.
In times of infectious disease outbreaks, self-testing availability can decrease infection rates and protect frontline healthcare workers.
Here are three ways self-collect testing benefits patients and public health:
1. Comfortability
Formal testing can be uncomfortable for individuals. Self-collect testing offers a more pleasant and, in some cases, less painful option. Consider a 2018 study on low-income women in North Carolina who needed cervical cancer screenings. Participants self-collected samples for testing, returned those samples by mail, and then filled out post-collection surveys. They were then referred to a clinic-based Pap smear and took a second survey.
The average discomfort rating was 18% for self-testing versus 48% for the traditional Pap, and the pain ratings were 8% for self-testing versus 30% for the traditional Pap. Similar results were reported from studies in Botswana and Guatemala. Bottom line: When the test itself causes less stress, patients are more open to taking it.
2. Accessibility
Self-collect testing is a promising option for increasing screenings in high-risk populations that cannot access traditional testing facilities. Think teenagers who don't have any means of transportation, low-income adults who cannot arrange child care, and LGBTQ people who fear judgment.
With self-collection, there's no need to schedule an office visit. Case in point: The aforementioned 2018 study determined that women found self-collection more convenient and less time-consuming. Only 13% reported it was difficult to find time to do the self-test; in comparison, 31% said it was hard to find time to go to a clinic to get the test done.
Furthermore, the convenience of at-home self-collection can spur an uptick in detection numbers.
We conducted a clinical trial over 12 months to measure how providing self-collection HIV tests to two groups of men would affect them. Each segment (a control group and a self-test group) had access to HIV resources and counseling, but one segment received quarterly self-collect HIV tests to be taken at home and sent back for examination.
Not surprisingly, results showed the self-collection group assessed themselves more frequently and uncovered more new cases than the control group. Because these tests can be delivered directly to patients, more people can be tested and treated — ultimately minimizing further transmission.
3. Autonomy
The most vulnerable populations are often the ones that don't trust traditional healthcare systems that have judged them unfairly. A 2019 survey of more than 5,000 LGBTQ people showed that nearly 30% feel comfortable only some of the time when seeking medical care; another 14.9% said they rarely or never feel comfortable when doing so. Additionally, the African American community has a long-standing and justified distrust of medical professionals.
When more people can be tested without fear of judgment, a positive domino effect occurs: More testing leads to more treatment, which means fewer complications and a reduction in the spread of disease. An Emory University study found that patients were 3.5 times more likely to get tested when self-collection was an option. Offering passive screening can help these communities rebuild trust and find practitioners who are best suited to their needs.
The benefits of reducing barriers to screening through self-collection are clear. Patients can own their health without sacrificing accuracy, communities can reap the rewards of a healthier population, and healthcare providers can reallocate existing screening budgets to reach more patients, more frequently.
James York is the head of business development for Molecular, a state-of-the-art laboratory in Vancouver, Washington, that specializes in high-complexity molecular testing. York has managed and operated multiple healthcare companies, with roles including VP of sales, president, and CEO.
The Editorial Team at Healthcare Business Today is made up of skilled healthcare writers and experts, led by our managing editor, Daniel Casciato, who has over 25 years of experience in healthcare writing. Since 1998, we have produced compelling and informative content for numerous publications, establishing ourselves as a trusted resource for health and wellness information. We offer readers access to fresh health, medicine, science, and technology developments and the latest in patient news, emphasizing how these developments affect our lives.