By Jeff Cohn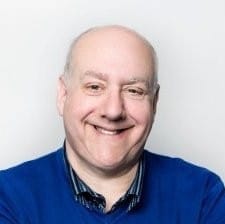 Spend some time at a local mall or shopping center, and you'll probably notice private practice offices, urgent care clinics, and other smaller healthcare facilities sharing space with supermarkets and apparel stores. Indeed, the connection between retail real estate developers and healthcare tenants is stronger than ever.
These tenants love sharing space with consumer retailers. Why? It's convenient for patients, and developers love the financial stability and consistent draw that healthcare businesses bring to their properties.
The empowerment of consumers in the retail space has had a ripple effect on the way patients shop for treatment and make health-related purchases. Modern consumers increasingly demand convenience and on-demand accessibility to products and services.
Unfortunately, healthcare has been slow to adapt. According to a 2018 study commissioned by Prophet and GE Healthcare Camden Group, 81% of people are generally dissatisfied with their healthcare experience. That contrasts sharply with a survey conducted by Kalorama Information, which revealed that 91% of patients who recently visited a retail clinic were either "satisfied" or "very satisfied" with their visit.
So what gives?
Trend Spotting
When I first started COHN Marketing almost 20 years ago, we exclusively focused on retail real estate marketing. That was my background and where I thought we could deliver the most value. Early on, however, we started to recognize the similarities between hospitals and shopping malls.
Hospitals, like shopping malls of the '80s, always operated as massive monoliths, where people would inevitably spend hours without ever leaving the premises. These facilities had hundreds of parking spots, specialty offerings, and even food courts.
Of course, changing consumer expectations (including the growing demand for convenience) have led to the decline of shopping malls, and these same expectations are causing patients to seek healthcare choices that don't force them to compromise. They want a higher level of service. They don't like waiting. They're not afraid to share their opinions on review sites.
If one clinic can't meet their expectations, they'll find another that can.
Apart from telemedicine, healthcare still mostly occurs in the physical world. Patients must get in their cars and drive somewhere to see doctors. As brick-and-mortar retailers attempt to compete in an increasingly digital shopping environment, brands have placed a growing emphasis on the shopping experience instead of the products they sell.
Similarly, more focus on improving patient experiences in the healthcare space is leading many organizations to consider their location as an important component of the experience they provide. A RAND research brief reported there were 1,200 U.S. retail clinics in 2010, and by 2017, that number had ballooned to 2,800, according to Accenture. Over the past decade, healthcare marketing has started to look a lot more like destination marketing.
That's a good thing.
Achieving Differentiation
The best retail healthcare clinics understand that delivering superior patient experiences takes more than just updating the magazines in the waiting room. It's about considering everything from a patient's perspective, from parking and reception to lighting and artwork.
We have a dermatology client that hires and trains its reception staff to act like "the world's best dinner party hosts" — always ready to engage patients with topical banter. This is how today's top retail brands have evolved to win, and it's time for all healthcare organizations to follow suit.
For healthcare to fully embrace the retail mentality, a B2C marketing and advertising approach is essential. Marketers in the space should borrow the local store marketing playbook, investing in direct mail based on geography, out-of-home advertising (billboards and bus shelter ads), community newspaper ads, and local event sponsorships — even guerrilla marketing!
On the digital front, healthcare retailers can't overlook their Google My Business and Yelp profiles. The goal is to rank high in search results for "near me" queries, and retailers can't be afraid to engage on social media.
When they take a B2C approach to marketing healthcare services, it will feel like retail branding — and that's the point. Healthcare retailers should speak how patients speak, be where patients are, and understand how patients see the world.
None of this means healthcare organizations should shift focus away from healing people. It just means it's time to capitalize on opportunities outside of healing to remain competitive in a consumer-driven world.
Jeff Cohn is the president and CEO of COHN Marketing, an agency that develops strong brands that maximize business success. Since 2000, Jeff has evolved the company from a one-man marketing consultancy into a full-service integrated marketing and PR agency.
Healthcare Business Today is a leading online publication that covers the business of healthcare. Our stories are written from those who are entrenched in this field and helping to shape the future of this industry. Healthcare Business Today offers readers access to fresh developments in health, medicine, science, and technology as well as the latest in patient news, with an emphasis on how these developments affect our lives.