A recent Surgeon General's Advisory sounded the alarm on healthcare worker burnout and resignation, calling it nothing short of a crisis. Hospitals and healthcare organizations continue to face labor shortages, particularly among nurses, doctors and specialists, which projections suggest will only worsen over time. Moreover, healthcare environments keep growing in complexity, making a challenging situation even more difficult for limited staff.
In light of these concerns, hospitals and healthcare organizations must leverage IoT monitoring technology. The next generation of IoT sensing capabilities can empower hospitals to maintain regulatory compliance, drive operational efficiency and improve patient care and experience.
IoT Monitoring and Sensing: The Power of Automation
In today's season of labor shortages, IoT monitoring technology can help employees do more with less, enhancing the safety of medicines and foods for patients. With these automated monitoring and reporting IoT solutions, healthcare organizations monitor refrigerated, frozen and ultra-low holding medications, as well as vaccines, blood products, and lab samples, quickly resolving temperature and humidity issues as they arise. Plus, attaching IoT monitoring technology to healthcare assets allows operators to see if a machine is in danger of failing and if it requires preventative maintenance, ultimately reducing expenses, saving resources, and most importantly — saving critical inventories.
Today, more hospitals and healthcare organizations recognize that patient satisfaction is a crucial KPI. In fact, better patient experiences can positively influence care outcomes. And by liberating employees from time-consuming, error-prone and labor-intensive manual operations, healthcare brands ensure regulatory compliance (including HACCP food safety, CDC, VFC, FDA and BOP pharmaceutical regulations and CDC/VFC) while improving the patient experience. Similarly, proactively checking temperature and humidity with IoT monitoring technology enables nurses and practitioners to spend more time interacting meaningfully with patients, thereby improving their own well-being and minimizing burnout.
How to Maximize the Potential of IoT Data
IoT devices and solutions continue to flourish across healthcare, creating an enormous wealth of data. Industry analysts estimate that IoT devices will generate over 73 billion terabytes of healthcare data by 2025. Using the data collected from IoT sensing capabilities, organizations extract valuable insights for decisioning, further enhancing patient outcomes, reducing loss and bolstering operational efficiency. Healthcare businesses can also utilize this data to determine how and why anomalies in temperature and humidity occur, stopping the irregularities at the source.
However, the true challenge is filtering through and finding the descriptive insights amongst the mountains of telemetry data. And, with the healthcare industry beset by labor shortages, organizations need to leverage automated decisioning, especially with data extraction and insight formulation. Thankfully, best-in-class IoT vendors combine the latest IoT sensing and monitoring solutions with AI-powered analytics engines to automate insight retrieval and enable real-time decisioning. Plus, some of these IoT providers offer centralized reporting tools and digitalized task management capabilities which will help to remove data silos, allowing healthcare organizations to maximize the potential of their IoT data.
IoT and Cybersecurity
No discussion of IoT and healthcare would be complete without addressing cybersecurity, which remains underfunded in many healthcare organizations and hospitals. The reality is that a hospital's network, including personally identifiable information, can get exposed by even the smallest human error, such as a temporary worker using the network to download a malicious app. Unsurprisingly, 95% of identity theft incidents are traced back to stolen healthcare records. Security should be at the core of every IoT system to ensure the safety of patients, providers and employees.
For healthcare organizations using IoT sensing and monitoring technology, a reliable cybersecurity practice is to utilize "drop-in" solutions as they don't interfere with hospital IT networks. This approach is safer and more efficient because it avoids overloading the infrastructure or IT support staff. Another helpful practice is zero-trust, which requires that users have the authorization to access the IoT network. Lastly, healthcare businesses can further safeguard their patients and systems by implementing security as a code or building security into the code itself.
Connectivity Considerations
While it is paramount that healthcare organizations and hospitals deploy the latest IoT monitoring technology to compensate for limited staff, ensure compliance and increase efficiency, another important consideration is connectivity. Many hospitals were not built with IoT adoption in mind, nor do their Wi-Fi networks meet the requirements for an enterprise IoT system. Moreover, disruptions from physical barriers, like cement walls or other obstacles, such as radio waves from machines, hamper the effectiveness of a hospital's connectivity. Networks built with mission-critical security and stability measures in mind, such as cellular networks, may be required to overcome these connectivity obstacles.
Real-time connectivity is critical for maximizing efficiency and ensuring compliance. Best-in-class IoT platform providers are helping hospitals and healthcare organizations create a future for their enterprises that ensures compliance and patient safety while maximizing employee efficiency for optimal patient experience. The challenges of current labor shortages can be circumnavigated with the strategic implementation of sensing infrastructure that automates critical data collection, compliance recording, and prescriptive workflows.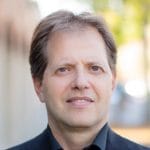 Guy Yehiav is President of SmartSense by Digi. A highly respected industry thought leader and keynote speaker who over his 25-year career has built world-class technology companies like Demantra and Profitect, he leads the company's overall strategy, direction, development and implementation of its enterprise software solutions. Yehiav's expertise spans mergers and acquisitions, strategic product portfolio planning, B2B enterprise software solutions, SaaS metrics, conflict management, profit and loss and AI and IoT solutions across retail, supply chain, CPG and complex manufacturing.
Prior to SmartSense by Digi, he served as General Manager and Vice President of Zebra Technologies' Zebra Analytics, where he set the organic and non-organic growth, M&A, leadership strategy and customer success for the Zebra Analytics business unit. Prior to Zebra Analytics, he served as CEO of Profitect before it was acquired by Zebra Technologies in 2019. He also held multiple senior leadership positions at Oracle and was a founder and executive board member of Demantra, which was acquired by Oracle in 2006. Yehiav holds a bachelor's degree in computer science and industrial management from Shenkar College of Israel and an MBA in entrepreneurship from Babson College. He is fluent in English, French and Hebrew, which enables him to work with a diverse range of clients from Israel, Europe, APAC and the United States while taking the needs of different cultures into account.