Cool Photos from Depositphotos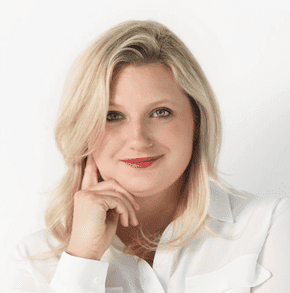 By Meghan Gaffney, Co-Founder & CEO, Veda
Imagine a future in which healthcare's most cumbersome processes—everything from prior authorizations to the back-end office operations of a healthcare provider—become invisible to patients. Many industry insiders argue that we're still light years away from such a system, but what if they're wrong?
During the COVID-19 pandemic, several factors converged to drive rapid, unprecedented adoption of automation solutions in healthcare—solutions that are capable of both modernizing the industry's outdated infrastructure and solving the resulting problems with the patient experience. With additional use cases, the connection between the capabilities of these technologies and the evolving needs of our healthcare system became clearer, creating a window of opportunity in 2021 for B2B automation companies to drive change during this challenging time.
We experienced this pandemic-driven embrace of automation within the healthcare space first-hand at Veda. Our Series A funding round, which occurred pre-pandemic, was both challenging and prolonged, despite the fact that our company was already generating revenue and working with two of the top five health plans in the nation. But our Series B, which took place in 2021, was far smoother in comparison, closing in just 6 weeks and resulting in almost ten times the venture capital funding. It was every founder's dream—and while luck did play a small role in the results, the real driver was the growing enthusiasm for how automation solutions like Veda's can create a simplified and streamlined healthcare experience for everyone.
Here are four key learnings from the pandemic that can help startups harness the "COVID acceptance curve" of AI in healthcare:
1. Be aggressive when the environment calls for disruption.
The startups that survived and even thrived during the challenges of the pandemic—both inside and outside of healthcare—were the ones that pivoted to fill emerging gaps and that recognized the needs created by this unique period.
Healthcare is an industry that's notorious for moving slowly. While it was well-known pre-pandemic that healthcare systems needed to modernize in many ways, there was enough skepticism around automation solutions and inherent inertia in the industry overall that very little action was being taken. The roads and bridges of healthcare remained largely outdated, despite the emergence of a new class of automation solutions that were purpose-built to streamline administrative processes.
But that started to change in the spring of 2020. Insurers, for example, had traditionally relied on small armies of data entry specialists working together in cubicles to cleanse and streamline the mountains of data constantly coming in from their networks of providers. When their staff was forced to instead work in silos from their dining room tables—while provider data started flowing in faster and more furiously—payers had to think outside the box. AI became an attractive solution for gaining efficiency because of its ability to be implemented remotely.
The very automation companies that were struggling pre-pandemic now realized that what they had to offer was exactly what was needed to help insurers keep the data processing train on the tracks in this new normal. Smart founders didn't sit around waiting for their phones to ring—they started reaching out to prospects and investors immediately, explaining how their solutions could solve the pressing problems of the specific moment.
In other words, they looked at the landscape and evolved their approach to map their solution to a major shift. The circumstances won't always be as extreme as a global pandemic, but small shifts are constants, and the judicious startups are the ones that recognize and leverage them.
2. Measure company outcomes and quantify, not just qualify, the organization's successes and impact.
If companies don't memorialize and socialize the positive results gained during a unique moment in time, it will be difficult to maintain momentum over the long term.
These quantifiable indicators of a product's value are important for any company's success, but especially for startups looking to expand their portfolio of customers and raise capital. Working with customers to identify a mutually agreed set of metrics, take benchmark measurements pre-implementation, and compare to results post-implementation is a tried-and-true strategy. Measuring impact at regular intervals and in real-time proves value to current clients—if there is effective communication from the company around positive results and a clear understanding of how its tech is moving the needle.
Developing case studies and aggregating results across clients is critical, but it isn't enough. Every part of the healthcare system needed to make difficult choices and resource decisions, and each of those choices impacted patients and health plan members. Case studies that speak to both the quantifiable business value and improved member and patient experience have a more powerful impact. Putting a potential buyer on the phone with a current customer who saved 80% in data processing administrative costs by using AI and could focus on work to deliver for their members, for example, is a much more powerful story than a traditional presentation.
Going back to the implications of COVID-19, it was the entire body of evidence strategically built and cataloged throughout 2020 and 2021, alongside the focus on member experience, which drove the AI acceptance curve in healthcare.
3. Healthcare is aligned around patient experience—your business should too.
The pandemic wasn't the only factor at play in 2020 and 2021, as new legislation requiring insurance companies to improve data processing passed and created an additional incentive for change. Regulators responded to patients' demands for better access to data on providers, clarity from insurance carriers, and access to information they need to stay healthy, even in a pandemic.
The No Surprises Act (NSA) applied significant pressure to health plans by mandating that provider roster data be processed in under 48 hours—a feat more difficult than it may seem due to the sheer volume of data hitting plans and traditional manual data processing methods, yet critical for patients to find care in a crisis. For the first time, the back office of every single health plan had the same goal at the same time: to improve the speed and accuracy of provider data processing. That alignment in the community further opened the doors for AI tech solutions that were purpose-built for data streamlining.
Displaying a deep understanding of how external factors (e.g., current legislation, the pandemic, etc.) continually influence healthcare needs can help a startup create confidence among customers and investors around their ability to continuously deliver value over time and evolve products to meet market demands while serving the needs of patients and the community.
4. Connect with the right stakeholders at the right time to make the case for the company's value.
Even if company leaders take the three previous learnings into account, a startup can still miss the mark if it fails to engage the right stakeholders in the system—approaching the right venture capitalists at the right time with the right set of proof points is critical.
Because of the AI acceptance curve and because Veda cultivated a strong set of data on customer impact over the course of the pandemic—with customers willing to talk to investors—the company was able to be quite selective about the VCs we pursued for our Series B. We reached out to one of the few VC firms that specialize in supporting backend technology in the healthcare space and offered to connect its analysts to current customers experiencing demonstrable ROI. The proof, as they say, was in the pudding, and as previously mentioned, the Series B funding round was a huge success.
Looking ahead, continued growth in AI adoption rates seems inevitable. In other words, the COVID acceptance curve is just the beginning of what is hopefully a new era in healthcare. Veda was swept up in the unpredictable industry hurricane that was the pandemic and learned invaluable lessons that apply to all startups.
Meghan Gaffney is Co-Founder and CEO of Veda, an artificial intelligence (AI) and machine learning platform that saves healthcare payers and providers up to 90 percent by automating healthcare administrative data processing and its associated administrative costs. Veda enhances data processing speeds and accuracy and is working to solve a $1 trillion problem within the healthcare industry. Meghan has over 15 years of experience working with elected officials and impact organizations, as well as consulting on technology opportunities. She is a passionate advocate for artificial intelligence and machine learning and believes these technologies will create unprecedented economic opportunities for the United States and the world.
The Editorial Team at Healthcare Business Today is made up of skilled healthcare writers and experts, led by our managing editor, Daniel Casciato, who has over 25 years of experience in healthcare writing. Since 1998, we have produced compelling and informative content for numerous publications, establishing ourselves as a trusted resource for health and wellness information. We offer readers access to fresh health, medicine, science, and technology developments and the latest in patient news, emphasizing how these developments affect our lives.