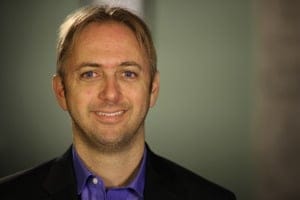 By Dr. Alex Bäcker
It's no secret, there are a few worse places to wait in line than the doctor's office or urgent care, surrounded by coughers and sneezers. Further solidifying this sentiment, recent findings from a ClickSoftware study conducted by Harris Poll, revealed that Americans feel healthcare is one of the country's most frustrating industries—due to the amount of time spent waiting to be served.
Nearly one in four patients echo the same complaint when visiting an urgent care center, hospital or their primary care physician: time spent waiting, waiting and waiting some more before they are seen. Long waits at medical offices create an awful first impression and a stressful atmosphere that also adversely affects staff. Worst of all, the long waits and the resulting issues can be easily avoided with mobile technologies.
So how do you ease the pain for your patients and staff? The most important change companies can implement is to define how they'd like to be treated when visiting medical offices or other service providers and share a commitment across the organization to maintain a patient experience based on respect, thoughtfulness and efficacy.
Below is a quick list of helpful tips that healthcare facilities can implement to enhance their overall customer service strategies:
Self-Assessment: The first step to zeroing in on problem areas is to recognize them. Healthcare facilities must survey and listen to patients and team members about operations and office flow. Track patient care by observing how long the average patient waits for help, as well as how much time staff is allocated to speaking with—or calming down—patients who are waiting.
Automate patient services: Leveraging Electronic Health Records (EHRs) should remain a priority among healthcare decision makers, as the digital format can improve practice operations, opening up time to better serve patients. According to HealthIT.gov, 79 percent of providers using EHRs reported more efficient practice functions.
Allow patients to wait for services, however and wherever they choose: Eliminate physical waiting times through a patient-friendly mobile queue system—such as that offered by QLess. Mobile queue systems allow patients to check into an appointment by adding their name to a virtual queue—from any phone, the Web, a tablet and more—and continue about their day until notified that their turn is approaching. Real-time wait forecasts and text message alerts are sent to the patient, flagging when it's time to be served. Not only does mobile wait technology reduce congestion, it allows offices to deliver service on schedule while decreasing patients' perceived wait time.
Pay attention to Yelp reviews and social media conversations: It is crucial to monitor online conversations, while encouraging patients to voice positive experiences. Healthcare offices should proactively ask for a Yelp review and reach out to any patients who were involved in a negative situation.
The Golden Rule: treat patients how you want to be treated: Whether a healthcare practice takes care of five or 50 people a day, the patient should feel like they are the only one there. Reward staff members who consistently give patients a positive experience—it may include spotlighting their performance at the office, giving a bonus, or simply paying for lunch.
The positive impact of handling patient scheduling efficiently can be transformative for healthcare providers. Linda Ratner, executive director at Impact Urgent Care, recently integrated a mobile wait solution and shared the following: "Patients dread the waiting room experience. Before we implemented QLess, patients often had to wait two hours to see a doctor at our facilities and we were committed to find a way for them to be more comfortable while they waited. QLess provides patients with the opportunity to stay home until they need to get to our clinic, and as such, we've eliminated the wait altogether. Thanks to digital technologies that streamline processes, like QLess, patients are happier and our practice is running a lot more smoothly."
Time is of the essence for patients and staff alike. By implementing effective patient practices and technology that's tailored to demanding healthcare environments, healthcare providers can boost customer satisfaction, and make big gains in team productivity and profitability. Reducing staff and patient frustration and stress allows healthcare providers to do what they do best: treat their patients and let them return to healthy, productive lives!
Dr. Alex Bäcker is founder and CEO of QLess, a mobile wait management platform, and serves on the California Institute of Technology Information Sciences and Technology Board of Advisors. He holds a degree in biology and economics from MIT and an M.S. and Ph.D. in computation and neural systems and biology from Caltech. Bäcker has received a number of distinctions including the 2010 inaugural 40 Under 40 from M&A Advisor Recognition Awards, the 2013 International Business Awards' Gold Stevie for IT Executive of the Year and Silver Stevie for Innovator of the Year. Twitter: @abacker.
Healthcare Business Today is a leading online publication that covers the business of healthcare. Our stories are written from those who are entrenched in this field and helping to shape the future of this industry. Healthcare Business Today offers readers access to fresh developments in health, medicine, science, and technology as well as the latest in patient news, with an emphasis on how these developments affect our lives.